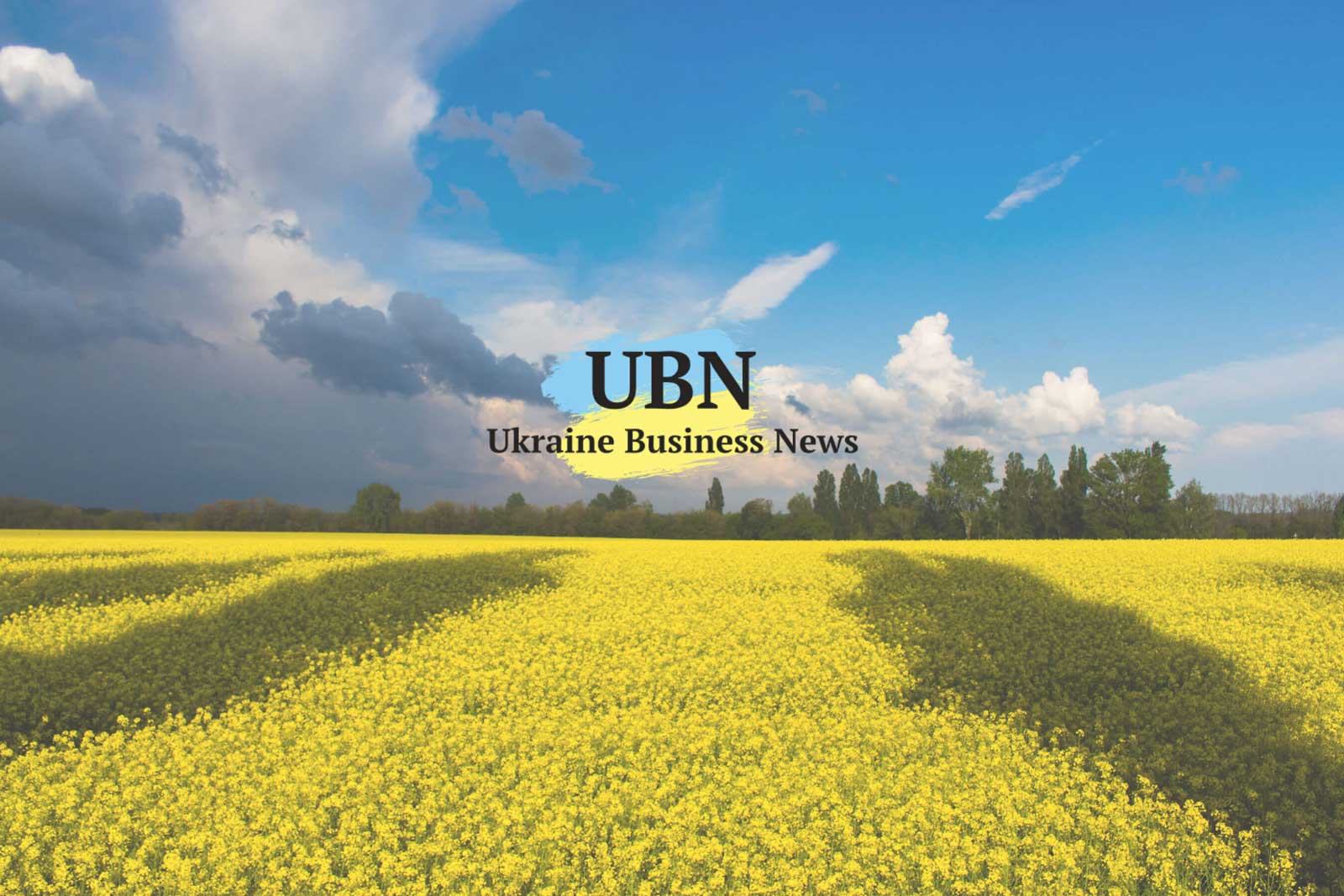 Wednesday, November 7
Israel-Ukraine FTA to be Signed This Month…Japan's Biggest Credit Card Co. to Enter Ukraine Next Year…Used Car Owners to Block Kyiv Traffic…Switzerland Sends Mriya CEO Home to Trial…PwC: Kharkiv IT to Double to $1.8 billion by 2025…Yaroslavsky: Don't Fly to Dnipro
Israel and Ukraine will sign their free trade agreement by the end of this month, Prime Minister Groysman writes on Facebook following his meeting Tuesday in Kyiv with Israel's new ambassador Joel Lyon. The deal is to drop duties on most trade in industrial goods and to phase out all Israeli duties on Ukrainian farm products by 2025. The deal is to double bilateral trade in three years, from this year's $1 billion level. To spark IT investment, about 50 Israeli IT companies come to Kyiv Nov. 20 for the Ukrainian-Israeli Innovation Summit at UNIT.City.
Japan Credit Bureau, the largest payment system in Japan, plans to expand to Ukraine next year, reports the National Bank of Ukraine. Takashi Suetsugu, Moscow-based general director of JCB International Eurasia, discussed market entry requirements in a meeting in Kyiv Tuesday with Yakiv Smolii, central bank governor. Currently, 43 payment systems operate in Ukraine. Last year, Tokyo-based JCB reported $281 billion in transactions by 117 million cardholders.
First time sales of imported used cars are up 90% through October, compared to the same 10 months of last year. With 83,900 cars sold, used cars account for 62% of imports sold this year, the first time that imported used cars have overtaken new car sales.
Flexing their political muscle, owners of used cars imported from the EU plan to block traffic in Kyiv Wednesday morning, first in front of the Infrastructure Ministry, then in front of the Rada. With up to 10,000 cars expected, owners want the Rada to approve bills to cut customs clearance costs and to liberalize the import regime.
An X-ray of the 'small' privatizations shows that in the first 90 days, 62% of purchases were for real estate and 40% were in Lviv region. On average, there were two bidders for each state owned property and the final sale price was double the initial asking price The Cabinet of Ministers reports that auctions through ProZorro have netted the treasury $14.5 million. Privatizations have far greater economic impacts as they unlock investment in otherwise economically dead properties.
The first 'big' privatization – of Centrenergo – is to take place on Dec. 13. Next year, 10 other major state companies are to be put up for auction. To get these companies in shape for sale, the State Property Fund has appointed international advisors. Last week, on a visit to Kyiv, German Chancellor Angela Merkel agreed to send here a German expert who worked on the large scale privatizations of post Cold War eastern Germany.
By the end of next week, the first four of 30 oil and gas lots up for auction will be announced by the State Geology and Subsoil Service. The electronic auctions are to be held through next spring. In addition, 14 Black Sea offshore lots are to be auctioned next year, pending a government decision on if they are to be production sharing agreements. Previously, critics say, the Service gave permits to unqualified companies in closed door deals. A new effort to make Ukraine self sufficient in gas is driven by the realization that, with next year's expected completion of North Stream 2, Russia will have the power to cut off gas to Ukraine.
"Ukraine's 'brains, hands and grains' attract investors," headlines a survey of Ukraine funds in the Financial Times. Written by Yuri Bender, a veteran reporter on Ukraine, the story cites Andrey Stavnitser of SD Capital, Lenna Koszarny, chief executive of Horizon Capital, Makar Paseniuk of ICU, and Vitalii Mainarovych, fund specialist with CMS Cameron McKenna Nabarro Olswang in Kyiv.
Construction costs are up 24% through September, compared to the first nine months of last year, reports the State Statistics Service. General inflation is 9% this year. Last year, construction costs increased by 13%. This year, construction companies are hiking pay, hoping to dissuade workers from taking seasonal work in Poland.
BM Bank, a subsidiary of Russia's VTB Bank, is the latest small bank to close in Ukraine. On Tuesday, the National Bank of Ukraine revoked the bank's licenses. Today, there are 78 banks in Ukraine about half the number of 2014.
Switzerland has extradited to Ukraine Mykola Huta, former CEO and majority shareholder of Mriya. Wanted for massive fraud in the $1 billion Mriya collapse, Huta has been under house arrest in Switzerland for the last three years as he fought extradition. Yevgeny Enin, deputy prosecutor general, writes on Facebook that Huta's extradition was slowed by opposition in "Ukrainian law enforcement judicial systems." Concorde Capital's Alexander Paraschiy writes: "As for Mykola Huta's extradition, it could become a rare success for Ukraine's law enforcement system in prosecuting and punishing a multimillion fraud — or its latest failure."
With world sugar prices barely half their peaks of two years ago, Ukraine's sugar beet industry is contracting. In the marketing year that ended in August, sugar exports were down 27% yoy, to 560,400 tons. Last spring's planting was 280,000 hectares, 13% below the 2017 area. With a global sugar glut expected this winter, only 40 of the nation's 46 sugar mills are operating this fall, according to the Ukrtsukor, the National Association of Sugar Producers.
By 2025, Kharkiv's IT industry will double in size to $1.8 billion, PricewaterhouseCoopers forecasts in a new report, 'Kharkiv IT Research.' Calling Ukraine's second largest city, "a massive outsourcing hub," second only to Kyiv, PwC says Kharkiv has 450 tech companies employing 25,000 IT specialists. Last year, 95% of Kharkiv's IT service sales were exported – 65% to the US and 25% to Europe. Downsides are growing salaries and poor air connections that force two thirds of visitors to hub through Kyiv.
Pressuring the Rada to put $100 million in the 2019 budget to repave Dnipro airport's runway, Oleksandr Yaroslavsky gave journalists a press tour Tuesday of Kharkiv's terminal. In 2011, Yaroslavsky invested $107 million to build a new terminal for Kharkiv for the 2012 Euro football championship. Now, with Wizz Air opening flights this month from Kharkiv to London and Vienna, Kharkiv airport is on track to handle 1 million passengers this year, double the level in 2012 and four times forecast volumes at Dnipro.
Yaroslavsky, who owns metal companies in Dnipro, has promised to invest $107 million to build a new Dnipro terminal — if Kyiv rebuilds the landing strip. "This is the last season when the [Dnipro] strip can somehow be used," Yaroslavsky tells reporters. "It is impossible to call it a strip. Airplanes simply will not fly there. My pilots already are refusing to fly because it is unsafe."
For comments and story tips, Brooke is reachable at: jbrooke@ubn.news