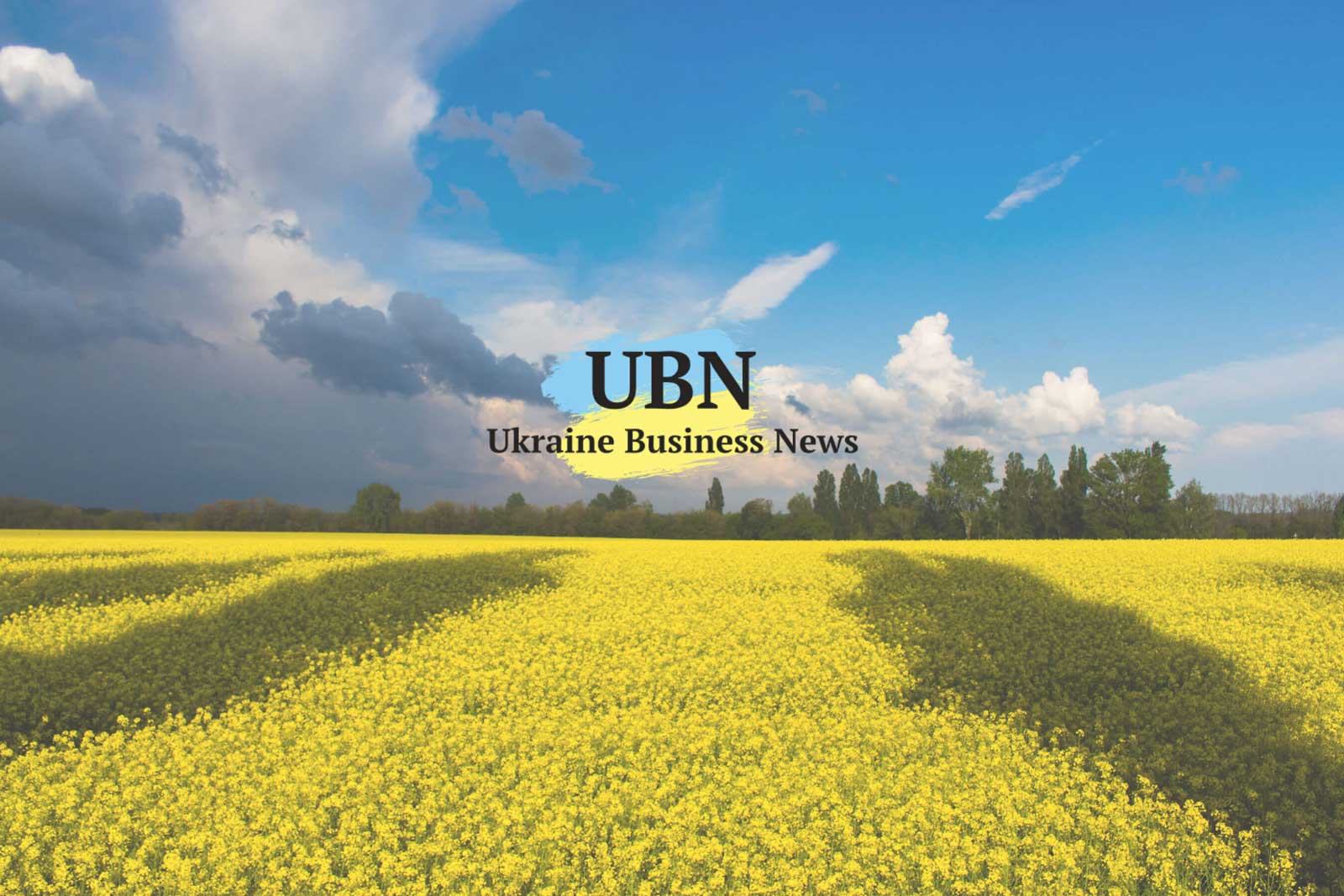 Prime Minister Groysman is to ask German Chancellor Angela Merkel tomorrow to pressure the Kremlin to keep shipping free on the Azov Sea. The two leaders meet  in Berlin Thursday morning to open a German-Ukraine business forum.  On Tuesday, German Foreign Minister Heiko Maas said further sanctions against Russia will be debated at the next monthly meeting of EU foreign ministers.
Martial law is expected to have a minimal impact on business after the 30-day regime starts today in 10 of Ukraine's 24 regions. Maksym Sysoiev, a lawyer for the Ukraine office of the Dentons law firm, lists several possible impacts:  compulsory employment, compulsory acquisition of private ownership, use of resources and employees of any enterprises regardless of their ownership, and special regime for the entry and exit and restriction for movement of vehicles.
Although shipping has been restored to Ukraine's Azov ports, Ukrzaliznytsia is preparing back up plans for rerouting steel and grain shipments from these ports — Berdyansk and Mariupol — to the nearest Black Sea ports – Kherson and Mikolaiv. Yevhen Kravtsov, acting CEO for the state railroad writes on Facebook: "In the event of a change in the logistics of the carriage of goods by sea, in particular in the Azov region, Ukrzaliznytsia is ready to reorient goods to other ports."
The World Bank Board is to review $750 million in loan guarantees for Ukraine on Dec. 18, Ukraine's Foreign Ministry writes on Facebook. By placing Ukraine on its agenda, the Board signals that it expects the IMF Board will approve the $3.9 billion standby program for Ukraine when it meets in early December. Release of the World Bank money is contingent on Ukraine having an IMF program.
Germany signed an agreement Tuesday to provide EUR 85 million to Ukraine for technical cooperation and financial cooperation, tweets Andriy Melnyk, Ukraine's Ambassador to Germany. Three quarters of the money is to be loans and one quarter grants. Separately, Gennady Zubko, Minister of Regional Development and Housing, announced that Germany will contribute an additional EUR 10 million to converting gas subsidy payments into investments in energy efficiency.
In the latest move against Russian banks in Ukraine, the National Bank of Ukraine declared Ukraine subsidiary of Russian state bank VTB insolvent on Tuesday, citing its declining liquidity and worsening financial position. Earlier this month, the central bank revoked the banking licenses of BM Bank, another VTB subsidiary. Last year, the Kyiv government imposed sanctions on Russian banks operating in Ukraine. Since then, the central bank has failed to approve sales of the banks. VTB's work here was paralyzed this fall after a Kyiv court ordered the freeze of its assets to implement a September ruling against Russia at an international arbitration court in The Hague. 
VTB Ukraine's closure will not affect banking stability, the central bank says. On Oct. 1, VTB Bank ranked 25th among the 82 banks operating in Ukraine, accounting for only .6% of assets.
The National Bank says 97% of depositors of VTB Ukraine – or 59,108 people — will receive their deposits in full, since their size is below the $7,142 insurance limit of the Guarantee Fund of Individuals' Deposits. However, this covers only one quarter of the $131 million on deposit at the bank.
Capital investment was up by 20% through September yoy, matching the 21% growth recorded for the same period last year. These are real growth increases, adjusted for inflation, according to the State Statistics Service. Capex highlights for January-September 2018: industrial investment up 25%; transportation – largely rail – up 43%; and extraction – oil, gas and iron mining – up 51%. Of investment, 73% was self-financed by companies, with bank loans accounting for only 7%. Dragon Capital writes: "Imposition of a 30-day martial law in selected regions following an escalation of tensions with Russia in the Sea of Azov, may hit business confidence and cause investment activity to slow."
In the latest investment to add value to Ukraine's agricultural commodities, the first stage of a EUR 25 million plant for producing frozen bakery products has opened in Novi Petrivtsi, just north of Kyiv. Half of output will be for export, Yuriy Tryndiuk, founder of the company, Khlibni Investytsii Holding, tells Interfax-Ukraine. With the new lines, the bakery plans to triple its production to 90 tons a day of ciabatta, French baguettes and other artisan breads.
Oil and gas permits will now be auctioned through ProZorro.Sales, under a contract signed Tuesday by the online auction platform and Geonadra, the State Service of Geology and Mineralogy. With the first auctions to take place within weeks, Oleg Kirilyuk, head of Geonadra writes on Facebook: "It is very important for us to make obtaining special permits for subsoil not only transparent but also efficient."
Through September, 5.2 million square meters of residential housing were commissioned, 15% less than during the first nine months of last year. The decline follows a 9% increase last year. Increasing demand for studio and one bedroom apartment translates into a drop in housing space going into operation, reports Lev Partskhaladze, deputy minister of regional development, construction and utilities. Half of  new housing space is in apartment buildings. Kyiv and Kyiv region account for a total of 30% of the new space. The biggest boom is in Kherson, where new residential space has tripled, year over year.
Seven Ukrainian furniture companies will furnish 3,000 new apartments in Israel for a local construction company. Alexandr Sekeda, a Ukrainian designer, is coordinating the work by the companies, all members of the Ukrainian Association of Furniture Manufacturers.
E-commerce is the most dynamic segment this year for Novoe Vremia's annual listing of Ukraine's top 100 brands. After Morshinska, the water company, Rozetka, the nation's largest e-commerce platform, comes in second, and Nova Poshta, the private delivery company, comes in third. Also in the top 100 are: Citrus — 28th place; Foxtrot – 36;  Allo – 38; Comfy – 61: and Prom.ua – 67. Prom.ua was the fastest growing brand, with its brand valuation jumping by 190% since last year.
Justin, a new private delivery company, is joining Ukraine's fast growing delivery business, opening 330 branches by the end of this year. To cultivate online shoppers, Justin plans to offer order tables at its branches, which are generally located near supermarkets and in shopping centers. Through September, e-commerce is up in Ukraine by one third year over year, to $3.1 billion in sales.
For comments and story tips, Brooke is reachable at: jbrooke@ubn.news