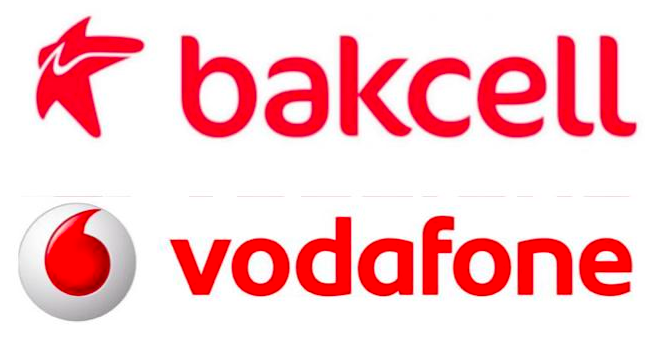 Wednesday, November 27
Azeris to Invest $400 Million in Vodaphone...China's Huawei Wants to Expand in Ukraine...Kharkiv IT up 24%...Foreign Investors Push Down Bond Yields...Moldova Turns from IMF to Russia...For EU Diners: Duty-Free Chicken Kyiv...With Flights to 30 EU Cities, Lviv Air Traffic Jumps by 45%, City Goes After Business Tourism
Azerbaijan's Bakcell, which is buying Vodafone Ukraine, plans to invest $400 million in the mobile phone company, Davyd Arakhamia, secretary of the National Investment Council, writes on Facebook. "The new owners have already committed $400 million for development in Ukraine," he writes. "Plus, the holding is considering a number of investment projects in the country." Arakhamia, who also heads the majority Servant of the People faction in the Rada, adds, referring to MTS, the Russian seller: "A passive investor looking for exit has been replaced by an active one looking for expansion."
Estonia's 25-year drive to put 99% of government services online was studied Tuesday by President Zelenskiy and Minister for Digital Transformation Mikhail Fedorov, in a day-long trip to Tallinn. At the Digital Forum, Zelenskiy talked about his government's 'state in a smartphone project. At the stand of the Estonian Center for Electronic Administration Systems, he tested KISS, or Keep It Simple and Short. This system simplifies access to Estonia's e-government services.
In Kyiv, Jian Li, Europe president of Huawei, proposed that the Chinese telecom giant works with Ukraine's new government to "transform Ukraine into the digital black soil of Europe." After entering Ukraine in 1997, Huawei has grown to 400 employees, five offices, two service centers and joint projects with 50 Ukrainian companies and research institutes. Offering to help Ukraine install 5G mobile internet and build 'e-government in the cloud,' Li estimated that Ukraine's four-year plan to expand broadband internet to 95% of the population will increase GDP by 3%.
Kharkiv's IT industry has expanded by almost one quarter this year, to 31,000 specialists, reports PricewaterhouseCoopers and IRS-Group. Their survey identified almost 500 companies. The average pay is $2,025 a month, about six times the regional average. If trends hold up IT will be a $2 billion industry in Kharkiv in 2025.
Strong demand allowed the Finance Ministry to cut yields on its 4-year hrynia bonds by nearly 1 percentage point in three weeks. In Tuesday's weekly auction demand outstripped supply by a factor of 3 to 1. This allowed the ministry to sell $104 million in hryvnia equivalent with a weighted average yield of 12.4%, down from 13.3% three weeks ago. In contrast, no bids were made for 10-month bonds, and only one bid, at the previous rate of 14.1%, for 6-month bonds.
Ukraine attracted loans from Cargill totaling €250 million in October, according to the Finance Ministry's monthly debt report. Last July, the government authorized the Finance Ministry to attract two loans from Cargill Financial Services International: €100 million for two years at 5.15% per annum and €150 million for five years at 6.25% per annum. The month before, Ukraine had placed its first Eurobond issue in euros in 15 years – €1 billion worth of 7-year Eurobonds at 6.75% per annum. With demand exceeding supply six times, this placement unleashed a string of Ukraine corporate bond issues in dollars and euros. Now, 10.6% of Ukraine's foreign debt is in euros.
The central bank's official exchange rate breaks the 24 hryvnia to the dollar barrier today. The National Bank of Ukraine has set the rate at 23.98 hryvnia/dollar. This is the strongest rate for the hryvnia since Jan. 2016.
While the IMF stretches out talks with the Zelenskiy government, the Washington-based institution does not to push the new government into the hand of Russia, Timothy Ash writes from London. Noting that Ihor Kolomoisky recently urged the government to turn to Moscow for financial aid, Ash wrote Monday that IMF staffers "want to support the reformers in the Zelenskiy team and realize not agreeing a new IMF program would be a win for the opposing side. Without an IMF program, it would be easier for the forces set against reform to get what they want on the Privatbank issue…I find it hard to see a new IMF program in place now before year-end – its more realistic that IMF board approval will be in Q1."
Almost on cue, Moldova's new prime minister on Tuesday raised the possibility of a "pause" in cooperation with the IMF, a day after he said Moldova is negotiating a $500 million loan with Russia. Ion Chicu's comments came after a visit last week to Moscow, where he met with Russian Prime Minister Dmitry Medvedev. Chicu's Socialist Party came to power two weeks ago, after Moldova's 5-month old, pro-Western government was felled by a no-confidence vote.
The European Parliament has voted to triple Ukraine's duty-free exports of poultry to 70,000 tons – about one portion of Chicken Kyiv per European per year. The amendment to Ukraine's free trade agreement is to phase in over the next two years. Over the limit, exports will be taxed at €1 per kilo. EU chicken farmers fear Ukraine's poultry industry, which is based on cheap grain.
With Lviv tourism growing strongly, a two-day international travel forum, 'Win with the Lion!',  opens today at the city's international airport. During the first half of this year, tourist visitors were up 16.5%, to 1.2 million. Top nationalities were: Ukrainians — 30%; Poles – 25%; Belarusians — 8%; Turks — 7%; Germans – 6%; British –5.6%; Lithuanians — 5%;and Americans — 2%.
Ukraine's fastest-growing major airport, Lviv expects to see passenger traffic increase this year by 42% y-o-y, to 2.2 million people, Tatyana Romanovska, the airport director, said Friday. She spoke on the occasion of 2 million passengers using the airport this year. In October, traffic ws up 45% over one year ago. Next year, she predicts traffic will increase by 30 to 40%.
With direct, year-round flights to 30 different foreign cities, Lviv is served by Ukraine's big four low coast carriers: Ernest, Ryanair, SkyUp and Wizz Air. In the last month, SkyUp opened these new flights — Lviv-Kharkiv; Lviv-Kyiv; Lviv-Paris Beauvais; Lviv-Prague and Lviv-Tel Aviv. Last month, SkyUp started to base a Boeing at Lviv airport. Wizz Air recently started Lviv-Lanarca. Next spring, Wizz Air and Ryanair start Lviv-Budapest.
With the growth in air links, Lviv plans to develop conferences and business tourism. Andriy Moskalenko, first deputy mayor, says that over the last four years, conferences increased by 81%, from 237 in 2015 to 430 in 2018. On presenting plans for business tourism at the city's International Economic Forum earlier this month, he said the conference industry generates "big investments because it brings European cities about 4.5 times more profit than recreational tourism."
On Dec. 13! FEST Holding opens a 69-room!FEST Hotel in northern Lviv. The 7-story hotel will include a restaurant and a café. It is on 15a Lemkivska St,, near the Forum Lviv shopping center.
From the Editor: Breaking 24, the hryvnia/dollar exchange rate is almost back to where it was when I moved to Kyiv on Nov. 27, 2015. Economics is indeed dismal science. Think of the four years of gloomy forecasts by analysts with impressive degrees — confident predictions that just proved flat wrong. Best regards Jim Brooke jbrooke@ubn.news.