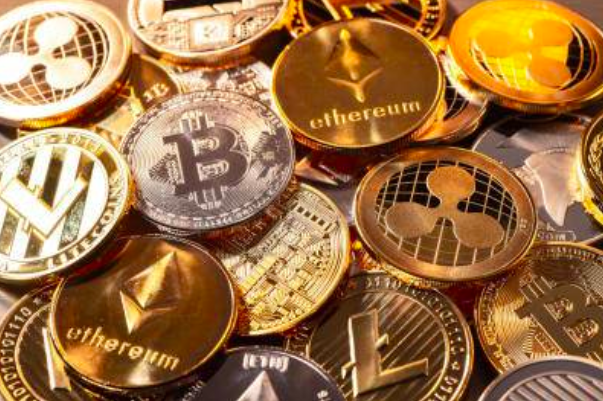 The Digital Transformation Ministry has filed a bill with the Rada to adjust the tax code to deal with cryptocurrency transactions. Developed with 'the blockchain community,' the draft law defines such concepts as virtual asset, crypto asset, distributed ledger, token, and an asset-backed token. "The first feature is the 5% tax rate on personal income for investment profits from the sale of crypto assets for a period of 5 years," reports the Ministry's press service. Sales of crypto assets are not subject to value-added tax, or VAT. Last month, government and business representatives signed a memorandum of cooperation on implementing distributed registry technology, or blockchain.

The Ministry also plans to legalize crypto mining. Demanding large amounts of power and dozens of computers, cryptocurrency mining operations have been uncovered in odd places in recent months: a Lviv railway building, a nuclear power plant and the abandoned swimming pool of a national university. Ukraine has some of the lowest electricity rates of Europe.
Three large cryptocurrency exchanges want to work in Ukraine, Andrey Kolodyuk, board chairman of the Ukraine Venture and Private Capital Association, tells Interfax-Ukraine. Noting that 25 to 30% of all crypto traders work in the former Soviet Union, largely in Ukraine or Russia, he said. "Over the past 2.5 years, three world cryptocurrency exchanges have asked me to work legally in Ukraine." Adding that "the cryptocurrency market is a multi-billion dollar," he said: "Ukraine, which from the point of view of the state today does not earn anything, will begin to receive taxes after the exchanges enter our market."
Binance, the world's biggest cryptocurrency exchange, has agreed to work with the Ministry of Digital Transformation "to develop a strategy for the implementation of blockchain technology and the creation of the new virtual assets and virtual currencies market in Ukraine," the Ministry reports. "The Ministry intends to create a comfortable, competitive environment for the crypto industry in Ukraine," said Mykhailo Fedorov, Minister of Digital Transformation. "We open Ukraine to one of the largest cryptocurrency exchanges in the world and let Binance legally start their business here. Thanks to this step, both Ukrainians and global cryptocurrency companies will be able to operate in Ukraine openly and transparently.
Binance CEO Changpeng Zhao said: "The legalization of cryptocurrencies and corresponding adoption of progressive legislation in this sphere can become one of the key drivers in stimulating positive growth in the Ukrainian economy as well as attract additional investments to the country."
Under IMF guidance, Ukraine is drawing up a new bank insolvency law that would ban returning insolvent banks to their former owners, Reuters reports. The law seems to be crafted to overcome IMF objections that Ihor Kolomoisky has a chance to recover PrivatBank. After the bank was seized from Kolomoisky three years ago, $6.4 billion was injected to keep the bank afloat.
Citing a deputy head of the State Guarantee Fund, which compensates the depositors of failed banks, the new law would speed up the process resolving disputes between owners of insolvent banks and the state, and would stipulate that no court can prevent the state from selling assets of insolvent banks, even if the insolvency were later found to be unlawful. Between 2012 and October 2019 the authorities spent the hryvnia equivalent of $3.4 billion to compensate depositors of failed banks, according to the Guarantee Fund.
Ukreximbank's chairman was released on $120,000 bail on Tuesday only to find that the Finance Ministry had posted a competition for his job. Oleksandr Hrytsenko, chairman of the state-owned bank, was arrested Saturday on charges of embezzlement, money laundering and creating a criminal organization. The Finance Ministry says it decided on Friday to conduct the job search. Hrytsenko, who was close to President Poroshenko, has held the job for five years. Odgers Berndtson Ukraine is conducting the search. The deadline is Dec. 2.
Oleksandr Pysaruk, Raiffeisen Bank Aval Board Chairman who was released on bail Friday, has been elected to the board of the European Business Association. Pysaruk was issued a notice of suspicion in a case dating to 2015, when he was first deputy governor of the National Bank of Ukraine. Ukraine's largest foreign business association, the EBA has 1,100 company members.
The High Anti-Corruption Court ruled Friday to arrest several state officials in a criminal case involving fraud and bribery, reports pravda.com.ua. the news site reported. The National Anti-Corruption Bureau uncovered a scheme where suspects allegedly demanded a bribe of $300,000 to enable an appointment to a key post in Naftogaz. Arrested include Viktoria Lisnycha, a deputy culture minister, and Svitlana Kondzelia, director of the President's public information access department.
Concorde Capital's Zenon Zawada writes: "It is very rare for a Ukrainian court to arrest even mid-ranking state officials while they are in office. So these arrests indicate the High Anti-Corruption Court, an independent institution required by the IMF and launched in September, is off to a positive start…It will be an important achievement for Zelenskiy if he is able to ensure their independent functioning."
The free market laws being adopted this fall by the new government could add 1.2 percentage points a year to Ukraine's economic growth in the 2020s, according to a new report by the EBRD. The government aims for a hothouse growth of 5-7% a year. Third-quarter growth was up 4.2 y-o-y. Timothy Ash writes from London: "Not if the current push to go after political opponents of the Zelenskiy administration smacks of selective justice."
In face of strong foreign investor interest, the Finance Ministry reduced yields below 14% on all bonds offered Tuesday in the weekly auction. Selling $54 million in hryvnia denominated treasuries, the Ministry achieved these weighted averages:  3-month bonds – 13.95% (down 40 basis points); 1-year bonds – 13.46% (down 28 bps); and 2-year bonds – 13.5% (down 114 bps). This year, foreign holdings of Ukraine hryvnia treasuries have risen from $23 million in January to $4 billion today.
DTEK Energy, Ukraine's leading coal and power holding, has finalized restructuring $207 million in debt, partly by converting debt to $100 million in Eurobonds, offering a coupon of 10.7% per annum, the company reported Monday on the website of the Irish Stock Exchange.
Concorde Capital's Alexander Paraschiy writes: "After the finalization of its debt restructuring, DTEK Energy should enjoy an upgrade of its credit ratings, triggering an appreciation of DTEKUA bonds. This also opens an opportunity for DTEK Energy to try to refinance its existing debt at cheaper rates."
From the Editor: Every week, another Eurobond. Main Street Republican politicians may be trash-talking Ukraine, but their Wall Street cousins are snapping up all the Ukraine paper they can get. Stephen Butler, organizer of the Ukrainian Investment Roadshow, in London on Dec. 2, tells me registrations for the bond conference are running at double last year's pace. The Roadshow takes place at the Thomson Reuters HQ in Canary Wharf, London. Ukraine Business News is a media sponsor. Here is the program. Best regards Jim Brooke jbrooke@ubn.news.