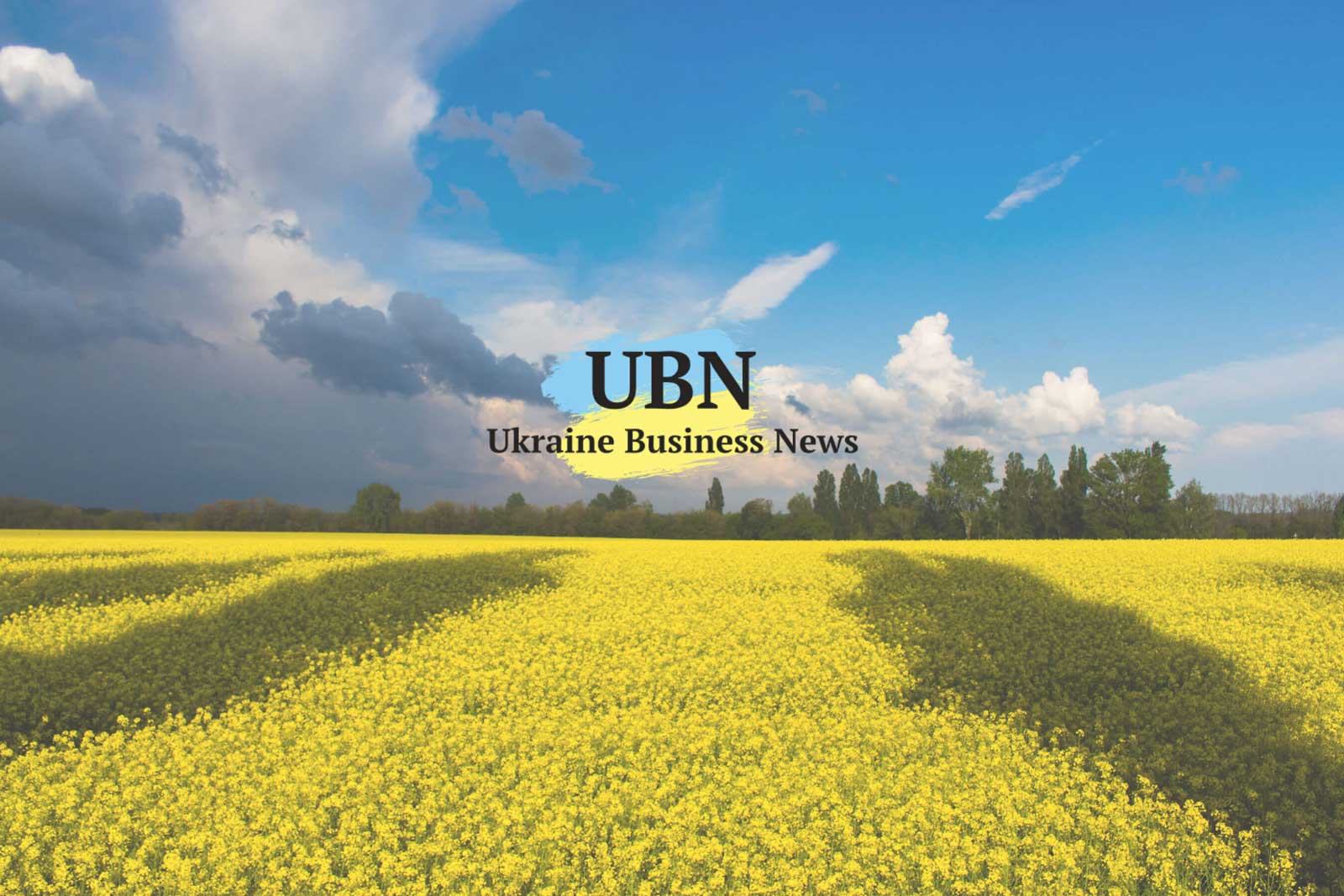 China's UnionPay, the world's largest card payment company, has won permission from the National Bank of Ukraine to operate in Ukraine. The central bank authorizes Ukrainian banks to issue UnionPay cards. Last July, UnionPay president Shi Wenchao met in Kyiv with central bank governor Yakiv Smoliy and his first deputy, Kateryna Rozhkova.
Corruption depresses Ukraine's annual growth by two percentage points, Goesta Ljungman, the IMF Representative in Ukraine told reporters on Tuesday. The Economy Ministry's consensus forecast for 2018 GDP growth is 3.1%. "Of course, economic growth by 3% per year is better than the 10% decline that Ukraine underwent in 2015," said Ljungman, a Swede. "But, if you look at the context, the developing countries of Europe are now growing at an average of 4-5% per year, which indicates insufficiently rapid restoration of Ukraine." The consensus forecast for next year is 3%.
Inflation should drop to 6.2% next year, a fall that should pull down interest rates, the IMF Representative predicted. "The level of interest rates currently stands at more than 18% per annum," he said. "Obviously, under such conditions it is difficult to finance investments by borrowing from a bank. The way to solve this problem is to reduce inflation."
Chernobyl's first wind park will be built next year, according to Ostap Semerak, Minister of Ecology and Natural Resources. Polesky Wind Park LLC won permission last week to build a $5 million, 4.5 MW wind turbine cluster on seven hectares near the deactivated nuclear plant. Ukraine's strongest and most consistent winds are atop the Carpathians and along the shores of the Black Sea and the Sea of Azov. But Chernobyl, largely for symbolic reasons, has drawn more than 60 renewable energy proposals. Last month, Solar Chernobyl, a German-Ukrainian company, inaugurated the first solar plant in the exclusion zone, a $1.2 million, 1 MW installation. The minister writes on Facebook: "The Chernobyl zone is a territory of change."
Ukraine's exports of frozen fruits and berries are up by 32% this year, earning exporters 45% more money, reports EastFruit news site. For the first five months of the season that started in June, exporters sold 31,300 tons, earning $53 million.
Applying Dnipro experience to the Nile, Nibulon is starting a 10-year, $2 billion project to upgrade Egypt's river cargo transport system, the company reports. The project is to involve building grain silos and elevators and twenty 20,000 ton river barges in Egyptian shipyards, reports Oleksiy Vadaturskiy, the company's general director. Though the end of next year, Nibulon is to invest $200 million. The company notes that over the last decade, it exported 12 million tons of Ukrainian wheat, corn, sorghum and soybeans to Egypt.
Spetstechnoexport, Ukraine's state owned arms sales company, has opened its second office in India, after New Delhi, the capital. The new office is in Nashik, an aerospace manufacturing hub 170 km northeast of Mumbai. Nashik is home to Hindustan Aeronautics Limited, which nearly tripled its business this year with Spetstechnoexport, compared to 2016 levels. Last April, at India's DefExpo 2018, Spetstechnoexport signed new aviation contracts worth $20 million, UkrOboronProm reports. During the Cold War, India received many of its arms from the Soviet Union, with much materiel coming from factories in Soviet Ukraine.
Two more industrial parks – one in Dnipro, the other in Mykolaiv – joined the government's register of industrial parks. Of the nation's 35 industrial parks, half have management companies, reports the Economic Development and Trade Ministry. Dnipro's Innovation Forpost Park, registered for 45 years, is to specialize in production of electrical equipment, computer services and metallurgical products. Mykolaiv's Energy Park, registered for 30 years, is to focus on production of food and beverages, rubber and plastic products, building materials, glass, chemical products, and finished metal products.
Kyivmetrobud, the state company that has built the Kyiv Metro since 1949, submitted a winning $214 million bid to build a 9 km, three station northern extension of the Green Line. Running from Syrets to Vynohradar, a neighborhood west of Obolon, the line would have three new stations, Mostytska, Pravdy and Vynohradar.  Work is to be completed by the end of 2020. Last year, metro ridership was up 2.8%, to almost half a billion rides.
Wizz Air has doubled its Ukraine passenger traffic this year, carrying 1.2 million passengers through October. Currently, the largest low cost carrier for Ukraine, Wizz Air plans to base a fourth Airbus 320 next year at its base at Kyiv Sikorsky (Zhuliany). On March 1-2, it plans to start flights from Kyiv to three new cities: Bremen, Riga and Billund, Denmark. From Lviv, it starts service Dec. 14 to Frankfurt-Hahn, and on March 3 to Copenhagen. From Kharkiv, it started service to London-Luton yesterday. Flights to Vienna start Nov. 25. By March, the Budapest-based airline will fly 42 routes to 12 countries from three Ukrainian cities.
Through September, air traffic in Ukraine is up 24% yoy, to 15.6 million. Kyiv Sikorsky lead the nation, with a 57% growth in passengers. Among the regional hubs, the biggest growth is at Lviv. There, passengers through October are up 46% to 1.3 million.
Flights from Kyiv to Uzhhorod should start in 2019, Infrastructure Minister Volodymyr Omelyan reports after meeting with European Aviation Safety Agency officials. The airport was closed two years ago for upgrades to comply with EU requirements. With the Uzhhorod runway ending a few meters short of Slovakia's border, all takeoffs and landings use Slovakian air space. Until July 2016, Motor Sich served the route, covering the 630 km in about one hour — compared to 12 hours by train.
Despite the investments in Uzhhorod airport, the ministry plans to make Mukachevo – 45 minutes to the east – the main airport for Zakarpattia for the 2020s. A former Cold War air base, Mukachevo's abandoned airfield features a 2.5 km runway with steel rebar rusting through broken concrete. Omelyan predicts that in 2019-2020, the Infrastructure Ministry will get budget money to completely rebuild the runway and to build an international terminal. The other option was to build a completely new airport in Khust, a two-hour drive east of Uzhhorod.
To soothe relations with Hungary, a major source of tourism and investment, Hennadiy Moskal, head of Zakarpattia's government, assured the region's Hungarian-speaking minority that they can now get Hungarian passports at Kisvárda, a Hungarian city 30 km south of the border. Last month, Ukraine expelled the Hungarian consul from Berehove, a Hungarian-speaking city in Zakarpattia, after a video surfaced of consular officials issuing Hungarian passports to Ukrainians.  "Nothing has changed. They changed the issuing place to Hungarian city Kisvárda. People can take a suburban train, which reaches the city in seven minutes, and they are accepted there," Moskal said on 112 Ukraine TV. "If we are going to Europe, our motto is 'no borders.'"
For comments and story tips, Brooke is reachable at: jbrooke@ubn.news