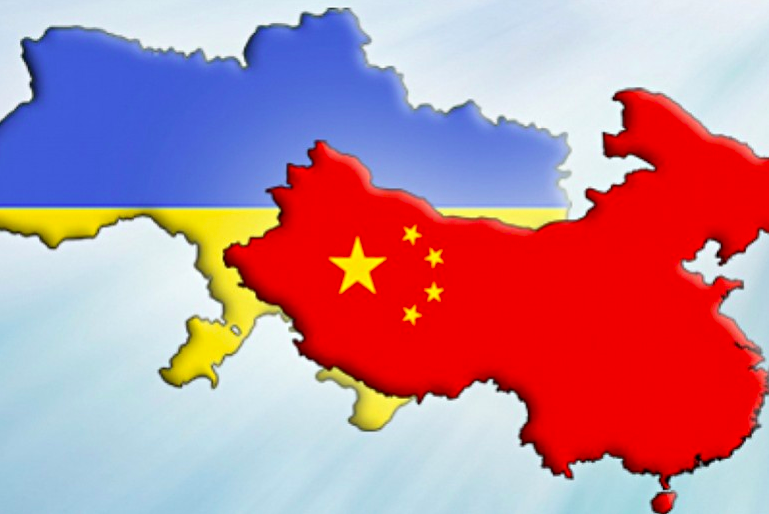 Ukraine's exports to China doubled during the first quarter, consolidating China's position as Ukraine's top trading partner.  Two-way trade totaled almost $3.2 billion for the January-March period, reports Ukraine's State Statistics Service. Exports to China surged to $1.25 billion, while imports from China fell by 5%, to $1.9 billion.
Poland was in second place, with two-way trade virtually static at $1.8 billion. Overall EU trade with Ukraine totaled $10.6 billion. Ukraine's trade deficit with the EU increased to $1 billion as exports fell by 9%, to $4.8 billion. The EU accounts for 41% of Ukraine's foreign trade.
Lower oil and gas prices almost zeroed out Ukraine's global trade deficit in the first quarter. The deficit in goods and services fell to $9 million, far below the $438 million deficit recorded during the same period last year. During Q1 2020, imports fell by 3% to $14.69 billion. Exports fell by 0.3, to $14.68 billion.
During the first four months of this year, including the full quarantine month of April, Ukraine's ports handled 12.5% more cargo than during the same period last year. Grain was up 5%, to 18.7 million tons. Ore was up 30%, to 13.8 million tons. The Sea Ports Authority reports that coal doubled, to 2.5 million tones, and crude oil increased five-fold, to 800,000 tons.
Ukraine's largest port, Pivdennyi, grew the fastest – handling 21 million tons, a 33% jump over last year. Mykolaiv saw a 4% drop. Chornomorsk and Odesa saw minor growth. These four ports handled 87% of Ukraine's sea trade. Mariupol, Ukraine's main port on the contested Sea of Azov, saw a 33% increase in cargo, to 2.2 million tons.
Container handling was up 17%, to 357,700 units. Partly due to good railheads, the Odesa region ports handled 99% of Ukraine's container trade: Odesa – 61%; Pivdennyi – 24%; and Chornomorsk – 15%. But growth was fastest at the region's two most modern ports, with Pivdennyi registering 30% growth and Chornomorsk registering 28% growth.
Ukraine will continue exporting wheat through June, deputy economy minister Taras Vysotskiy told Reuters yesterday. Last weekend, Ukraine used up the 20.2 million ton wheat export quota agreed last year for the July 2019/June 2020 season, reports APK-Inform agriculture consultancy.
Capital investments in Ukraine shrank by 29% in the first quarter, compared to January-March 2019, reports the State Statistics Service. The $2.85 billion in new investments reflects drops in construction, real estate and farming. Telecommunication investment was up 17%.
IT innovative clusters and farm irrigation are two sectors that will offer investors strong growth in the 2020s, Economy Minister Ihor Petrashko said Tuesday in response to a question by UBN at an Atlantic Council webinar on Ukraine's economy. Moving beyond outsourcing, Ukrainian IT specialists can form clusters to create world beating products, he said.
As low rainfall becomes the new normal in southern Ukraine, investment in irrigation will give big payoffs by boosting yields in some of the nation's "best quality land," he said. Today, irrigation only covers 300,000 hectares, barely one tenth of the 2.5 million hectares irrigated in Soviet Ukraine, which included Crimea. "The state sees this as a priority for development which will create an enormous amount of jobs in the south," he said. Experts propose holding regional referendums on foreign land ownership. Under the current farmland rental system, foreign companies are reluctant to make major investments in irrigation in Ukraine.
With the coronavirus pandemic and Washington's emerging commercial Cold War with China, Ukraine is well positioned for companies seeking to diversify their supply chains in the 2020s. Minister Petrashko noted concern about "whether the EU and US should have such a reliance on certain Asian countries," and said: "We will do everything possible to create the best conditions possible to be more connected to the supply chains in the EU."
The 10 most promising countries for Ukrainian exporters in the 2020s are: Brazil, Canada, Chile, China, Ethiopia, India, Kazakhstan, Qatar, Uzbekistan and the United Arab Emirates. The Foreign Ministry drew up the list in conjunction with the Exporters and Investors Council. Chile and Ethiopia do not have embassies in Kyiv. Ukraine does not have an embassy in Chile, the most affluent country on South America's Pacific coast and home to a Ukrainian diaspora of 1,000 people.
Promotion of Ukrainian exports is now a key job for Ukrainian diplomats, Prime Minister Shmygal says. "We will focus our diplomats on promoting Ukrainian exports" and attracting investment to Ukraine, Shmygal tells Interfax-Ukraine.
Ireland plans to open its embassy in Kyiv by the end of this year, Foreign Minister Dmytro Kuleba reports after a telephone conversation with Simon Coveney, Ireland's Minister for Foreign Affairs and Trade. "We also expect the arrival of an Irish business mission in Ukraine by the end of the year," Kuleba said. "We need to quickly and efficiently develop trade and attract Irish investment in Ukraine."
Dublin-based Ryanair plans to resume flights to Ukraine in early July, flying to half of its 47 pre-crisis routes, reports avianews.com. In October, 17 routes will be re-started for the winter season. Six routes will be abandoned. With flights from Kyiv Boryspil, Lviv, Kharkiv and Odesa, Ryanair flies largely to cities in Germany and Poland, destinations for Ukrainian workers in the EU.
Kyiv residents cautiously return to the Metro, with the underground rail system recording only 310,000 rides on Monday, about 20% of normal weekday levels, reports Interfax-Ukraine. With commuters reluctant to take the Metro, rush hour traffic jams continued to plague the city. Mayor Klitschko promises to reopen the suburban 'elektrichka' trains in time for next Monday's commute.
Train tickets go on sale today from Kyiv to four cities with low coronavirus rates – Kharkiv, Odesa, Kryvyi Rih and Konstantinivka in Donetsk Region. Train service starts Monday and passengers will have to wear masks for the length of the trip.
Some international train routes will start Monday between Ukraine and the EU, says Infrastructure Minister Vlaydyslav Krikliy. Trains may not stop in western Ukraine cities where coronavirus infections rates are high. Moldova resumed international train and bus travel yesterday. Kazakhstan resumes on Monday.
From the Editor – While much of Ukraine went on a 2-3 month forced vacation to fight Covid-19, it is great to see the farmers farmed, the miners mined and the port workers shipped the goods out. A 12.5% increase in port cargoes indicates that the core of the foreign exchange earning economy continued intact during the lockdown. With Best Regards Jim Brooke jbrooke@ubn.news