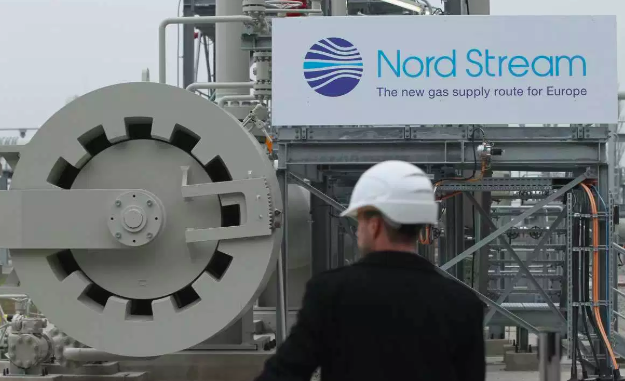 Wednesday, March 6
Naftogaz: No More Russian Gas Through Ukraine Pipelines Next Year…US Keeps Sanction Threat on EU Companies Building Nord Stream 2 Pipeline…10 Oil and Gas Fields Up for Auction Today…Zelenskiy Backs Hiring Foreign Experts…Ukrainians Spend $1 billion on Smartphones
Russia will not send gas through Ukraine next year, predicts Yuriy Vitrenko, managing director of Naftogaz. "When Nord Stream 2 is finished this year, there will be no need to use the Ukrainian gas transit system," Vitrenko told a packed conference on future Ukraine's gas pipeline in Brussels on Tuesday. "And then Ukraine will lose approximately 4% of GDP," he said, referring to the loss of $2.5 billion a year in gas transit revenues paid by Gazprom.
"Why I am so pessimistic — or realistic?" the Naftogaz number two asked himself. First, Gazprom is overbuilding pipeline capacity. Meanwhile, EU gas consumption will be "flat," then decline as renewables rise and EU tries to meet carbon emissions goals. Second, Russia no longer needs Ukraine as a fallback for cold winters when EU gas consumption spikes. Gazprom has bought 8 billion cubic meters of storage reservoirs in Germany and elsewhere in Europe. Finally, Gazprom is not showing serious interest in negotiating a new contract, said Vitrenko, who participated in the two EU-Naftogaz-Gazprom contract talks. Saying that Gazprom and Naftogaz "live in parallel worlds," he predicted: "There is no indication in May we will have reasonable negotiations."
Next door to Brussels, Russian Prime Minister Dmitry Medvedev told Luxemburger Wort newspaper Monday that Ukraine could remain as a transit country for Russian gas "under certain conditions…They are a settlement between interested companies, favorable economic and commercial parameters of the deal as well as a stable political situation." In Brussels, Vitrenko said this means Naftogaz surrendering its claims to the $2.8 billion award plus interest against Gazprom in the Stockholm arbitration decision of one year ago.
 Russia's Energy Minister told Gazeta.ru that gas transit through Ukraine to Europe costs Russia 2 to 2.5 times more Nord Stream 1. "This is primarily since the Ukrainian gas transport system was created about 50 years ago," Alexander Novak, the minister, said last week. "Back then, the technology was still old, with high depreciation of fixed assets, and large losses during gas transport." Russia's new pipelines – Nord Stream 2 and TurkStream – he said, feature "large-diameter pipes, high pressure, high gas transfer rate, low losses."
 In Brussels, Olena Zerkal, Ukraine's deputy foreign minister, dismissed the minister's critique as "not true." Vitrenko said: "The Ukraine pipeline system is in much better shape than the Russian system – we have seven times fewer incidents than the Russian system. The Ukraine pipeline system is perfectly fine."
But without a contract for guaranteed gas transit volumes, foreign investor interest in upgrading and managing Ukraine's gas pipeline system is frozen, said Vitrenko. "There are a number of serious US and European companies interested in managing transmission, but how will they get their money back?" he asked, saying there is no money to make in managing an empty pipeline.
Raising the stakes for Gazprom, Vitrenko said that in April Naftogaz will file a complaint in Brussels with European Commission Competition authorities claiming that EU consumers are damaged by Gazprom's anti-competitive practices. About one-quarter of gas consumed in the EU comes from Russia through Ukraine. Last week, Russia said it does not recognize a new Hague arbitration decision that Russia should pay Ukraine as much as $8 billion for stealing Naftogaz offshore platforms and other assets in Crimea in 2014.
European companies that resume laying pipe this spring for the Nord Stream 2 gas pipeline "risk significant sanctions," Nicole Gibson, deputy director of the US State Department's office for Europe, warned at the gas transit conference in Brussels. Two months ago, when pipe laying in the Baltic was suspended for the winter, Richard Grenell, US Ambassador to Germany, sent letters to European companies warning them of the sanctions risk. Asked about next steps, Gibson said Tuesday US policy is not to discuss sanctions before they are officially announced. Saying that the US supports "robust gas transit through Ukraine's gas transit system," she said: "Some people say it is a fait accompli that Nord Stream 2 will be done. We don't see it that way…We call on European leaders to make sure Nord Stream 2 is not implemented."
Naftogaz' gas production company, UkrGazvyDobuvannia, nearly doubled its 'fracking' operations this winter. The state company reports that it plans to conduct over 100 hydraulic fracturing operations this year, extracting an extra 500 million cubic meters of gas.
With state gas production flat last year, attention turns to private company participation Wednesday in Ukraine's online auctions of 10 gas and oil fields for exploration and production. Ariel Cohen, an Atlantic Council senior fellow, writes in Forbes of last January's Ukraine oil and gas conference in London where "questions about Naftogaz dominance, the fiscal regime, and regulation left most attendees skeptical." Participation in the March 6 auction, he wrote, "will be an important indicator of market sentiment."
Volodymyr Zelenskiy, the leading presidential candidate in opinion polls, backs the strategy of Jair Bolsonaro, Brazil's new president, to hire outside experts for the government. "It's the right move to bring all kinds of professional managers, including from the U.S., to power," he told Bloomberg in Kyiv. "It gives people hope. For me, this is a very vivid illustration." Referring to French President Emmanuel Macron, a fellow 41-year-old, he said the two share "a common mindset."
On Monday, Oleksandr Danylyuk, Ukraine's former finance minister, represented Zelensky at a candidates forum sponsored by the Ukraine Business Council. Danylyuk advocated policies he pushed until he lost his post last June: disbanding the tax police, banning the SBU from investigating economic crimes, and centralizing financial investigations under the Finance Ministry. Speaking for Zelensky, Danylyuk said he favors cutting taxes, modernizing the labor code, and 'unbundling' Naftogaz into separate entities.
On Facebook, Zelenskiy wrote Monday that he favors drafting a new law on illegal enrichment that will meet Western standards. In an apparent reference to President Poroshenko, he vowed one presidential candidate will go to prison.
Ukrainians spent nearly twice as much last year to buy mobile phones to buy laptops and TVs combined. Ukrainians spent $1.1 billion to buy 6.9 million mobile phones, 78% of them smartphones. The average smartphone cost $200. The average push-button phone cost $23. Point of Sales Tracking GfK Ukraine reports, Ukrainian spent $320 million to buy 610,000 laptops and $333 million to buy 810,000 televisions