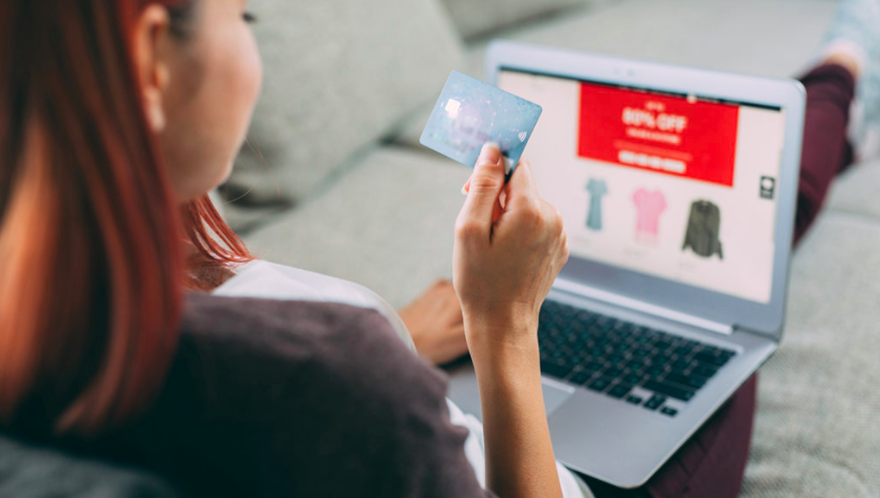 Wednesday, June 24
Retail Sales Rebound...15% of Ukrainians Work Outside the Country...Abu Dhabi Studies Privatizations...Canada's Black Iron Gets Top Level Nanny...Lockdown X-Ray: Cargo, Travel, Industrial Production...Indoor Dining Returns to Kyiv...SkyUp Relaunches Domestic Flight Network on Friday..
As Ukrainians embraced e-commerce, retail sales jumped 15% in May, compared to April. May sales were down 3% yoy. For the January-May period, retail sales were up 3%, reports the State Statistics Service. By comparison, retail sales grew last year by 10.5% yoy.
The top retail growth regions for the first five months were: Kyiv city up 11.6%; Zaporizhia up by 10.5%; and Kirovograd  up by 8.8%. After Kyiv city, the top three regional markets for January-May were: Dnipropetrovsk  — UAH 32.66 billion; Kyiv – UAH 27.83 billion; and Odessa – UAH 24.60 billion.
Backed by the new, low prime rate, the Finance Ministry was able to place short term hryvnia government bonds at record lows yesterday: 7.24% for three-month securities and 7.71% for six-month securities. Two weeks ago, the central bank cut Ukraine's prime rate from 8% to 6%. In Tuesday's weekly bond auction, 2-year bonds sold for yields at 10.5% and 3-year-bonds at 10.6%. The biggest drops were on two maturities not sold last week – 1-year bonds dropped by 100 basis points and 9-month bonds dropped by 80 basis points.  Placements of the six issues raised the hryvnia equivalent of $234 million, the Finance Ministry writes on Facebook.
About 15% of Ukrainian wage earners are labor immigrants, working overwhelmingly in the EU, reports a new European Commission study, The Impact of Labor Migration on the Ukrainian Economy. With 85% of Ukraine's labor migrants now working in the EU, labor remittances accounted last year for 10% of Ukraine's GDP. During the 2010-2019 decade, labor migration tripled to 3.2 million people, according to the 26-page report written by Jerzy Pienkowski, a European Commission staffer.
Abu Dhabi's sovereign wealth fund is setting up a 'liaison' with Ukraine's State Property Fund to potentially participate in the privatizations of seven major state companies: Centrenergo, United Mining and Chemical Company and several regional power companies. Regional representatives of Mubadala Investment Company, which controls $230 billion in assets, met in Kyiv with Ukrainian diplomats and Dmitry Sennichenko, chairman of the State Property Fund. "This is a good signal that powerful world players see the great potential of Ukraine and want to invest," Ukraine's Foreign Minister Dmytro Kuleba said yesterday. "The participation of large investment funds makes the process of large privatization more competitive."
In the first high profile appointment of an 'investment nanny,' Ihor Zhovkva, deputy head of the President's Office has taken on the job of pushing forward the potentially $1 billion iron mining project of Canada's Black Iron in President Zelenskiy's home city of Kryvyi Rih. "[This] formal role [was] created by Ukraine's government to support foreign investors, to personally ensure all items requiring Ukraine government support to implement Black Iron's project are addressed," Black Iron CEO Matt Simpson writes from Toronto on the company website. In an interview posted Sunday on the site of Toronto's Globe and Mail,  President Zelenskiy calls for more Canadian foreign direct investment in Ukraine.
Ukraine's industrial production fell 11.7% in May yoy, less than April's record yoy drop of 16.2%. The State Statistics Service reports May's biggest drop was coal extraction – down 44.5%. The only significant increase was pharmaceutical products – up 8.8%. From January to May, industrial production is down 8.7% compared to the first five months of 2019. Electricity generation dropped by 11.2%; manufacturing by 10%; and mining by 6.6%. Last year, industrial production decreased by 1.8% compared to 2018.
Cargo transported by freight companies during January-May fell by 16.5% yoy, to 229 million tons. Rail cargo was down 9.4%, to 120 million tons. Truck cargo was down 23%, to 71 million tons. River cargo was down 10%, to 1.7 million tons. Pipeline cargo was down 25%, to 37 million tons. Air cargo was down 4%, to 30,000 tons. Due to the increasing number of flights to and from China, air cargo as measured in ton-kilometers, was up 9% yoy, to 134 million ton-kilometers.
Travel dropped in half during the first five months of this year, to 20 billion passenger kilometers. Rail passengers totaled 28 million, down 56% yoy, reports the State Statistics Service. Road passengers were down 45%, to 420 million. Air passengers were down 56%, to 2 million passengers. Last year, travel was up 3% over 2018.
Of Ukraine's 24 regions, 14 do not meet conditions to ease their coronavirus restrictions, according to the Health Ministry. They are:  Volyn, Dnipropetrovsk, Donetsk, Zhytomyr, Zakarpattia, Ivano-Frankivsk, Kyiv, Luhansk, Lviv, Mykolaiv, Odesa, Rivne, Ternopil, and Chernivtsi. Since March 13, 1,035 people in Ukraine have died of coronavirus complications.
Starting today, Kyiv city restaurants can serve patrons indoors, announces Sergiy Gusovsky, a City Council member who is also a major restaurateur. Under the new rules, tables are limited to four persons, buffets are banned, children play areas are banned, newspapers and magazines are banned, and menus should be posted or provided by QR codes.
President Zelenskiy says he will pay the $638 fine incurred by a Khmelnytskyi restaurant that violated quarantine rules on June 3 by serving coffee to the president and regional officials. On June 5, two days after the president's trip, cafes in Khmelnytskyi were allowed to start serving customers inside again, as long as people wore masks between sips.
SkyUp, Ukraine's largest discount carrier, resumes scheduled domestic service Friday, with flights from Kyiv to Kharkiv, Lviv, Odesa, and Zaporizhia. One week later, the airline starts intraregional flights – Kharkiv-Lviv; Kharkiv-Odesa; Lviv-Odesa: and Lviv-Kherson. All tickets start at $18.50, with no bags.
Transit travel through Ukraine is allowed without placement under self-isolation. The Cabinet of Ministers adopted the rule change in deference to the business model of Ukraine International Airlines. In recent years about half of UIA's international passengers traveled through Kyiv Boryspil in transit.
Lithuania may open next week to visitors from Ukraine, Lithuania's Foreign Minister Linas Linkevičius said yesterday. Poland's PKP Intercity resumed international rail service on Monday. Passenger rail ties between Ukraine and Poland are expected to restart after July 1. Resumption of rail service with Russia, a high Covid-19 infection country, "is not on the agenda yet," Ukraine's Deputy Foreign Minister Vasily Bodnar tells Liga.net.
From the Editor: With the travel industry struggling to recover from the lockdown, it is refreshing to see one foreign investor moving ahead with expansion plans. Over the last two years, the Milano Hotel in Odesa's historic center has doubled its rooms, to 90 today. Now, it is adding 25 more, and building a conference area for 80. I returned there last weekend, eight years after a February stay where the heat failed in the middle of the night. Today, the Milano is so swish that it has caught the eye of Radisson Hotels as a potential property for conversion. The location makes for a short walk to all the historic spots – the Opera and the Potemkin Stairs. Doubled paned windows and double drapes shut out the county fair hubbub from Deribasovska Street. But that pedestrian cobblestone street is fun for the family. Saturday night – after two hours with the painted pony rides, breakdancers, balloon popping games, and shashlik – we retired to the quiet of our room. Our 4-year-old son looked up to me with a hopeful look and asked: "Go back to party?" If you go this summer, use the promo code 'UBN' for your booking by July 6 and get 20% off on the room rate. With Best Regards Jim Brooke jbrooke@ubn.news