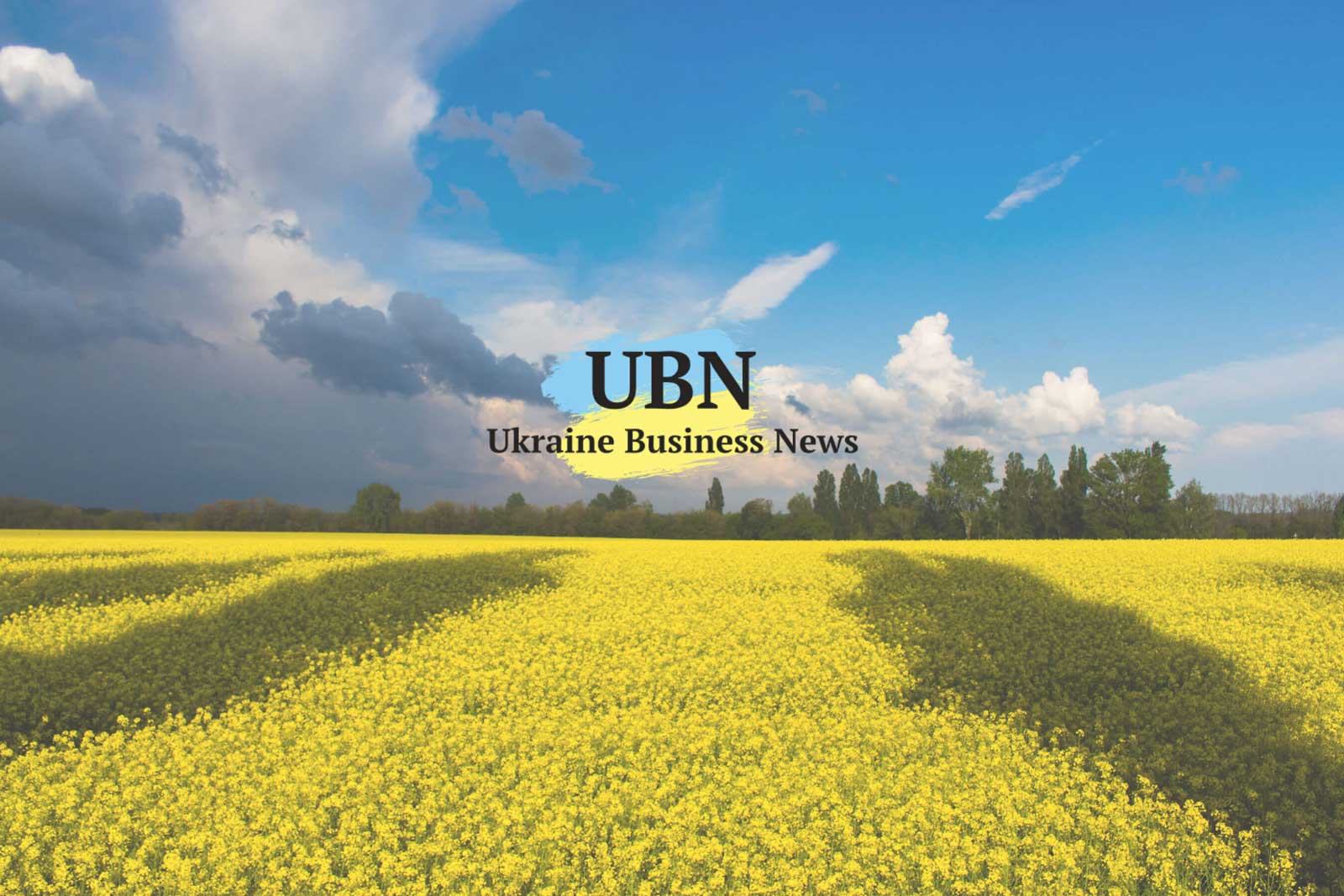 Wednesday, July 4
Gastarbeiter Nation: As much as 15% of Ukraine's Workforce Works Abroad…China OK's Ag. Imports, Holds Big Investment Meeting Today in Kyiv…Production of Antonov Regional Jets Could Resume in 2019…Ukraine Bans Passenger Planes Over 20 Years Old.
About 3.2 million Ukrainians work abroad, Social Policy Minister Andriy Reva told reporters Tuesday. Using a commonly accepted figure of 20 million for the national workforce, this means that 16.5% of Ukraine's workers are outside the country. Reva added that up to 9 million Ukrainians travel abroad every year for seasonal work. He did not clarify if some people were counted twice. Now did he clarify if this 9 million is in addition to Ukrainians working permanently overseas. Either way, with the EU raising barriers to African and Arab immigrants, Ukraine is emerging as a major source for guest workers.
Dragon Capital analyzes the 34% yoy jump in wage remittances for Q1 2018: "This strong increase in remittances was driven by transfers of short-term migrant workers, primarily from EU countries…reflecting a combination of friendly migrant labor policies in neighboring EU countries, Ukraine's economic woes and, more recently, of a new visa-free regime with the EU…Among the positive implications, significant inflows of remittances help to keep the current account deficit moderate at around 2.0% of GDP, they support household consumption, and they are forcing domestic companies to improve working conditions. On the negative side, growing labor costs and the lack of qualified workers are limiting growth potential and adding to inflationary pressures."
Noting that real wages were up 14% year over in May, Concord Capital's Evgeniya Akhtyrko writes: "Cooling inflation has helped to maintain a high growth rate of wages in real terms. We expect real wages to increase 9-10% in 2018."
China has given the green light to 17 Ukrainian producers of sunflower meal to export to China, reports Ukraine's Food Safety and Consumer Protection Service. Largely used as feed for cattle and sheep, sunflower meal is a byproduct of sunflower oil production. Ukraine accounts for about half the 7 million ton world trade in sunflower meal. Ukraine's exports go to: the EU — 53%; Turkey — 13%; Belarus — 9%; Morocco –5%; Israel — 4%; and India — 4%.
China-Ukraine trade and investment will be the topic of an all-day conference today at the Ukrainian Chamber of Commerce and Industry. Key visiting Chinese speakers will be: Jan Yi, deputy general secretary of the China International Chamber of Commerce; Liu Jiaqiang, vice president of China National Chemical Engineering Corp.; Liu Jiang, board chairman of Danong technology company; and a vice president of the Chinese Energy Investment Corporation.
Ukraine's exports grew by 14% through April, compared to the same first four months of last year. Exports were up by $4 billion, to $32.2 billion, Stepan Kubiv, minister of Economic Development and Trade, told a Rada council Monday.
Ukraine's exports to Canada grew by almost three quarters last year, to $50.4 million, reports the Economic Development and Trade Ministry.
Joining the EU is backed by 51% of 5,030 Ukrainians surveyed across the country during the last week in June, according to a poll conducted by Social Monitoring Center, Socis Company and the Yaremenko Institute of Social Studies. Of respondents, 29% said they would vote against joining the EU. Presumably in reference to the IMF, 58% of respondents agreed with the statement that Ukraine is under 'external control.' As for joining NATO, 41% were in favor and 37% opposed.
Ukroboronprom, the state arms conglomerate, reports that it has cut its administrative apparatus by 40%, dropping three deputy director posts, UNIAN reports. Under the direction of a new reformist board, the arms maker is creating these divisions: armored vehicles, high-precision weapons and ammunition, radio navigation, radio communication and special instrument-making, aircraft building and shipbuilding and marine engineering.
Ukraine's moves to liberalize military-technical cooperation can become a "gateway" for foreign investors in the defense industry, Valentin Badrak, director of the Center for the Study of the Army, Conversion and Disarmament, tells Interfax-Ukraine. The opening, he says, "is not so much a concession to Ukrainian private defense companies as rather an opening of the gate for foreign defense companies to enter Ukraine."
In the Rada's latest red light to green energy, the parliament did not approve a bill exempting imported renewable energy equipment from the 20% VAT tax. In 2014, Ukraine approved a 2020 target for deriving 11% of energy from renewable resources. Although the total capacity of green power installations has increased by 20% this year, to 1,643 MW, Ukraine's total renewable capacity adds up to only 1.4% of electricity consumption. Next year, the Rada is expected to exchange the lucrative 'green energy' tariff rates for a less profitable auction system.
Production of An-158 commuter jets and An-124 Ruslan cargo jets could restart next year, Oleksandr Donets, the new president of Antonov, predicts in an interview with LIGA.net news site. Production stalled, with dozens of planes on the assembly line in Kyiv due to the necessity of replacing Russian components with Western parts. Main talks are with American, Canadian and European firms. Separately, Antonov is working with Saudi Arabia's TAQNIA Aeronautics
to produce An-132 turboprop troop transports at facilities in Taif, Saudi Arabia.
Ukraine will not allow the use of passenger aircraft older than 20 years, Infrastructure Minister Volodymyr Omelian told reporters in Kyiv on Tuesday. He said some planes now used in Ukraine, largely by charter airlines, are as old as 40 years. Referring to a popular policewoman TV show, he told tour operators he is thinking of hiring an "Inspector Freimut" to check aircraft cabins for cleanliness and good repair. Addressing airline owners, he urged them to renew domestic fleets with Antonov AN-158, the 99-seat single class regional jet suited for the 2-hour flights common in Ukraine. Separately, Antonov is working with Saudi authorities to produce the An-132 at facilities in Taif
Pent up demand for summer travel prompted Ukrainians to buy more overseas tours than charter companies have airplane seats, Mikhail Titarchuk, Deputy Minister of Economic Development, writes on Facebook. Last weekend, hundreds of Ukrainians were stranded – some for a day – in airports from Spain to Tunisia to Albania to Georgia. Infrastructure Minister Omelyan blames the problem on tour companies. He says he will ask the Economy Ministry on Wednesday to take away the tour operator license from Oasis Travel.
Serbia and Ukraine are negotiating launching Belgrade-Kyiv flights, Serbia's President Aleksandar Vucic said Tuesday after meeting with President Poroshenko in Belgrade.
On Sunday, Wizz Air started flights from Kyiv Sikorsky to Frankfurt and to Berlin Schönefeld. On Monday LOT Polish started flights between Zaporizhie and Warsaw Chopin. Largely using Embraer 170/175 regional jets, LOT now has flights from Warsaw to six Ukrainian airports, including the two in Kyiv.
A freight train carrying grain and fertilizers derailed 100 km north of Odesa on Tuesday evening, causing a temporary suspension of trains from Odesa to Kyiv. No injuries were reported.
For comments and story tips, Brooke is reachable at: jbrooke@ubn.news