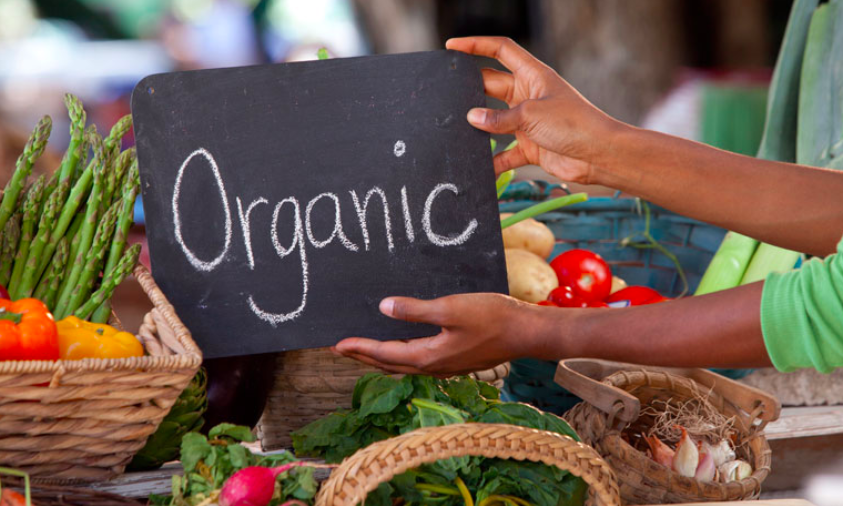 Ukraine has grown to become the second largest supplier of organic food to the EU, according to a new official report, 'EU imports of organic agri-food products: key developments in 2019'. Ukraine is in first place for supplying the EU with organic grains – 77% of the market. It is second place for oil crops — 18%. And in third place for fruit -11%. The top five suppliers of organic food to the EU are: China – 13% market share; Ukraine – 10%; Dominican Republic – 10%; Ecuador – 9%; and Peru – 7%.
With half of the wheat threshed and three quarters of the barley harvested, Ukrainian farmers have harvested this summer 22 million tons of grain. This year's harvest is expected to be 70 million tons, down from last year's 75 million tons. Much of the mammoth corn harvest is still ripening in the fields. This year, Ukrainian farmers planted over 5 million hectares, almost the size of Ireland.
Kernel, Ukraine's largest grain exporter, increased its grain exports by 30% yoy, to 7.9 million tons in the marketing year that ended in June. With this volume, Kernel handled 14% of Ukraine's total exports last year of 56.5 million tons.
Kernel, Ukraine's leading sunflower oil producer, increased its oilseeds processing by 9% yoy, to a record 3.4 million tons, the company reports. Oil sales fell by 6%, to 1.5 million tons.
Ukraine's sunflower oil exports grew by 24% during the first half of this year, compared to January-June last year. The $2.7 billion in sunflower oil sales accounted for 27% of all food exports during the first half of this year.
Sunflower seeds were, once again, Ukraine's most profitable crop, hitting 23.5% according to date from the State Statistics Service. In general, profitability was down across the board, reports Yuri Lupenko, director of the Institute of Agrarian Economics. He said: "The decline in profitability of crop production was mainly due to falling sales prices – a total of 8.8% for the year."
Irrigation of 500,000 hectares of farmland would boost national agricultural production by 8-10 million tons, estimates Igor Petrashko, Minister of Economy, Trade and Agriculture. With Soviet-era irrigation systems falling apart, private farmers will only invest in irrigation if they own their own land. Without financial structures in place to allow private investment in irrigation, southern Kherson runs the risk of the kind of desertification seen in neighboring Crimea.
With food Ukraine's largest export, the government will recreate the Agriculture Ministry in September, President Zelenskiy says. Last September, Zelenskiy moved to create an economic 'super ministry' – a move that did not work out.
Potato Agro plans to build one of Ukraine's first processing plants for French fries, Konstantin Sarnatsky, company CEO, tells Potato News Today. The company markets its products under the brand Bestpotato. Next year it plans to have 1,000 hectares seeded in potatoes. The company has a newly completed $3 million warehouse capable of storing 12,000 tons of potatoes.
The EU lockdown is crimping Ukraine's once booming snail farming industry, reports AFP. From 250 tons in 2018, Ukrainian snail farmers had expected to produce 1,000 tons this year, almost all for export. But with the restaurant business down sharply across Europe, orders have fallen to Ukraine's 400 snail farmers.
The 'Green Tariff' law is now on the desk of President Zelenskiy, awaiting his signature. Yesterday, a procedural block was lifted and Rada Chairman Dmytro Razumkov signed the bill. The law would cut wind tariffs by 7.5% and solar tariffs by 15%. It also gives the 'Guaranteed Buyer' 18-months to pay all its overdue bills from renewable electricity producers.
Air travel will return to 2019 levels in 2024, predicts the International Air Transport Association. World air travel was down 86.5% yoy in June, an improvement over the 91% drop in May. IATA said the improvement "was driven by increased demand in domestic markets, especially in China."
Ukraine's number of air passengers this year will be one third the level of 2019, predicts Infrastructure Minister Vladyslav Krikliy, who oversees transportation. Although flight frequencies have been radically reduced, no airline has announced they are abandoning Ukraine routes, he said yesterday in Poltava. Citing low fares, Krikliy encouraged Ukrainians to fly in August, saying: "Democratic prices are quite competitive for both domestic and international transportation."
To revive tourism, Egypt is cancelling tourist visa fees for Ukrainians and is limiting its resort hotel occupancies to 50%. Last year, 1.7 million Ukrainians – about 5% of the nation's population – vacationed in Egypt.
Starting Saturday, Chinese tourists will be able to enter Ukraine visa-free for one 30-day period every six months. President Zelenskiy says the goal is "to develop friendly relations between Ukraine and China, as well as to intensify bilateral cooperation in the field of tourism." Once the corona pandemic dies down, Kyiv hopes UIA will restore its flight between Boryspil and Beijing and that a Chinese airline will start service between China and Ukraine. Starting Saturday, similar visa rules will apply to visitors from Australia, New Zealand, Saudi Arabia, Bahrein, Kuwait and Oman.
The EU will remain closed to most travel from Ukraine through mid-August, according to the latest update of 'Green zone' countries – those with high coronavirus infection rates. The EU updates the travel ban every two weeks.
UIA will offer three flights from Kyiv Boryspil to the US and back next week. On Monday and Friday morning, flights will leave Kyiv for New York's JFK. The flights return to Kyiv the same day, taking off at 17:45. On Wednesday, UIA will operate a similar flight between Kyiv and Miami. This return flight leaves Miami at 23:55. The flights from the US are restricted to Ukrainians and foreigners with Ukraine residence permits. Ticket sales are available only on the UIA website at https://www.flyuia.com/ua/en/home.
Betting that EU travel restrictions will drop, Ryanair will start flights in October between Odesa and Athens and Barcelona. With these flights, Ryanair will fly to 12 EU cities from Odesa. By March, Wizz Air plans to fly to 11 foreign cities from Odesa. After a decade of work, Odesa has completed its new terminal and runway.
Two new airlines are being created in Ukraine: Bees Airline and Skhid-Zakhid (East-West), Evgeniy Khainatsky, the former SkyUp CEO, tells Turprofi, a Ukrainian tourism industry newssite. "After overcoming the viral crisis, Ukrainian investors, oddly enough, had a desire to invest in aviation," says Khainatsky who stepped down from SkyUp two weeks ago. Stressing that he is not involved in a new airline, he says: "And we are not talking about one investor, it turns out that there are many of them, and in several startups at the same time."
From the Editor: I spent the summer of my 19th year irrigating hay fields in a parched patch of Montana, quaintly named the Hanging Tree Ranch. My job was to keep irrigation ditches clean and to lug aluminum pipes down the fields. The owner would not have invested in irrigation if he did not own the land. The alternative to the irrigated land was called, with a dismissive wave, 'The Dry Lands.' This parched and unproductive landscape is the future of southern Kherson, Mykolaiv and Odesa oblasts —  if farmers do not gain clean and clear land titles they can take to the bank for credit. With Best Regards Jim Brooke