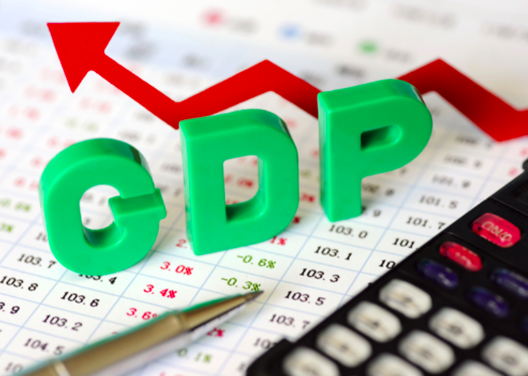 In a vote of confidence in a Zelenskiy government, investors bid Ukraine's GDP warrants up to 81.5 points on Tuesday – up 30% since late May. Half of that jump was in the last two weeks — before and after Zelenskiy's sweep of Sunday's parliamentary vote. Dating from the 2015 debt reconversion deal, these warrants make payouts indexed to economic growth over 3%, starting this year.
With $3.6 billion of the warrants designed to pay out through 2040, observers now predict the Finance Ministry will start buying them back. Timothy Ash writes from London: "One of the issues for the new government to sort out will be GDP warrants, which represent a huge contingent liability on the state…they will eventually have to be dealt with in some liability management style exercise."
Also from London, Gabriele Foa, a money manager for Algebris Investments, says Ukraine's forecast 3% GDP growth could trigger payments. "The market is getting excited for early payments or a bond exchange," he tells Bloomberg. "The warrants looked favorable already at the time of issuance, but 2019 growth seems to be turning better than expected and the incoming government may support the idea of a buyback."
Facing strong investor demand, the Finance Ministry again lowered yields in its weekly government bond auction. Deciding to sacrifice one-third of demand, the Ministry lowered all yields, by a range of 20 to 75 basis points, compared to levels of one week earlier. For investors, the flavor of the week is 3-year bonds. Demand hit UAH 5.5 billion – four times more than last week's level. Overall, the hryvnia equivalent of $271 million was sold, roughly comparable with the two other auctions this month. On the secondary market, Ukraine's sovereign Eurobonds continued Tuesday to ride a post-election rally.
Election tally for Rinat Akhmetov, Ukraine's richest man: one down, two up. Boris Kolesnikov, a partner of a magnate, was not reelected. Two other allies of Akhmetov, Vadim Novinsky, a co-owner of Metinvest, METINV, and Musa Magomedov,  CEO of Metinvest's Avdiyivka Coke Plant, were elected.
Concorde Capital's James Hydzik writes:  "The losses among businessmen are among the largest surprises in this electoral cycle. They also point to the tectonic shift in Ukrainian politics over the last decade, when the loss of a seat by a top businessman would have been inconceivable."
Zelenskiy's twin win — presidency and parliament – is catching the attention of the wider world. Here is some editorial reaction:
"Ukraine's Reform Opportunity" headlines a Wall Street Journal editorial. "The new political elite will have to move quickly to improve the rule of law, privatize more state-owned enterprises, and liberalize property law. Corruption retards growth more than the war does. One challenge is that few in Mr. Zelensky's party have much policy experience. He may prefer ruling alone, but the country would be better off with veteran reformers and the Voice party, another insurgent political force, helping to run the government. Mr. Putin fears nothing more than a strong, democratic and prosperous Ukraine as a model for his own citizens. The U.S. should keep standing with the country as its unconventional leader tries to make good on his promises."
"A Comedian's Triumph Is a Test for Benevolent Populism" asserts a Bloomberg Opinion piece by Leonid Bershidsky. "Ukraine's new president has a better chance of reviving the country's economy than ending the war with Russia." Bershidsky, a former editor of Forbes.ua, writes approvingly of Vladyslav Rashkovan as a Zelenskiy Prime Minister, citing his essay Saturday in Novoe Vremya. Rashkovan writes: "Everything private business can do should be left to private business. The state should not get in the way, no matter how much it wants to help." Bershidsky: "That, plus a focus on increasing labor productivity and stimulating domestic demand, should lift Ukraine's growth to between 4% and 7% a year, according to Rashkovan. His libertarian agenda should appeal to Zelenskiy, who has often spoken disparagingly of government regulation, Ukrainian-style."
"The Risks of Radical Renewal in Ukraine," the New York Times frets in an opinion piece by Una Hajdari. The headline writer reminds: "Expectations were also high — too high — after the 2014 revolution."
Summer shopping is off to a strong start with retail turnover surging 14% y-o-y in June, reports the State Statistics Service. The sales jump follows a 28% percent jump in consumer confidence in April and May, to 82.4 points, the pre-crisis levels of 2012-2013. Overall, retail trade grew by 10% y-o-y in inflation-adjusted terms during the first half of this year, to about $20 billion. Consumer demand is a big driver of this year's expected 3% GDP growth, fueled by 10% y-o-y real growth in salaries and strong flows of wage remittances from Ukrainians working in the EU.
Industrial production grew by 0.5% y-o-y during the first half of this year. After increases in March-April-May, production fell by 2.3% y-o-y in June, reports the State Statistics Service. By contrast, agricultural production grew by 5.8% during the first half. Last year, industrial production grew by 1.1% over 2017.
ArcelorMittal's Ukrainian steel mill will lose $1 million this month after a key piece of steelmaking equipment was seized Sunday during a security service investigation, the plant's acting director Oleksandr Ivanov told reporters in Kyiv Tuesday. Ukraine's security service, or SBU, said it discovered radiation exceeding safe levels in a new piece of equipment at the plant. The plant director said the investigation was triggered by President Zelenskiy's criticism of the plant for polluting air in Kryvyi Rih, his hometown. Ukraine's largest steel plant – and largest foreign investment — ArcelorMittal plant sold 4.5 million tons of metal products last year.
UkrOboronProm, the state defense production group, posted a tender Monday on ProZorro for a $1.2 million contract to audit the conglomerate of 130 companies. Ernst & Young, Baker Tilly, and Grant Thornton plan to submit proposals by the Aug. 21 deadline, reports Interfax-Ukraine. After the winner is announced Sept. 26, the auditing company will have 18 months to complete its report. The audit is strongly backed by President Zelenskiy and Aivaras Abromavičius, the new chairman of the UkrOboronProm supervisory board.
Editor's Note: Were you forwarded this email? Sign up for your own daily delivery at www.ubn.news/subscribe. Ukraine Business News is sent as an email every weekday morning before 6:00 a.m. Kyiv time. Tell your friends! Best regards Jim Brooke – jbrooke@ubn.news