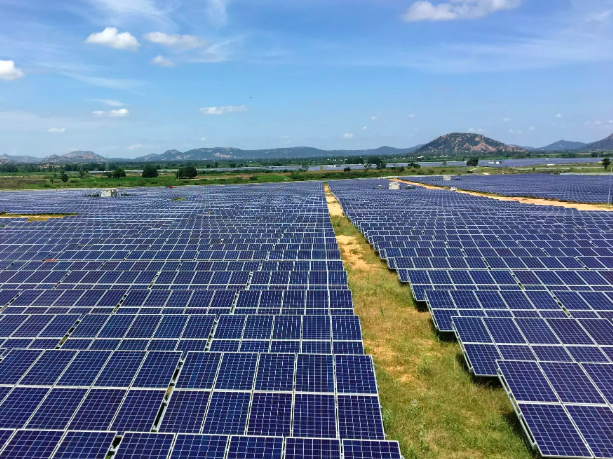 Wednesday, July 22
Green Power Compromise Bill Passes...New Central Bank Chief Nixes PrivatBank Return to Kolomoisky...Foreign Holdings of Gov't Hryvnia Bonds Drop 35%...Investor Nannies Are Coming...Steelmakers Invest $800 million...Booming IT Sector Seeks to Import 5,000 Foreign Workers...
Ending a one-year impasse between the green energy industry and the Zelenskiy government, the Rada approved yesterday the 'voluntary' tariff cuts agreed last month with the sector: a 7.5% drop for wind and a 15% drop for solar. Many power producers agreed to  after three months of receiving little or no payments from the State Guaranteed Buyer.
The new law includes a repayment schedule for what is growing toward $1 billion in unpaid electricity bills. Under the new law, all these unpaid debts are to be paid in full by the end of next year. The repayment schedule is: 40% in the fourth quarter of this year, and 15% in each quarter of 2021. It is unclear where Ukrenergo, the mother company for the Guaranteed Buyer, will find the money.
These unpaid bills, plus slow-moving talks between industry and government, led to a freeze this year of billions of dollars of green energy constructions projects. In 2018 and 2019, renewable energy was the bright spot of Ukraine's foreign investment scene. Investors from over a dozen countries built plants. Today, some face default.
"On the upside, after more than three quarters of non-payments, the industry can now expect the government's Guaranteed Buyer to begin repaying some its debt before the end of the year, which will help the cash flow of many renewables investors," Oleksandr Kozakevych, chairman of the Ukrainian Association of Renewable Energy, wrote after yesterday's vote.
The down side, Kozakevych wrote, is that the Rada rejected a two-year prolongation of power purchases agreements. Green energy producers literally took these documents to banks to win financing.  He wrote: "This will negatively affect many of the early renewables' investors, and some I expect, will take their cases to international arbitration."
The installed capacity of renewable energy facilities today is 7 GW. This figure excludes large hydroelectric power plants, renewable energy facilities in the Russia-controlled parts of Ukraine — 637 MW — and small solar power plants of private households – 618 MW. Today, renewables account for 8% of Ukraine's power, but 26% of the national power bill. Defenders of green power say Ukraine's power bill does not reflect the hidden, long term costs of power — dismantling nuclear reactors and re-building aging hydroelectric dams.
The Finance Ministry sold $422 million worth of bonds at auction yesterday. Yields were little changed. Six-month dollar bonds accounted for 40% of the total. The average yield was 3.39%, unchanged since the most recent auction. The Ministry also sold 6-month bonds at 7.74%, also unchanged. The two-year bonds carried 10.25% yields, up 5 basis points since the last auction.
Foreign holdings of Ukraine government hryvnia bonds have dropped by 35% since mid-February, when they peaked at $5.2 billion, reports ICU, citing central bank figures. Since then, this figure has dropped by about $260 million a month, to hit $3.4 billion today. Foreigners hold 12% of Ukraine's government hryvnia bonds.
The new governor of Ukraine's central bank promised foreign investors yesterday to maintain the bank policy of blocking any return of PrivatBank to its former owners, led by Igor Kolomoisky. "On PrivatBank, I strongly believe that the NBU should continue the same policy with the former owner of PrivatBank," Kyrylo Shevchenko, the new head of the National Bank of Ukraine, told foreign investors in telephone briefing. "I completely support the NBU strategy in terms of PrivatBank."
Tomorrow, Ukraine's central bank board is expected to trim Ukraine's prime rate from its current level of 6%, a record low for independent Ukraine.
Concorde Capital's Evgeniya Akhtyrko warns this could be pushing on a string: "The extremely weak current conditions of Ukraine's economy make the environment highly risky for lending. And we don't believe that Ukrainian business is able to offer many competitive and profitable enterprises that would be worth crediting by commercial banks at lower rates."
Heard on the Street, from Bloomberg: "The hryvnia was the world's best performer against the dollar last year as high rates attracted foreign investors. It has fallen 14.18% so far this year."
The Rada approved yesterday the 'investor nanny' bill designed to promote foreign and domestic investment. Investments over €30 million that create over 150 jobs within five years will be eligible for an 'investor nanny.' This government fixer attached to the President's office will be empowered to cut bureaucratic red tape. Eligible sectors are: processing, infrastructure and logistics, household waste management, tourism, health care, education, and sports. Not eligible are: renewable energy, mining, farming and banks.
By the end of 2023, ArcelorMittal Kryvyi Rih plans to spend $700 million in steel making upgrades that will clean the city's air, company CEO Mauro Longobardo told a group of environmental officials from Kyiv. Recently, the Dnipropetrovsk region steelmaker decommissioned its open-hearth shop. Upcoming: install a gas cleaning system in the converter shop, modernize blast furnace No. 9, modernize sinter shop No. 2, build a modern iron pelletizing plant, close two sinter shops and decommission two coke oven batteries. Ukraine's largest foreign investment, ArcelorMittal Kryvyi Rih is the nation's largest manufacturer of rolled steel. It also makes rebar and wire rod.
Ferrexpo's main unit, Poltava mining and processing plant, has inaugurated a 4-year, $100 million upgrade of its iron ore concentrating plants. Largely based on equipment from Finland's Metso Outotec, the new complex will boost concentrate production by 15%, to 15 million tons. This is to boost revenues by $75 million a year.
With the goal of attracting 5,000 foreign IT specialists to Ukraine by the end of this year, the State Migration Service starts this week a program of simplifying paperwork — at Ukrainian consulates abroad and at Migration Service offices at home. Announced six months ago, the program was delayed to coronavirus travel restrictions. IT job vacancies hit 4,245 in June, 21% above May, reports jobs.dou.ua, an IT industry website. Little affected by the coronavirus lockdown, Ukraine's big IT companies recruit from Belarus, Kazakhstan and Moldova.
Switzerland-based IWG, owner of Regus and Spaces, will open its 10th workspace in Kyiv. A Regus, the 1,700 square meter space will be in the new Avenue 53 business center, at 53 Peremohy Avenue. The western address is designed to workers coming into Kyiv from Akademmistechko or Irpin. There will be almost 300 work places.
In the three weeks since flights resumed between Ukraine and Antalya, about 20,000 Ukrainian tourists have visited the southern Turkey resort on the Mediterranean, reports Ukrinform, citing Vyacheslav Khomenko, Ukraine's local consul. Eight flights arrive daily from Ukraine – from Kyiv Boryspil, Kharkiv, Dnipro, Lviv, and Zaporizhia. No corona cases have been reported among the tourists, he said.
From the Editor: It is not often that I get to have coffee in Kyiv with a genius. At 16, Karyna Nechyporuk won the gold medal in the European Girls' Mathematical Olympiad and was accepted to read mathematics at Cambridge University's Trinity College. Instead of packing her bags, she was stuck having coffee with me Thursday at Larks & Owls, the coffee shop in the building of the British Ukrainian Chamber of Commerce. Karyna, now a poised 17-year-old, explained that her matriculation is deferred for financial reasons. The Chamber is raising $37,000 to allow Kyiv's Karyna to follow in the footsteps of Sir Isaac Newton, Alan Turing, and Stephen Hawking. Details for credit card donations to get Karyna to Cambridge are here: https://bucc.com.ua/bucc-student-scholarship-appeal/ With Best Regards Jim Brooke jbrooke@ubn.news