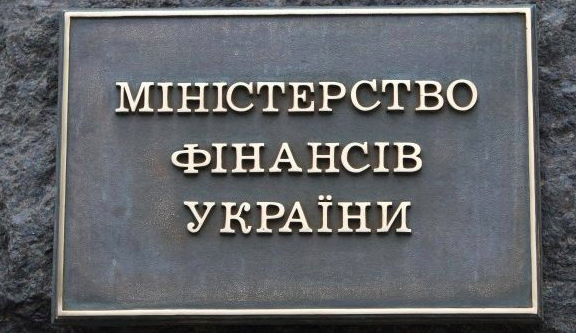 Faced with strong foreign demand for Ukraine's hryvnia bonds, the Finance Ministry cut yields on its four short term bonds by 20 to 26 basis points. Faced with UAH 4.62 billion in bids at its weekly auction Tuesday, the Ministry only filled orders for UAH 2 billion, or 43%. Cut-off yields ranged from 17% for three-month securities to 17.74% for 2-year securities.
For foreign currency bond sales, the government managed to push yields down 50 basis points. One-year bonds settled for 6.5%. Two-year bonds settled for 7%. In coming days, the central bank is expected to lower Ukraine's prime interest rate 50 basis points from its current level of 17.5%.
After rising 7% against the dollar this year, the hryvnia may break with tradition and stay strong this autumn, Goldman Sachs predicts in a note cited by Bloomberg. Yield-hungry foreigners investing in hryvnia bonds will pump in enough foreign exchange to break the historic cycle, predicts Andrew Matheny, a Goldman analyst cited in the story, "Goldman Says Lure of Ukraine's 8% Real Rate Shields the Hryvnia." Foreigners now own about 8.5% of the nation's hryvnia debt, up from 1% at the start of this year.
Gazprom closed the Russia-Germany Nord Stream gas pipeline Tuesday for two weeks of "annual maintenance," rerouting gas through Ukraine. Gazprom has said that after the second Nord Stream pipeline opens, possibly early next year, it no longer will need Ukraine as a backup route. Gazprom also announced Tuesday that two-thirds of Nord Stream 2 has been built. Ukraine's Naftogaz issued a statement noting that Nord Stream 1 was closed several times last year. It asserted: "A rare form of aggressive rust has started to form in Gazprom gas pipelines."
President Zelenskiy called for higher economic growth when he addressed the Economic Club of Canada in Toronto on July 3: "Growth of 2-3 percent a year is not satisfactory. We need a minimum of 5-7 percent per year. We know how to do that, which is why we are preparing for very serious structural reforms to increase the speed of growth….The potential influx of resources to the state budget of Ukraine from eradicating smuggling and corruption and legalizing the shadow economy is estimated by our team as high as $10 billion a year. We need this money to build up-to-date infrastructure for honest business, to improve the lives of Ukrainians and to defend our land from enemies."
About $40 million in real estate once owned by now-defunct banks goes for auction on ProZorro, with bids due July 29, reports the State Deposit Guarantee Fund. One eye-catching property is the former headquarters of Kyivska Rus Bank, standing at 11a Khorvya St., Podil, behind Bursa, the new boutique hotel. The Fund will also auction nonperforming unsecured loans with a face value of $557 million. The papers usually go for cents on the dollar.
The extradition of Dmytro Firtash from Austria to the US, has been suspended over a motion lodged by his defense lawyers for a new hearing with the Land Court of Vienna, reports Austria Presse Agentur. The judge granted the motion. Now Firtash can be extradited only after the court adopts a decision, Austria's News Agency said.
Starting Jan. 1, new and rebuilt garages and parking lots must have electric chargers at 5% of parking spaces. In a further step, the government is mulling a plan to make mandatory the installation of electric chargers at all new and rebuilt gas stations, according to a Facebook post by Lev Partshaladze, deputy minister of Regional Development, Construction and Housing and Communal Services. During the first half of this year, sales of electric vehicles, overwhelmingly cars, increased by 58% y-o-y, to 3,185.
A ship from Spain, the Gigante, and a ship from Portugal, the Jose Duarte, are joining a project to dredge Mariupol. The port and its 5 km of access channels are to be dredged to a uniform depth of eight meters. In the last 10 days, the Gigante and another dredger, the Seal Sands, started to dredge. By the end of this year, 2 million cubic meters of silt is to removed from Ukraine's main port on the Azov.
While this multinational fleet is dredging, President Zelenskiy plans to hold in Mariupol an international forum to attract foreign investment to the region. "Donbas restoration will cost over €10 billion," he told the Ukraine Reform Conference in Toronto two weeks ago.  "We will hold a related forum in Mariupol in fall. Foreign investors who wish to finance infrastructural and humanitarian projects in Donbas are invited."
An international cruise ship is returning to Ukraine, Raivis Veckagans, CEO of the Ukrainian Sea Ports Authority, tells Interfax-Ukraine. Last year, the Danube delta port of Ust-Dunaisk received 36 passenger ship calls, up 25% from 2017. Further upriver, Izmail inaugurated this spring a new European standard river terminal. To attract foreign tourists, the city now is renovating its airport. In Odesa, the first mega cruise ship in years is to dock in October. German tour operator Phoenix Reisen plans to bring its 205-meter long ship built to carry 1,278 passengers and crew.
A new Carpathian mountain hotel in the historic Ivano-Frankivsk resort town of Yaremche is to be privatized Aug. 13 with bids starting at $2.5 million. Located on a 2.7-hectare land plot, the Prykarpattia is 96% built, reports Vitaliy Trubov, acting head of the State Property Fund.
The interior ministers of Israel and Ukraine signed a travel agreement in Kyiv Thursday designed to "ease" travel between the two countries, Chabal reports in a posting, Chabad Orchestrates Historic Israel, Ukraine Travel Agreement. The agreement comes after hundreds of Ukrainians were detained at Tel Aviv's Ben Gurion Airport as potential visa overstayers and after rowdy Orthodox pilgrims created problems during the annual Rosh Hashanah pilgrimage to Uman.
Last year, 300,000 tourists traveled from Israel to Ukraine and 170,000 tourists traveled from Ukraine to Israel, Yoel Leon, Israel's ambassador to Ukraine, said during the ceremony which was attended by President Zelenskiy and Gennadiy Bogolyubov, Igor Kolmoisky's business partner at Privat Group. Privat controls UIA, which flies pilgrims from Tel Aviv to Vinnytsia and to Kyiv Boryspil. Ukraine's Interior Minister Arsen Avakov promised to have sufficient police officers on hand to control the crowds at Uman and at the airports.
Editor's Note: Were you forwarded this email? Sign up for your own daily delivery at www.ubn.news/subscribe. A fresh Ukraine Business News email is sent out every weekday morning before 6:00 a.m. Kyiv time. Tell your friends! Best regards Jim Brooke – jbrooke@ubn.news