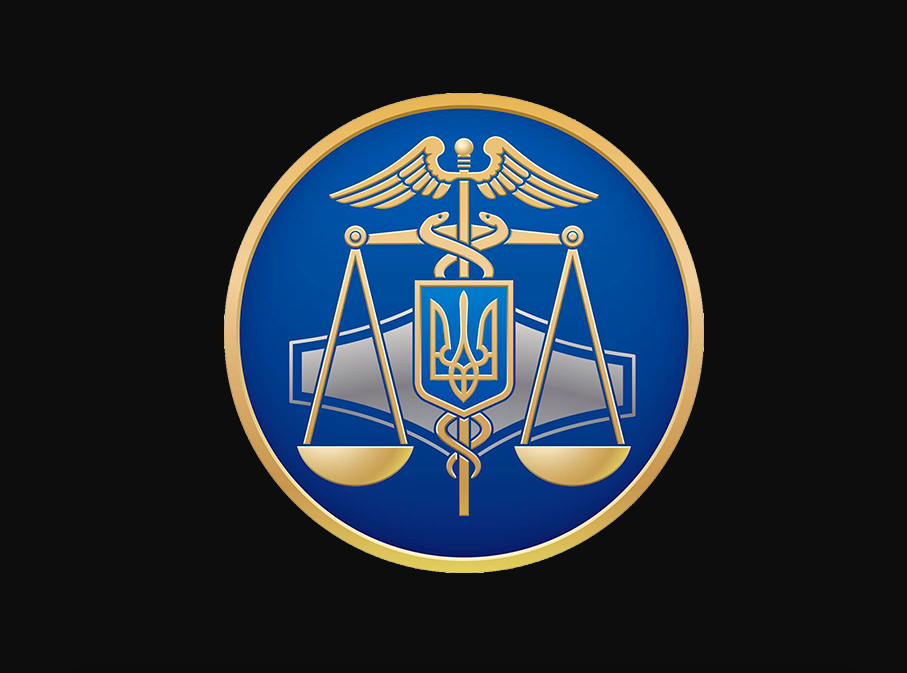 Wednesday, July 10
Customs Shakeup Begins...Norway's Scatec Solar Invests €350 million in Ukraine...Supreme Court Unblocks 'Big' Privatizations...Airports Record Double-Digit Passenger Growth...Estonia's Bolt Opens R&D Unit in Kyiv Next Month...Kyiv Starts to Ticket Parking Violators
Oleksandr Vlasov, State Fiscal Service commissioner, fired on Tuesday the heads of the four customs offices bordering the EU – Volyn, Lviv, Zakarpattia, and Chernivtsi. At the same time, President Zelenskiy ordered measures to modernize customs and to cut corruption. One step would synchronize data bases with neighboring countries. Maxim Nefyodov, the new head of the Customs Service, cites a typical case: Eurostat shows imports of €160 million in shoes from Ukraine in 2018. Ukraine's Customs Service reports exports of  €40 million

Norway's Scatec Solar closed financing Monday on a €54 million, 54 MW solar station in Kyiv region, nearing Scatec's goal of investing €350 million in Ukraine this year. The new project, located in Bohuslav, two hours south of Kyiv, is funded partially by FMO, the Dutch development bank, and GIEK, Norway's Export Credit Guarantee Agency. With Bohuslav, Scatec has five projects under construction in Ukraine. The 336 MW total represents one-third of Scatec's solar plant construction worldwide this year.
The EBRD recently signed a €19.7 million loan to partially fund another Scatec solar project – a €56 million, 55.4 MW plant in Chyhyryn, a village 65 km south of Cherkasy city. Funding also comes from Swedbank International's Swedish Fund and the Northern Ecological Finance Corporation, or NEFCO. The EBRD funds two other Scatec solar projects totaling 77 MW – one also in Cherkasy and another in Mykolaiv.
Cutting solar energy tariffs by 25% on Jan.1 will render many new solar projects "financially unviable," Magnus Johansen, Ukraine business development manager for Scatec Ukraine, warns in an interview with Interfax-Ukraine. In Ukraine, solar developers often have to pay to build connections with the national grid. He tells the UBN that in southern Ukraine, where solar irradiation is the highest, the grid is increasingly saturated, forcing developers to migrate north to sites in central Ukraine. He predicts: "With the implementation of the proposed auction scheme (with the mentioned tariff differences), you will likely see a larger shift of international investors into wind (vs solar) projects."
Dniprovska, a major poultry producer, signed a €20 million loan with EBRD Monday to expand and upgrade its chicken slaughterhouses to win certification to enter the EU market. With 7% of Ukraine's chicken market, the Zaporizhia-based company exports to the Middle East, Asia, Africa, and Oceania.
Ukraine's wheat harvest is to rise by 13% this year, to 28.2 million tons, according to a Reuters poll. Exports should rise by 18%, to 19.1 million tons. Russia's wheat harvest should increase by 9% to 78.5 million tons. Russia's exports should rise by 2%, to 36.6 million tons. In Kazakhstan, Central Asia's largest grain producer, the wheat harvest is expected to drop by 2%, 13.7 million tons. Exports should drop by 12%, to 7.5 million tons. As of Monday, Ukrainian farmers threshed 7.3 million tons of winter wheat, one-third of the forecast.
Preparing for a repeat of last year's grain exports of 50 million tons, Ukrzaliznytsia says that, for the first time since 2013, the railroad has a reserve of freight cars and locomotives. Yevhen Kravtsov, CEO of UZ, says it has 130 locomotives and "several thousand freight cars" in reserve.
Freight wagons move through the national rail network at 80 km a day – 40% of international norms, reports 'Our Car,' a freight wagon monitoring project of the Center for Transportation Strategies. "The main causes of delays for all types of cars are the same: the lack of locomotives and waiting to form freight trains," reports the Center, an independent transportation consultancy.
'Big' privatizations can start, following a ruling by a Supreme Court unit which upheld the process of appointing privatization advisers for five state-owned companies. Almost one year ago, one legal challenge to the State Property Fund ended up freezing the entire process last December. In what looks like the Court following the election returns, the Supreme Court decision was published June 26 — six days after President Zelenskiy publicly promised business leaders an aggressive program to privatize large state companies.
It is legal for labor contracts in Ukraine to stipulate salaries in dollars or euros, the Supreme Court of Ukraine rules. While salaries can be fixed in foreign currencies, payment must be made in hryvnia. In May, the average monthly salary was UAH 10,239, currently $400. This is double the level of 2015.
Enjoying strong demand for hryvnia bonds at the weekly auction on Tuesday, Finance Ministry pushed down all yields on its short term bonds, by 20 to 34 basis points. The new cutoff rates for the treasuries were: 17.24% for three months; 17.6% for seven months; 18% for 12-months; and 16.75% for three years. The cutoff rate for 5 ½ year bonds, a category the Ministry is pushing, stayed the same, at 15.85%. Overall, investors bought bonds worth UAH 6 billion UAH, the equivalent of $235 million, one quarter less than the UAH 8 billion sold last week.
Ukraine's air travel boom continues with five of the biggest airports recording double-digit passenger growth during the first half of the year, compared to the same period last year. Growth champions are: Lviv +46% to 950,000 passengers; Zaporizhia +33.5% to 230,000; Kharkiv +26% to 553,000; Kyiv Boryspil + 20% to 6.7 million; and Kyiv Sikorsky +16% to 1.3 million. As usual, Odesa, the nation's fourth busiest airport, lags on all fronts — opening its passenger terminal, completing its new runway, and counting its passengers.
Bolt, the global taxi service, plans to open an R&D center in Kyiv UNIT.City next month. Operating in 30 countries and 50 cities, the Estonia-based digital taxi company, qualified last year as a 'unicorn' – a startup valued at $1 billion. Known until March as Taxify, the company operates in Kyiv, Kharkiv, Lviv and Odesa. Taras Potichny, the regional manager, predicts the new Kyiv office will "give impetus to the launch of new projects, new promising partnerships, new initiatives."
On Monday, Kyiv parking inspectors started issuing the city's first parking tickets. An inspector photographs the violation and the offending car's license plate. Images and information are sent to the central parking office. A ticket is sent back to the inspector, who prints it on the spot. On Monday, "inspectors wrote out fines to hundreds of violators," reports TSN. Fines range from the hyrvnia equivalent of $10-20. By the end of this year, towing is to start.
Editor's Note: New Yorkers like to think parking tickets were invented in the congestion of post-war Manhattan. Actually, the first known parking penalties were put in place in Ninevah around 700 BC.  Restrictions pertained to a sacred processional way through the Assyrian capital. Archeologists translate the cuneiform No Parking signs to read: "Royal Road – Let No Man Decrease it." The penalty for parking a chariot on this road was death by impaling — outside one's home. Hmm. In front of the wife and kids, that seems a mite harsh…best Jim Brooke jbrooke@ubn.news