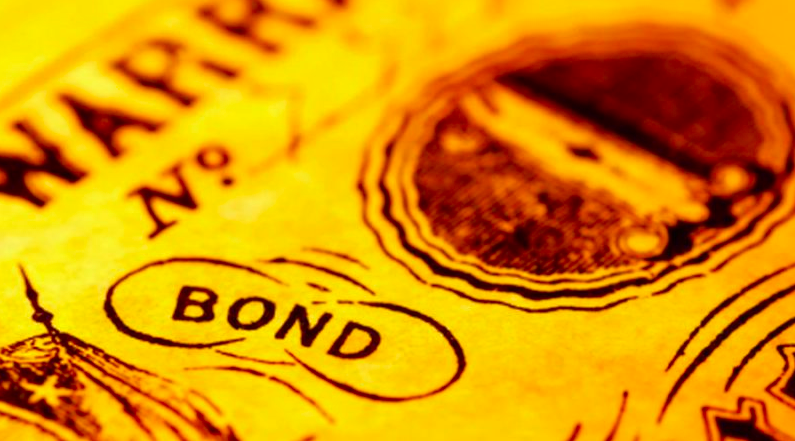 Four months after the start of the corona crisis, Ukraine returns today to the Eurobond market with an offer to place up to $750 million worth of 12-year Eurobonds. The money would go to repurchasing Eurobonds maturing in 2021 and 2022. Goldman Sachs International and J.P.Morgan are acting as dealer managers. The deal is to close on Monday.
With the bonds trading slightly above par, the government evidently hopes to save money with a low interest rate on the new bonds. Ukraine's 12-year bonds currently have yields of 7.25%, nearing the pre-crisis levels of February. Depending on market demand, the government is free to go higher — or lower — than $750 million.
Concorde Capital's Alexander Paraschiy writes: "Following the arrival of IMF and EU money, this is indeed a good time to offer new Eurobonds….The only explanation for such debt liability management is the government's possible attempt to reach a record-low interest rate on the new bonds. So we will look forward to seeing whether it will succeed in that."
Facing the weakest investor demand since late May, the Finance Ministry sold only $94 million worth of hryvnia bonds yesterday. Interest rates were little changed from last week's level and there was not enough demand to sell 9-month and 1-year bonds. For 2- and 3-year bonds, the weighted average rates were unchanged – 10.39% and 10.47% respectively.
The EU on Monday prolonged economic sanctions against Russia for six months for failing to comply with the 2015 Minsk peace accord with Ukraine. Sanctions include limits on Russian bank and company access to EU capital markets and outlaws financial assistance or brokering for Russian financial institutions.
The EU is closed to tourists from Ukraine, probably for the rest of this summer. With Ukraine's corona infection rate 3.5 times higher than the EU average of 16/100,000, Ukraine did not make the 'green' list of 15 countries that the EU accepts. Scheduled to be updated every two weeks, the 'red' list also includes the US, Brazil and Russia.
Ukrainian workers, students and diplomats will be allowed to enter the EU. The ban does   not apply to transit air passengers, traveling, for example, from the US to Ukraine via an EU airport. Rules do not apply to EU citizens and residents arriving from Ukraine, however place of residence will take precedence over nationality. Although countries can make their own decisions about opening their borders, all 27 EU nations, plus Switzerland, Iceland, Liechtenstein and Norway – are expected to comply.
Although new corona cases dipped over the weekend, a surge is expected in Odesa, Health Minister Maksym Stepanov predicted yesterday. Breaking out of quarantine, crowds of holiday revelers hit beaches, nightclubs and restaurants. "Not wearing masks, failing to observe social distancing and use hand sanitizers – all this leads to a spike in the COVID-19 incidence," he told reporters. Noting that the national infection rate has jumped from 37/100,000 two weeks ago to 51/100,000 today, he said: "We have such a crazy growth rate over the past two weeks."
"Poland Needs Migrant Workers. The Pandemic Has Kept Them Away," headlines a Foreign Policy article from Warsaw. "Poland has become the European Union's largest importer of foreign workers," writes Maria Wilczek. The 2 million Ukrainians who have worked in Poland since 2014 are credited with 13% of GDP growth. She cites a blueberry grower in Olchowiec who hires 800 workers every harvest season. In 2014, the workforce was 90% Polish. Last year, it was almost all Ukrainian.
To cope with the corona emergency, Poland is tailoring 2-week quarantine rules to allow farm workers to take free corona tests and then work immediately under isolated conditions. Polish farmers are employing African university students and unemployed Filipino restaurant workers. But, Wilczek writes, they prefer Ukrainians, partly for linguistic and cultural affinities, partly for experience with agricultural work.
Finland plans to bring almost 9,000 Ukrainian workers to collect harvests this year, Finnish Migration Service representative Tuuli Huchtilainen tells Russia's RIA Novosti. Last year, Ukrainians surpassed Estonians as Finland's largest nationality for seasonal labor. The average monthly salary for seasonal work in Finland is €1,300 a month, triple the level in Ukraine.
Betting that the EU will re-open to Ukrainian travelers, Wizz Air announced yesterday that it will launch five new routes between the EU and three Ukrainian cities. Starting Sept. 1, Wizz Air will fly three times a week from Lviv and Kyiv Sikorsky to Pardubice, a Czech city 120 km east of Prague. Starting March 29, Wizz Air will launch flights from Odesa to Bologna, Rome and Milan Malpensa. A Kyiv-Salzburg flight that was to start today has been postponed until July 15 due to Austria's extension of its ban on flights from Ukraine.
Kyiv Sikorsky, Ukraine's second busiest airport, is cutting its staff in half in order to stave off bankruptcy, announces Oleh Levchenko, CEO of Master Avia, the management company. Layoffs will total 1,000 people and will affect 8,000 people working at support businesses. "Bankruptcy of Kyiv Airport would have disastrous consequences for the international image, the aviation industry of Ukraine, the economy and the labor market as a whole," Levchenko writes on the airport's Facebook page. He complains of "the absence of any reaction and assistance from the government , the relevant ministry [Infrastructure], as well as the authorities of Kyiv."
"We predict a slow recovery in demand for air travel and expect a return to the pre-quarantine level in a few years," Levchenko writes. Last year, Kyiv Sikorsky handled 2.6 million passengers, 90% of them flying on Wizz Air. Until mid-March, when the coronavirus killed international travel, Wizz Air flew from Sikorsky to 28 EU cities.
On the Move:
Arub Banerji has been appointed World Bank country director for Belarus, Moldova and Ukraine. Previously, Banerji, an Indian national, was director for the European Union. Prior to joining the World Bank in 1998, Banerji taught at the Center for Development Economics at Williams College, Massachusetts. His predecessor in Kyiv, Satu Kahkonen, from Finland, is now country director for Indonesia and Timor-Leste.
From the Editor: Check out the new makeover of the Ukraine Business News site. It is faster, cleaner and more searchable. Follow the flags on the drop down window for: English, Ukrainian, Russian and German. Soon, we will post the main crypto currency rates,  currency rates, major stock indexes rates, and commodity prices. Circulation grows daily – relay the UBN to friends who follow Ukraine! With Best Regards Jim Brooke jbrooke@ubn.news