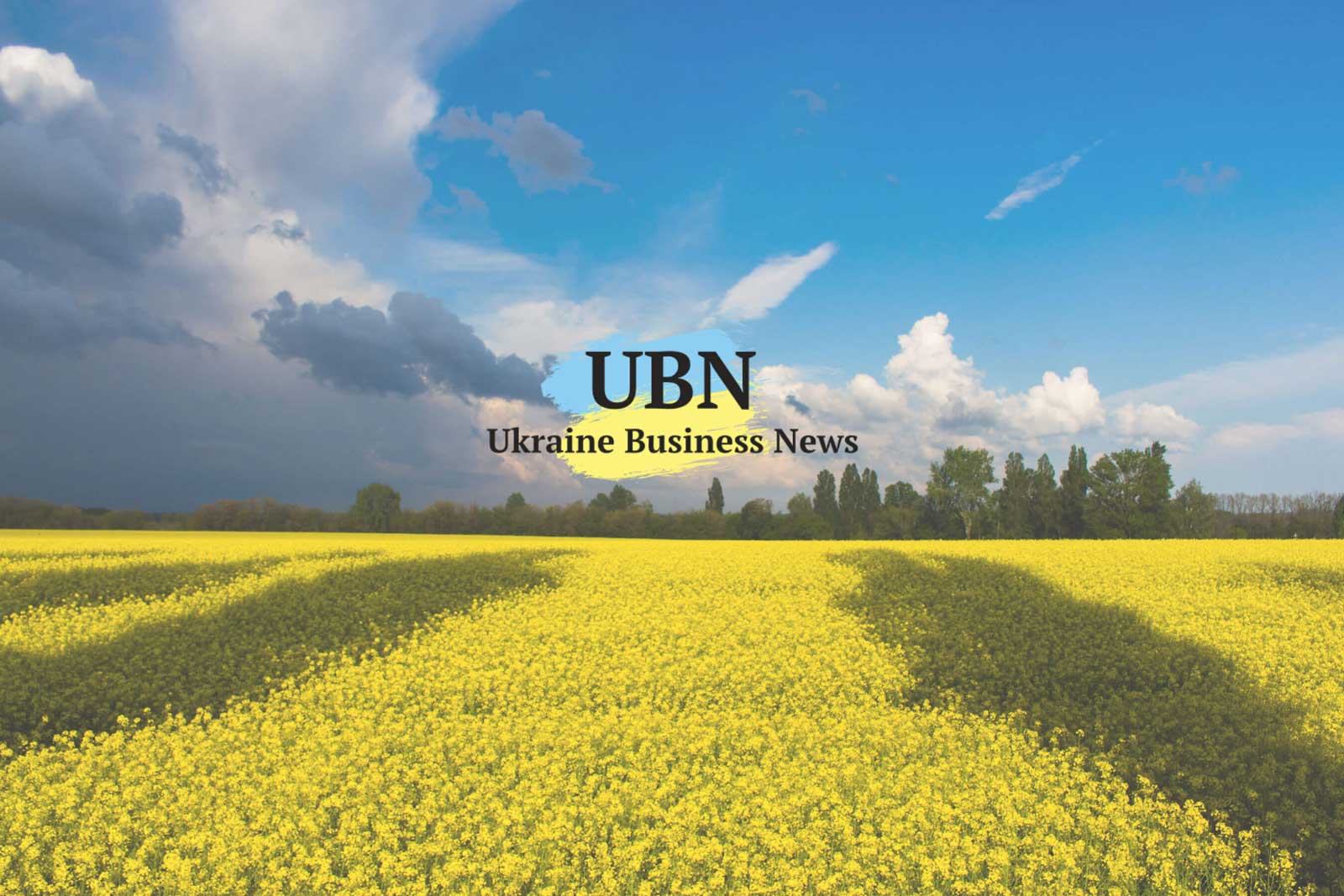 Wednesday, January 9
US Export-Import Bank Resumes Loans to Ukraine…Oil and Gas PSAs Will Be for 50 Years…Bloomberg: German Support for Nord Stream 2 Is 'Slipping'…US Fund Boosts Investment in Astarta…Cinema Chain to Open 40 Movie Houses Across Ukraine in 2019, Including Kyiv's TsUM
After a 5-year suspension, the US Export-Import Bank, the official export credit agency of the United States, has resumed loaning to Ukrainian borrowers to buy American goods, reports the U.S.-Ukraine Business Council. "This is great news for U.S. exporters of good and services and for business in Ukraine," said Morgan Williams, president of the Washington-based Council. Alex Gordin, Managing Director of Broad Street Capital Group, said the Bank's return sends "a terrific signal to U.S. companies seeking to supply the Ukrainian market with U.S. goods and services. It also sends an encouraging message to investors on the improving economic condition in Ukraine." US-Ukraine trade is believed to have grown by 30% in 2018.
This spring energy companies be able to bid on 50-year production sharing agreements to explore and produce oil and gas in 12 fields, largely in western and eastern Ukraine. The government's goal is to convert Ukraine from a nation that imports 40% of its gas needs to an energy exporter. During 5-year exploration phases, tenders stipulate minimum investments of $16-36 million. After recovery of exploration costs, the state expects to receive at least 11% of oil and gas. In anticipation of these production sharing agreements, several Ukraine energy funds were set up last year, notably a $250 million fund by SigmaBleyzer, the Houston-based investment company. Energy and Coal Industry Minister Igor Nasalik has estimated the 12 'PSA's' could draw $2 billion in investment.
In Ukraine's largest new PSA in more than five years, the official Uryadovy Courier has published governmental approval of the transfer of 90% of rights and obligations of the old Royal Dutch Shell gas concession in Kharkiv and Donetsk regions to Yuzgaz BV, a Ukrainian-controlled Dutch company. Yuzgaz has contracted Slovakia's NAFTA to develop the Yuzivska field, where work was frozen in 2014 in face of the military threat from Russia. A Yuzgaz official says he believes that restarting the project in 2019 will encourage foreign companies to invest in Ukraine oil and gas.
Support in German Chancellor Angela Merkel's coalition for Nord Stream 2 gas pipeline is "slipping," Bloomberg reports from Berlin. Citing "growing skepticism among German officials," the report says: "The shift could translate into pressure on Merkel's government to back down on the controversial pipeline and possibly delay its implementation." Nils Schmid, the Social Democratic party's point man for foreign policy, says the pipeline should not advance until Russia and Ukraine reach a gas transit accord. Contributing to 'critical' debate in Germany was Russia's attack six weeks ago on three Ukrainian Navy ships near the Kerch Strait.
Heard from a New York-based trader about prices of Ukraine government debt: "Ukraine is getting whacked as tensions in the East have increased since New Year."
US-based Kopernik Global Investors LLC has raised its holdings in Astarta agricultural and industrial holding, crossing the 5% threshold of voting rights, according to an Astarta report to the Warsaw Stock Exchange. Kopernik now owns 1.25 million shares of the Ukrainian agro business, or $7.8 million. On the company website, Kopernik CEO David B. Iben describes his team as "independent thinkers" who practice analysis-based investment.
Starting Feb. 7, post offices as well as bank ATMs will be authorized to dispense dollars and euros, according to liberalized foreign currency rules posted on the website of the National Bank of Ukraine. Drawn up by central bank and IMF experts, the new regime liberalizes or abolishes 20 controls. Individual licenses for currency transactions will be canceled, banks will be allowed to sell customers government securities in foreign currencies, and individuals will be allowed to withdraw from ATMs up to UAH 150,000 – currently $5,357 – in dollars or euros. The phase in period is from Feb. 7 to Aug. 7.
With the next IMF review due May 15, three weeks after the expected second round of the presidential election, a new IMF report warns politicians of the economic dangers of 'populism.' Passing marks on that review would bring Ukraine $1.3 billion in IMF loans. Yulia Tymoshenko, the top candidate in opinion polls leading up to the March 31 vote, promises voters she would break with the IMF program and end the independence of the central bank.
In 2019, a year with presidential and parliamentary elections, almost $2 billion will be spent on repairing roads, Prime Minister Groysman promises. Separately, the government plans this year to match last year's 22% increase in revenues to local budgets.  
Looking at Ukraine's economy, the IMF warns in the summary of a 111-page country report issued Tuesday: "Investments, especially foreign direct investment, are being held back by a difficult business climate, while a large number of workers are looking for employment opportunities abroad, since economic growth is too low for income to noticeably narrow the gap compared to other countries in the region."
Reflecting Ukraine's conservative fiscal management, the 2018 budget deficit fell last year to 1.7% of GDP, calculates Dragon Capital. The 2018 target was 2.3%. In 2017, the deficit was 2.4%.
A Polish company, Feerum S.A., is building €50 million worth of grain elevators this year for Epicenter K, the Ukrainian agricultural company. Scheduled for commissioning in September, the elevators will have a total capacity of 725,000 tons, enough to handle most production from the company's 110,000 hectares. According to Epicenter, construction is 85% covered by a supplier loan from Feerum, which is based in western Poland.
Multiplex-Holding plans to open 40 movie theaters across Ukraine this year, expanding its chain by 30%, Volodymyr Trofymenko, co-owner of Multiplex cinema chain, tells Interfax-Ukraine. With 129 movie theaters now, Multiplex has 35% of Ukraine's film screening market. Returning movies to central Kyiv, Multiplex plans to open a 'premium' cinema in Kreschatyk's TsUM store. Vitaliy Pysarenko, Multiplex CEO, writes on Facebook: "Wait for the most central and coolest cinema of the country next summer."
To diversify tourist destinations, Turkish Airlines launches on April 6 direct regular flights from Kyiv Boryspil to Bodrum, the Aegean resort city. Currently, Azur, UIA, and Windrose offer seasonal charters to Bodrum. Last October, Andrei Sibiga, Ukraine's ambassador, announced direct flights would start this year between Ukraine and four Turkish cities: Bodrum, Bursa, Dalaman and Izmir.
Uruguay and Ukraine have agreed to move to a 90-day visa free regime, thus making most of South America visa free for Ukrainians. The holdouts are the northern tier countries: Colombia, Venezuela, Guyana and Suriname. Bolivia issues visas on arrival to Ukrainians. Today, Ukrainians have visa-free access to 128 countries, two thirds of the 193 member states of the UN. Russians have access to 119 countries, according to a worldwide survey maintained by Henley & Partners, a London-based citizenship advisory company.
For comments and story tips, Brooke is reachable at: jbrooke@ubn.news