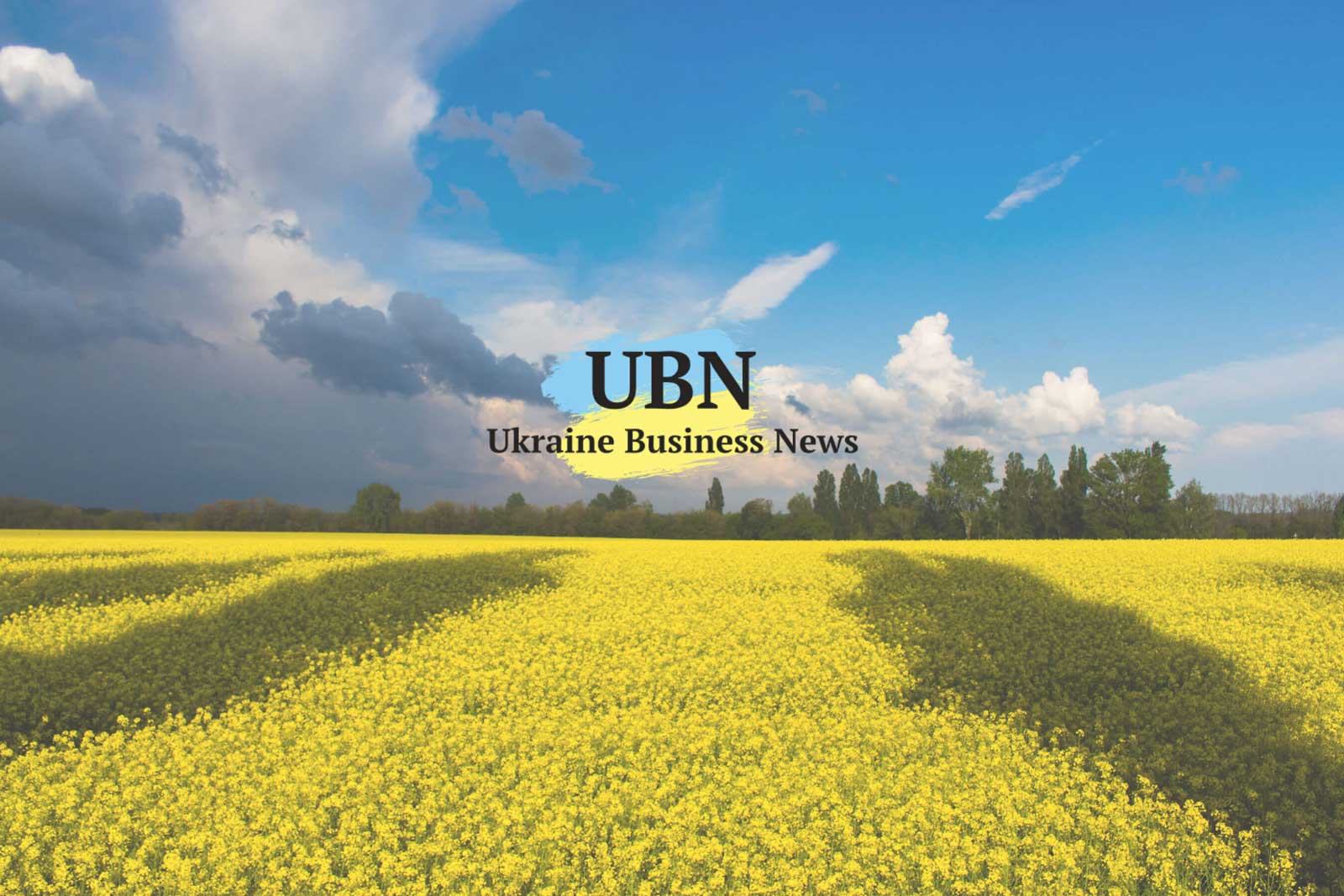 Norway's NBT plans to start building this year a $1.1 billion, 742 MW wind power plant on Zaporizhia's Azov coast, according to an agreement signed Monday in Oslo with Ukraine partners Andriy Zhovner and Yuriy Kizilov. If financing comes as planned, the project should be fully operational in 2022. Located in the Yakymivka district, the plant is to be 100 km east of a separate NBT wind power project: a $460 million, 250 MW plant on the north shore of Kherson's Lake Sivash. That project is to be completed next year.
Norwegian wind and solar projects in Ukraine add up to $1.5 billion in coming years, Prime Minister Groysman said Monday at the Norwegian-Ukrainian Business Forum in Oslo. By contrast, bilateral trade last year was $255 million, an 8% increase over 2017.
Farming, IT, engineering, infrastructure and logistics, and tourism are the five economic sectors where Ukraine can lead in the 2020s, President Poroshenko said Tuesday, announcing his bid for a second 5-year term. Advocating a "free market economy," he said: "Responsible economic strategy dictates us the need to clearly define priorities and focus on those sectors of the economy where we can take leadership positions." For IT, he called for more R & D. For agriculture, he called for more investment in "processed products" for export.
For tourism, he hailed the recent surge in direct flights from the EU to Ukraine. He said decentralization provides local mayors with the money to improve roads, unlocking "sea, mountains, and unique historical sights" to visitors. He said:" Tourism is a colossal market for small and medium businesses."
On the macro side, he noted 12 successive quarters of economic growth, saying: "Statistical data, although not in line with the mood and feeling of people, convincingly testify: the worst thing behind us." Sketching out a social aspect to a second term, he said: "Poverty is our enemy, perhaps even no less than the aggressor country of the Russian Federation."
Staking a firm pro-Western stance, Poroshenko said his second term would be capped in 2024 with a formal petition to join the EU. Addressing thousands of supporters, he asked "voters for a mandate to ensure the irreversibility of the country's European and Euro-Atlantic integration and our independence."
In the latest investment in Mariupol, Ukraine's Azov seaport besieged by Russia, France agreed Tuesday to provide €64 million in concessionary loans to provide drinking water to the city of 500,000. The city population has grown with the migration of Ukrainians who do not want to live in the Russia-controlled zone, 20 km to the east. The EBRD is loaning the city €20 million to rebuild the city's trolley bus system. With Russian forces restricting ship traffic to Mariupol port, Prime Minister Groysman seeks EU aid to complement $35 million the government is spending on upgrading road and rail lines out of Mariupol. On Tuesday, Mariupol hosted the foreign ministers of Denmark and the Czech Republic and representatives of the EU and of the European Investment Bank.
With US sanctions hanging over the Nord Stream 2 gas pipeline, talks continue to attract €6 billion, or 63% of the total project cost, according to Russian news reports citing Paul Corcoran, financial director of Nord Stream 2 AG. Speaking Monday at the European Gas Conference in Vienna, Corcoran said 500 km of the 1,222 km – or 41% — of Russia-Germany Baltic gas line has been laid. Corcoran asserted that construction is on schedule for completion by the end of this year, TASS reports.
Ukraine has 110 R & D centers, 4,000 IT companies and 184,700 software designers, according to an X-ray of the fast growing IT industry, prepared by App Annie, a multinational data research company. Already 20% of world companies working on software development for mobile platforms have offices in Ukraine, according to the overview presented by Kyiv's UNIT.City innovation park and Western NIS Enterprise Fund. "Every fifth Fortune 500 company uses Ukrainian IT services," said Max Yakover, UNIT.City CEO. Of the R & D offices, 45% are American companies, followed by EU and Israeli companies. Western NIS CEO Jaroslawa Z. Johnson said: "The technology sector is of strategic importance for the Ukrainian economy and can change how Ukraine is perceived in the world during the digital transformation."
Backed by a Kyiv R& D center, Israel's Verbit has raised $34 million in two rounds. Dedicated to creating transcriptions and subtitles, Verbit's two-year-old Kyiv center is staffed by machine learning professionals who work on automatic speech recognition technology.
For TransferGo, a London-based money transfer company, Ukraine was its fastest growing market last year. After launching service for Ukraine in 2017, the company recorded 350,000 Ukraine transactions for €70 million, an average of €200 per remittance. Today, the service is used by 110,000 Ukrainians, or 12% of the company's global customer base. Investing in the Ukraine market, TransferGo temporarily suspended commissions for Ukraine transfers last summer and then launched a mobile app in Ukrainian.
France's largest container shipping company, CMA CGM Group, plans to invest €20 million to double the container handling capacity of Odesa's Brooklyn-Kiev Port. In a five-year project, capacity would grow to 500,000 standard 20-foot containers a year – the equivalent of 60% of all containers handled by Ukraine's Black Sea ports last year. The Center for Transportation Strategies quotes Jan Odin, a financial director for CMA CGM, saying: "Our company believes in the future of Ukraine. We are interested in increasing the freight traffic through the terminal in the port of Odesa and have the intention to invest in this."
Starch from Ukraine's massive corn and wheat harvests may soon have a new use: shopping bags. More than 50 Rada members are sponsoring a bill to restrict plastic bags. Under the bill, starting Jan. 1, 2021, stores could no longer give out plastic shopping bags for free and stores could no longer distribute 'thick' plastic bag. ReThink, a Ukrainian NGO, says: "The production of starch packages is possible on the existing equipment of Ukrainian bag manufacturers…given the potential of Ukraine as an agrarian country, we can become the leading producer of biodegradable starch bags in the world."
New hotels will have to provide internet in each room, according to design rules to be promulgated by Ukraine's Regional Development Ministry. Deputy Minister Lev Partshaladze writes on Facebook: "Life without the Internet in the 21st century is impossible…therefore, the hotels also need Internet access."
For comments and story tips, Brooke is reachable at: jbrooke@ubn.news