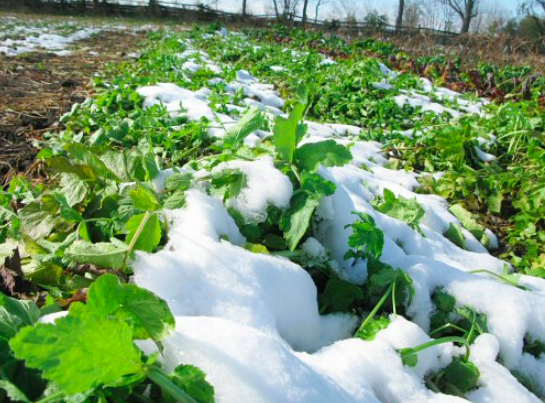 Wednesday, January 29
Climate Change Coddles Ukraine...Debt to GDP Drops...Foreign Demand Strong for 7-Year Hrvynia Bonds...The Duties of an 'Investment Nanny'...Real Wages up 11.3%...Nova Posta Aims to Repeat 22% Growth...This Spring: Détente in the Donbas?
Ukraine's mild winter allowed the country to cut gas consumption by 9% y-o-y in 2019, to 30.5 billion cubic meters reports the State Statistics Service. December's balmy temperatures depressed consumption by 19% y-o-y, to just 3.9 bcm.

Partly due to last year's 14.4% strengthening of the hryvnia, the ratio of state debt to GDP at the end of December dropped to 50%, down from 61% at the start of 2019. In hryvnia, the total national debt decreased by 7.8%, to slightly less than 2 trillion hryvnia. In dollars, the debt grew by 7.7%, to $84.4 billion, reports the Finance Ministry.
"Remarkable reduction – given the ratio was over 90% in 2015 at the time of the debt restructuring," Timothy Ash writes from London. Referring to the GDP-linked warrants, he writes: "We can argue about whether warrants were the right way to go about the debt restructuring, but in the end the decision to be generous to bondholders, to deliver a speedy restructuring, and allow Ukraine to move on, was the right decision with hindsight."
Ukraine should receive €500 million of macro-financial aid from the EU by the end of March, Valdis Dombrovskis, executive vice president of the European Commission, said Tuesday at a press briefing in Brussels with Prime Minister Honcharuk. "We at the European Commission have already begun an internal procedure in order to prepare the allocation of funds," he said. "This will be possible in the first quarter of this year." He added that release of the money is contingent on compliance with the IMF program for Ukraine.
With demand running at double supply, the Finance Ministry pushed most yields on its hryvnia bonds below 10% at its weekly Tuesday auction. Of the $255 million in hryvnia equivalent raised, the lion's share – 59% — went for a novelty: 7-year bonds. Investors, largely foreigners, bought the equivalent of $150 million, with a weighted average yield of 9.79%. For other securities, yields were: three-month -10.15%; one-year – 9.91%; and two-year – 9.86%. The Ministry's Facebook page features one-year graphs, showing yields dropping like double diamond ski tracks.
How will Ukraine's new 'investment nannies' work? Katya Gorchinskaya asks in an article in Forbes. "The investment nannies' job will be to cast Mary Poppins-style magic every time their protegee needs a problem solved," she writes. In reality, foreigners investing more than $100 million will sign a special agreement with the Cabinet of Ministers, and a memorandum with UkraineInvest. This government agency will provide the empowered troubleshooter.
This agreement "will lay out the benefits, conditions and obligations of the government and the investor," says Economy Minister Tymofiy Milovanov. "For example, if needed, the government can build a railway station or guarantee connection to the energy infrastructure." To bypass Ukraine's courts, an international court of arbitration will be set up in Ukraine by this fall, says Yulia Kovaliv, deputy head of the president's office. To meet a goal of selling 500 state companies this year, the government also will offer 5-year profit tax holidays and accelerated depreciation, to 2-5 years.
Real, inflation adjusted wages rose by 11.3% last year, according to the State Statistics Service. In nominal terms, average monthly wages were up 16% y-o-y, to UAH 12,264, or $496. The biggest increase average nominal wages were in: Mykolaiv – 26%; Rivne – 21%; Khmelnitsky – 21%; Kyiv and Dnipropetrovsk – by 19%; Zaporizhia, Lugansk, Donetsk and Volyn – by 17%; Ternopil, Odesa and Cherkasy – by 16%.
At Ukrposhta, one of Ukraine's largest employers, the average monthly salary is UAH 6,400, or $259. Ihor Smiliansky, CEO of the state postal service, says the average salary has almost doubled since he took the post almost four years ago.
Nova Poshta, the private delivery service, plans to expand package deliveries by 18-25% this year, Alexander Bulba, company director, tells reporters. Last year, business grew by 22%, to 212 million packages. With 98% percent of deliveries domestic, Nova Posta wants to expand its international service by 30% this year, to 4.4 million. China accounts for 68% of its international business. After doubling branches to 6,000 last year, Nova Posta plans to add 1,200 new offices and pick up lockers this year.
For the first time, Russia says it will complete the Nord Stream 2 gas pipeline without the help of foreign companies. "The Nord Stream 2 project, which is already 94 per cent complete, will be finished by the Russian side," Gazprom's deputy head Elena Burmistrova said Tuesday at the European Gas Conference Vienna. It is unclear how Russia will build the last 6% of the pipeline that runs from Russia to Germany. The Financial Times reports: "Russian officials' estimates for Nord Stream 2 completion now vary from the end of 2020 to early 2021."
A Donbas détente may follow President Putin's recent change in point man for Ukraine, write several commentators. "Putin has replaced his chief troublemaker Vladislav Surkov as Ukraine policy curator with trusted problem solver Dmitry Kozak," Anders Aslund writes in an Atlantic Council piece: "Is Putin Preparing a New Ukraine Strategy?" Noting that Ukraine-born Kozak often focuses on economics, Aslund writes: "Kozak's appointment appears to indicate a coming change in Kremlin policy towards Ukraine." Previously, Kozak was responsible for Russia's economic support for Donbas. He  oversaw the Russia-Ukraine prisoner swap and last month's natural gas negotiations with Ukraine.
"Economy-oriented Kozak replaces Surkov as Kremlin overseer of Donbas," writes Concorde Capital's Zenon Zawada. "Kozak differs from Surkov in that he views events in Donbas from a mostly economic viewpoint and is seeking to reboot the Russian economy with the removal of sanctions," says Aleksey Chesnakov, director of Moscow's Center of Political Situations. Zawada concludes: "Putin's decision to promote Kozak on Jan. 24 indicates to us that Putin won't be attempting any radical measures in Belarus or Ukraine before the end of his presidency, such as expanded military aggression."
Ukraine and Israel can double bilateral trade to $2 billion, President Zelenskiy said on his recent trip to Israel. Last August, Zelenskiy signed a free trade agreement between the two countries. Because of Israel's political paralysis, Israel's Knesset, has not ratified the free trade agreement. On March 2, Israel is to have the third parliamentary election in one year.
From the Editor: Fresh out of Zurich, I receive by email today the latest German language weekly translation of the Ukraine Business News. Thanks to Sven Henniger and his colleagues at Henniger Winkelmann Consulting in Vienna for preparing the Ukraine-Wirtschaftnachrichten! Best Regards, Jim Brooke jbrooke@ubn.news