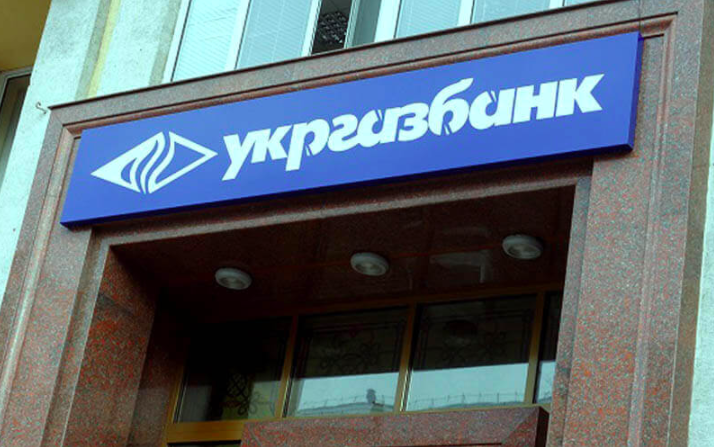 In a symbolic step toward privatizing Ukraine's state-dominated banking sector, the World Bank's International Finance Corporation is extending a €30 million euro loan to state-owned Ukrgasbank, which can be converted into the bank's equity shares. Ukrgasbank is one of four state-controlled banks, a group that has 60% market share in Ukraine. Last September, Ukraine's government approved a goal of cutting this market share to 25% in 2025. Andrii Kravets, Chairman of Ukrgasbank's Board said: "This step comes as a key milestone in privatising Ukrgasbank and curtailing the government's share of the banking sector."
"Ukrgasbank will be Ukraine's first state-owned bank to go private," the National Bank of Ukraine said in a press release. "The new €30mn loan lays the groundwork for the bank's transformation." Kyrylo Shevchenko, the current Central Bank
Governor, ran the bank for a decade after its nationalization, building it into Ukraine's fourth biggest bank, with $5.5 billion assets. "Over the past 10 years, Ukrgasbank has gone from a bank that was saved from bankruptcy in 2009 to an attractive asset for international investors," Shevchenko said at Monday's loan signing ceremony. "This partnership between the state and the International Finance Corporation will give customers access to cheaper resources from international capital markets."
Concorde Capital's Alexander Paraschiy writes: "Taking into account that Ukrgazbank was best-prepared for an international financial institution entering into its equity, and that the negotiation process with IFC took more than three years and ended up in just a loan, we can conclude that the timing of a privatization, or an IFI entering into another state bank, will be quite long."
The IMF has raised its world GDP growth forecast to 5.5% for this year, according to its World Economic Outlook Update released yesterday. Growth is predicated on aggressive and successful global vaccination campaigns against coronavirus. Emerging market economies will rebound by 6.3% this year, the IMF predicts. Other IMF GDP growth forecasts are: India – 11.5%; China – 8.1%; Spain – 5.9%; France 5.5%; US – 5.1%; UK – 4.5%; Eurozone – 4.2%; Brazil – 3.6%; Germany – 3.5%, Japan – 3.1%; Italy, Russia and Ukraine – 3%.
Ukraine wants to extend its $5.2 billion IMF loan program by another six months, to June 2022, reports LB.ua. Approved last June, the program was designed to release the money in five tranches through the end of this year. However, after an initial release of $2.1 billion, the program stalled due to the IMF's perception that the Zelenskiy Administration strayed from the free market guidelines.
Concorde Capital's Alexander Paraschiy wrote: "The Fund will demand the full restoration of the recently damaged anti-corruption infrastructure. Therefore, the lb.ua allegations are in line with our assessment that the probability of Ukraine of securing next IMF tranche in 1Q21 is below 50%. A likely delay of the next tranche is not a big risk for Ukraine's public finances as soon as there is still a high chance for renewed cooperation with the IMF in 1H21."
The Finance Ministry lowered yields on three of four-hryvnia Government Bonds it offered at auction yesterday, the Ministry reported on Facebook. By squeezing the supply of 6-month bonds, it lowered the average yield by 87 basis points to 9.86%. For 1.5-year bonds, the yield dropped seven basis points to 11.68%, and for 2-year bonds, the yield dropped 13 basis points, to 11.81%. For 3-year bond, the yield was unchanged at 12.15%. The Ministry auctioned the equivalent of $268 million, about 60% the volume of the prior week, according to the Ministry's website.
The Finance Ministry sold last year the equivalent of $13.6 billion worth of bonds, reports the Ministry. About one third of the bonds were in foreign currency — $3.8 billion and €800 million. State banks led the list of top purchasers: Privatbank, Ukrgasbank, Oschadbank, OTP Bank, Ukreximbank, Citibank and Raiffeisen Bank Aval. Top dealers in the secondary market were: Citibank, OTP Bank, Ukrgasbank, FUIB, Raiffeisen Bank Aval, Alfa-Bank, Kredobank and Oschadbank. At the end of December, Ukrainian banks held 52% of the bonds, the central bank held 32.5% and foreigners held 8.5%.
With Argentina and Russia moving next month to curb corn exports, Ukraine is meeting domestic consumers half way, imposing an export quota of 24 million tons, 8% higher than what pig and poultry producers wanted. High world corn prices are pushing producing countries to make they keep enough at home for domestic needs. Halfway through the marketing year, Ukraine has exported about half of its new quota for corn, its largest export crop, reports the Economic Development, Trade and Agriculture Ministry.
Ukraine's food exports to the EU slipped by 11% last year, to €6.5 billion, the Ukrainian Agribusiness Club reports on Facebook. Ukraine was tied with China as the third largest source of imported food for the EU. In terms of market share, the ranking was: Brazil – 9%; US – 8%; and China and Ukraine – 5%. Last year, Ukraine fully used its quotas for duty-free export to the EU for 11 product foods: honey, sugar, cereals and flour, starch, processed tomatoes, grape and apple juices, eggs, corn, poultry, and processed cereal products.
Poland, Slovakia and Hungary recruit heavily for Ukrzaliznytsia's railway workers, leading to a growing labor shortage here, reports the Center for Transportation Strategies. "There are a huge number of job advertisements for railway workers in European countries, most of all in neighboring Poland, reports the story headlined: "How Ukrainian Railway Workers Leave the Country." "The average age of people who quit and went to work abroad is 25-45 years," a UZ union representative tells reporter Alina Kostyuchenko. Every year, about 5% of UZ's 260,000 workers leave UZ before retirement.
"Dmitri lokfuhrer," or Dmitri, the locomotive engineer, is the poster boy for Deutsche Bahn's new Ukrainian language recruiting advertisement for Ukrainian train drivers. Featuring a video of Dmitri driving a late model DB passenger train, the announcement offers: assistance with relocation to Germany, up to 1 year training in Berlin or Leipzig, a compensation package, and an open-ended full-time employment contract with Deutsche Bahn. Requirements are higher education and B1, or intermediate, spoken German. Train engineer salaries in Germany are €3,500 a month, or five times the level in Ukraine.
Editor's Note: As Ukraine emerges from its one-month lockdown-holiday break, business is starting up again. Deals are being forged through Zoom calls. Restaurants are filling up. At the Ukraine Business News, our barometer is a steady increase in signups through the website — https://ubn.news/. In the last week, we have had meetings with supporters to work out the addition in February of two additional languages to our existing group on the site: English, Ukrainian, Russian, German, French, Spanish and Polish. Stay tuned. Meanwhile, tell your friends and business partners to sign up for the weekday morning English language email – With Best Regards Jim Brooke