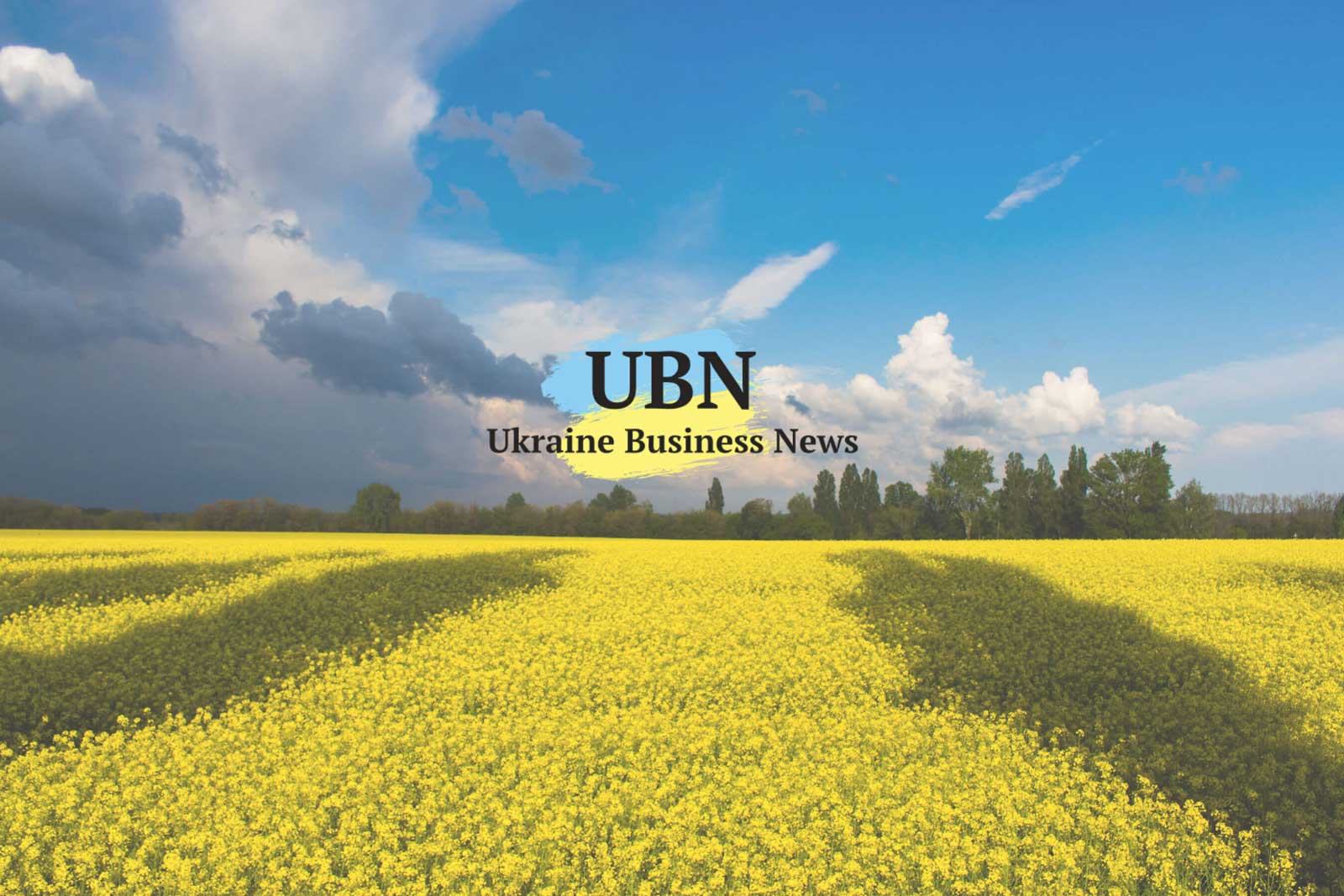 Grain exports could rise by 20% for the marketing year, which ends June 30. There were up 9% for the first half of the marketing year, compared to same period in 2017. They While Corn shipments are up 64%, while wheat shipments are down 9%, compared to the same July-December period in 2017, according to Food Safety and Consumer Protection Service. Underscoring Ukraine's role as a world food power, grain exports are to hit 47 million tons by the end of the marketing year, predicts the Agrarian Policy and Food Ministry.
Although Ukraine attracted about $836 million in foreign agricultural investment last year, the real growth driver was Ukrainian investment, Maxim Martynyuk, acting Minister of Agrarian Policy and Food writes in the Mirror of the Week. Referring to Ukraine's bumper grain crop of 70 million tons last year, he says this harvest is worth $15 billion, or 12% of the nation's GDP or almost 80% of the nation's foreign exchange reserves. Asserting that food accounts for 40% of Ukraine's exports, he says: "This is the stability of the national currency."
To turn around a shrinking cow herd, Ukraine gave farmers $3.7 million in subsidies last year to maintain 176,765 calves, Martynyuk writes. But, he adds, farmers failed to use all credits available, partly because many prefer to keep their bookkeeping 'in the black.' This reluctance to take farms 'out of the shadows' also hinders farmers' abilities to get loans from banks.
Electronic auctions of leases of 179 lots of state-owned farm land have raised $521,000, double the expected amount. The government calculates local revenues could increase by $1 billion through expansion of what is now a pilot auction system. Ukrinform reports the system runs on "state-of-the-art Blockchain technology, which eliminates any manipulations and corruption risks." Another 8,000 lots with a total area of ​​150,000 hectares are ready for sale. Martynyuk writes: "The first results of electronic trading fully justified the efforts made: yearly rental rates soared up to 70%."
Through Dec. 1, Ukrainian banks made $715 million in profits – 11 times more than in the same period of last year, Kateryna Rozhkova, first deputy governor of the National Bank of Ukraine, reports on Facebook. "Of course, the year is not over yet," she wrote, awaiting full year numbers. But, she said, "the banking sector is gradually, but surely recovering."
The central bank has posted a schedule of inspections of 51 banks in 2019. In addition, the bank plans to carry out unscheduled inspections. In 2018, the National Bank of Ukraine carried out 25 planned and 21 unscheduled bank inspections. Since 2014, the bank has closed about half of Ukraine's banks, leaving the country today with 90 banks, still a high number for Ukraine's $126 billion economy.
Moody's raised the ratings of seven Ukrainian banks by one notch, generally to Caa1, Moody's new rating for Ukraine.  Upgrades were given to three state-owned banks — PrivatBank, Oschadbank, Ukreximbank — and to four commercial banks — Pivdenny, Prominvest, Raiffeisen Bank Aval, and Sberbank Ukraine. In addition, Moody's upgraded the corporate ratings of Ferrexpo, Metinvest and MHP, from Caa1 to B3.
"Regional airports are taking off," Alexander Kunitsky writes in UNIAN in an overview of Ukraine's ongoing aviation boom. Idled after the collapse of the Soviet Union, Ukraine's regional airports once again see jets — this time Airbuses and Boeings. Of the 51 airports that operated in Soviet Ukraine, 12 now are active. The government's goal is quadruple that number – to 50 in 2030. This would be two airports for each of Ukraine's 24 regions.
Beyond the big five – Kyiv's two airports, Lviv, Kharkiv and Odesa — here are the rising regional airports to watch:
Pridniprovye — $7 million is budgeted to start construction of Ukraine's  first new airport since independence,

on the border of Zaporizhia and Dnipropetrovsk regions.

Zaporizhia, Ukraine's main international airport for the southeast, is not giving up.

After recording about 400,000 passengers in 2018, Zaporizhia, Ukraine's seventh busiest airport, inaugurates a new terminal this year. Served by 11 airlines, Zaporizhia offers scheduled service to: Istanbul's two airports, Kyiv's two airports, Minsk-Chopin, Tel Aviv and Warsaw. It also offers charters to Bulgaria, Egypt, Georgia, Montenegro, Spain, and Turkish resorts.

Poltava completes repairs this year on its terminal, taxiways and runway

. With the upgrades, air service is expected to expand beyond a lone Yanair charter flight to Antalya, Turkey. The airport is located in the center of a triangle created by the airports of Dnipropetrovsk, Kharkiv, and Kyiv Boryspil.

Zhytomyr has a brand new terminal, aircraft hangars and fire service.

Currently, the maintenance hub for Yanair's fleet of four Airbus and five Boeings, Zhytomyr is to gain international status this year

.

City Mayor Sergey Sukhomlin tells UNIAN that its passenger catchment area for charter flights should reach into southern Belarus, where Pinsk and Mazyr do not have airports.

Vinnytsia handled over 60,000 passengers in 2018, joining the ranks of Ukraine's 10 busiest airports.

Last March, UIA started a daily, early morning hop to Kyiv Boryspil. Flying 55 minutes in a 50-seat Embraer commuter jet, passengers skip the 4-hour, 300  km drive to UIA's air hub. In addition to charter flights to Egypt, Montenegro, and Turkey, Vinnytia has charter flights every September from Israel for Orthodox Jews celebrating Rosh Hashana at Uman, the pilgrimage city a 2.5 hour drive to the east. Helping the airport's fortunes, Vinnytsia is the political base of President Poroshenko and Prime Minister Groysman.

Mykolaiv emerged last week from repairs to welcome its first scheduled flights in years

: DreamWind Airlines started flying a twice a week Boeing flight to Kyiv. This winter, the airline starts a weekly charter to Egypt's resort Sharm el-Sheikh. Yanair already flies charters from Mykolaiv to Antalya. Located a two-hour drive east of Odesa, Mykolaiv Airport seeks to cash in on Ukraine's growing, post-Crimea tourism to mainland Black Sea resorts.

Kherson Airport is to become Ryanair's destination this year for southern Ukraine,

Infrastructure Ministry officials say. Already handling 100,000 passengers a year, Kherson has direct flights to Istanbul's new airport, Kyiv Boryspil and Lublin, Poland. Mainland Ukraine's closest airport to Crimea, Kherson hopes to win passengers from the Russian-occupied peninsula, where sanctions restrict flights to Russian cities.

Uzhgorod, Ukraine's westernmost airport

, is to receive scheduled flights again this summer, ending a three-year break. In November, the European Aviation Safety Agency certified the airport, which requires airplanes to take off and land in Slovak airspace. Without a 90-minute flight to Kyiv, Uzhgorod remains Ukraine's Amazon, cut off from the national capital by 10 hours by car, or 12-14 hours by train.
For comments and story tips, Brooke is reachable at: jbrooke@ubn.news