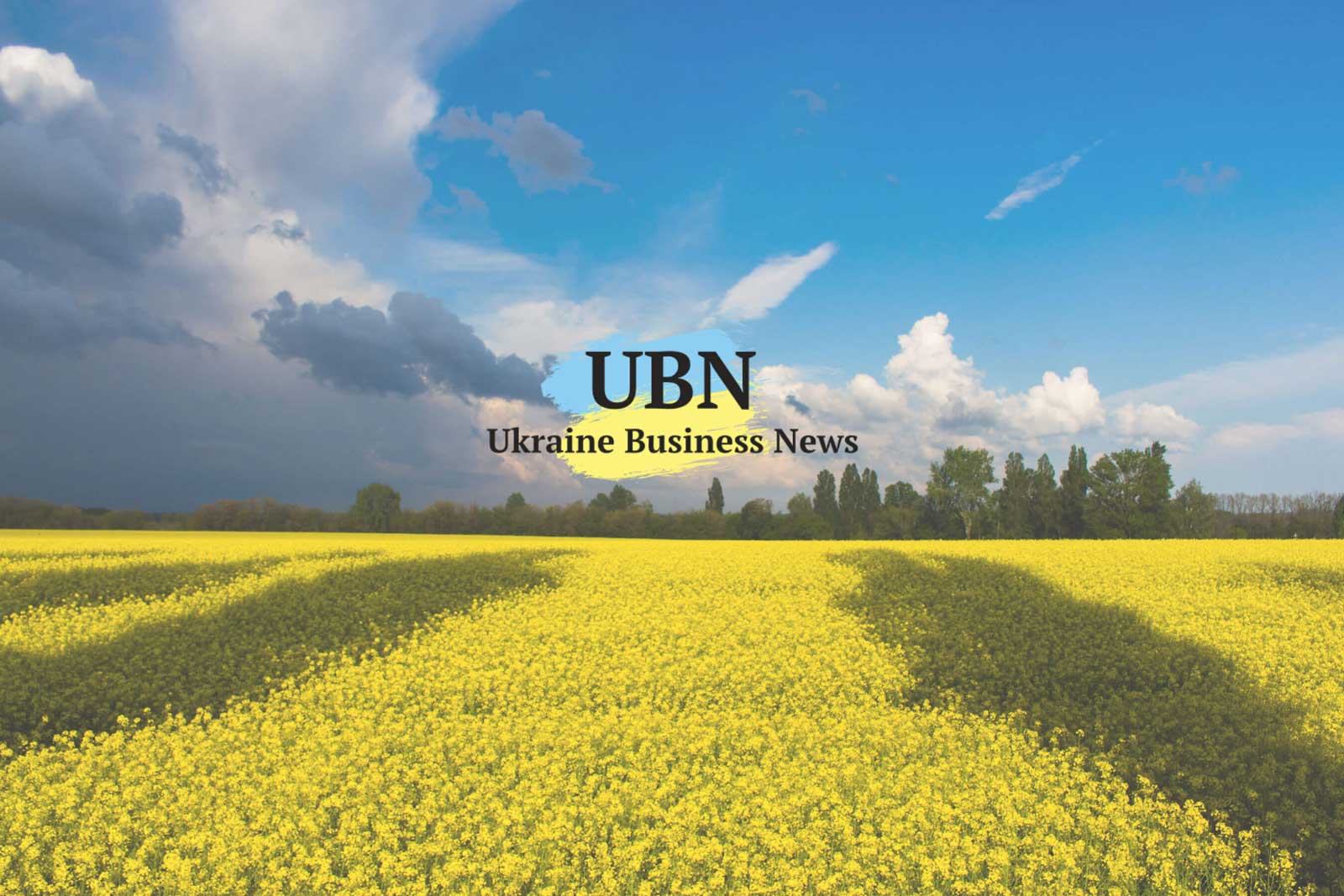 Wednesday, January 16
Arcelor Plans to Invest $450 Million in Ukraine Steel This Year…Ukraine's Itaipu Needs $1 Billion…Electricity Sales Earnings up 41%...Antonov Plans to Resume Building World's Largest Military Cargo Jet…UIA Passenger Count up 15%...Chinese Co. Designs New Minsk Airport Terminal
ArcelorMittal Kryvyi Rih, Ukraine's largest steel company and largest private company by revenue, plans to increase its capital investments this year by 30%, to over $450 million, reports the Dnirpopetrovsk-based company. Next month, it plans to hot test one of its big 2018 investments: two new continuous casting machines worth about $144 million.
President Poroshenko says GDP growth hit 3.4% in 2018. This would be Ukraine's highest growth rate in seven years, he told a business meeting in Volyn on Tuesday.
At least $1 billion in investment is needed to complete Ukraine's equivalent of Brazil's Itaipu Dam, Igor Sirota, director general of Ukrhydroenerho, tells Ukrinform. At buildout, Dniester Pumped Storage Power Station, in Chernivtsi, will have the installed capacity of 2,268 MW – the largest hydro project in Europe. By the middle of 2020, the fourth turbine – of seven – is to be commissioned. Through 2026, the state company needs $2.7 billion to complete its projects. "We do not have such funds," he says. "That is why we need to find other sources of financing."
Ukrhydroenerho, the company that administers the nation's largest power plants, produced 10.5% of the nation's electricity in 2018. Energoatom, the state company that operates Ukraine's four nuclear power stations, produced 53% of the nation's electricity.
Ukraine earned 41% more from electricity exports last year, sending $332 million worth to its western neighbors, reports the State Fiscal Service. The top three customers were: Hungary — $190 million; Poland — $79 million; and Moldova – $53 million. Exports are estimated at 6 billion kwh, up 15% from last year.
Moldova should buy more electricity from Ukraine, which has the region's cheapest power, Moldovan power experts tell Ukrinform. Ukraine's price is about €50 per megawatt hour. Comparative prices in Czech are €62, in Slovakia €64 and in Romania €83.
With Norway's energy projects growing in Ukraine, Prime Minister Groysman plans to open in Oslo on January 28 the Norwegian Ukrainian Business Forum 2019. Meeting Tuesday in Kyiv with a visiting Norwegian business delegation, Groysman cited two Norwegian companies: Scatec Solar, which has contracts to build €300 million of solar farms in Ukraine, and NBT, which plans to develop nearly €2 billion worth of wind farms. At the Oslo forum, Felix Cherny, chief procurement officer at state gas producer UkrGasVydobuvannya will talk about this year's opening of Ukraine's oil and gas business.
Lower world dairy prices pushed Ukraine's milk export revenues down 6% last year, to $264 million, reports the Milk Producers Association. The top three buyers are: Morocco, Kazakhstan and Moldova. Milk trends will be debated March 5-6 in Kyiv at the 12th International Dairy Congress.
Chornomorsk was Ukraine's fastest growing Black Sea port last year, handing 25% more cargo, far above the 2% average for Ukraine's ports. Opened 50 years ago as a southern satellite of Odesa, Chornomorsk is to overtake Odesa this year, becoming Ukraine's third busiest port, after Yuzhne and Mykolaviv. Last year, Chornomorsk handled 21.5 million tons of cargo. Odesa Port opened in 1794.
The EU and the World Bank have drawn up a 12-year, €13 billion Eastern Partnership infrastructure investment plan that is to help fund €630 million worth of Ukraine projects, reports Deutsche Welle, drawing on a European Commission document approved Tuesday. Three Ukraine projects listed are: repairing the Cherkasy section of the Kyiv-Odesa E-95 highway — €210 million; building a northern bypass highway around Lviv city — €120 million; and, at Boryspil airport, building a new cargo terminal and rebuilding the second runway — €300 million.
By the end of this year, Antonov plans to resume production in Kyiv of the An-124 Ruslan, the world's largest military transport aircraft. From 1982-2004, 55 Ruslans were built. Plans to resume production were suspended after Russia's military attacks on Ukraine in 2014. Now, Antonov engineers believe they have crafted Ukrainian substitutes for all Russian parts, Sergey Omelchenko, first deputy general director of Ukroboronprom, tells TV channel Direct. Capable of carrying 230 metric tons of cargo, these four engine workhorses are carry military and civilian air cargo around the world.
Ukraine International Airlines, the nation's largest carrier, boosted its passenger traffic last year by 15%, to 8 million passengers. On its scheduled flights, 53% of seats were occupied by transfer passengers. By developing its Boryspil base as an international transfer hub, UIA gives Kyiv residents more destinations and more frequencies than the local market can support. With a largely Boeing fleet of 42 jets, UIA has 88 destinations, including four cities added last year: Cairo, Copenhagen, Delhi and Toronto. 
A Chinese company has designed a new terminal for Minsk Airport, reports TUT.BY, the Belarussian news agency. According to mockups unveiled by Chinese Aviation Industrial Corporation, a sleek new, 36,000 square meter terminal would replace the existing Soviet-era terminal. The airport is located 15 km from  China-Belarus Industrial Park, an 80 square km site where construction has started on what is billed as China's largest industrial park in Europe.
Investment in Minsk Airport is a bet on continuation of the Ukraine-Russia freeze on direct flights. In 2016-2017, the first full two years of the ban, passengers handled by Minsk jumped by 48%. Most of the 1.3 million new passengers a year fly to or from Ukraine. Specializing in the 'sanctions busting' trade, Belavia flies to Ukraine's five largest airports and to eight Russian cities. Kyiv-Minsk is a one-hour hop.
Russia's ban on Ukrainian overflights boosts prices of tickets on flights from Kyiv to Central Asia, China, India, Thailand and the Caucasus, Pavel Ryabikin, Boryspil Airport's General Director, tells Interfax-Ukraine. For example, UIA's flight to Beijing must fly around Russian airspace, taking an extra four hours and costing the airline an extra $120,000 for each flight. UIA recently suspended flights to Astana because Air Astana can fly two hours faster to Kazakhstan's capital, saving passengers time and money.
Discount airlines plan to launch 25 new flights from Ukraine to the EU this year. But fine tuning is starting. On Monday, Italian-Albanian airline Ernest stops flights from Lviv to Venice and Milan Malpensa. It will also reduce — to two times a week — the frequencies of flights from Lviv to Naples, Rome and Milan Bergamo. On Feb. 9, Wizz Air drops its Kharkiv-London Luton flight, three months after it started.
For comments and story tips, Brooke is reachable at: jbrooke@ubn.news