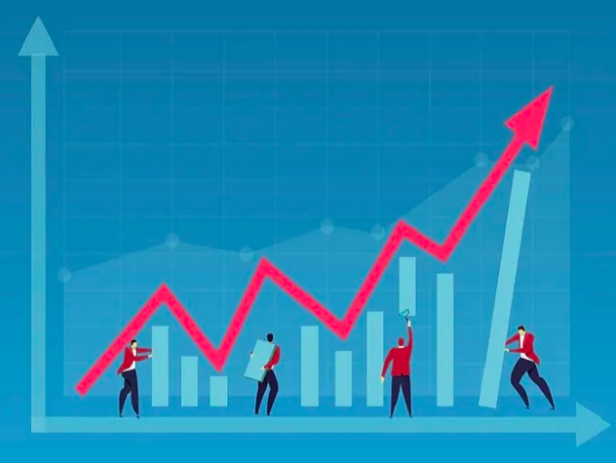 Ukraine's economy grew by 3.3% last year, down slightly from 3.4% in 2018, reports the Economic Development, Trade and Agriculture ministry. After Q2 growth of 4.7% and Q3 growth of 4.1%, Q4 growth fell to 2.1%, largely dragged down by poor industrial performance.
For 2020, forecasts include: IMF + 3%; National Bank of Ukraine +3.5%; World Bank and Ukrainian Government + 3.7%.
COFCO, China's largest food processor and trader, plans to invest $50 million to expand grain and oilseeds handling at Mykolaiv, Ukraine's second largest port. By rebuilding two berths and building a unified transshipment complex, COFCO will increase the port's cargo traffic by 7%, or 2.3 million tons. Danube Shipping-Stevedoring Company, now fully owned by COFCO, outlined the investment plan last week to Mykolaiv port, rail and Seaport Administration officials, according to the Center for Transportation Strategies.
China-Ukraine trade grew by one third during the first 11 months of 2019, to $11.7 billion, Dmytro Kuleba, deputy prime minister for European and Euro-Atlantic Integration, told Ukrainian officials preparing for a major China-Ukraine meeting this year. Last year, China displaced Russia as Ukraine's largest single nation trading partner. Calling China "our strategic partner," Kuleba told ministry representatives to remove barriers to trade and to open up new opportunities for Chinese investment here. He said that 34 Ukrainian-Chinese research projects are being carried out and Ukrainian scientists are working on China's Lunar Exploration Program.
Ukravtodor, the state highway agency, will be able to borrow up to $800 million with state guarantees to build roads, under two bills signed into law Tuesday by President Zelenskiy. The Zelenskiy administration is embarking a major road building program designed to connect all 24 regional capitals with EU standard highways, including four highways radiating out of Kyiv with 130 kph speed limits. Ukravtodor may launch a Eurobond as early as the first half of this year.
French construction giant Vinci is invited to bid on Ukrainian toll roads and airport concessions, Infrastructure Minister Vladyslav Krykliy said Monday at a meeting with company representatives in Kyiv. Vinci works on airports in Brazil, Japan and Portugal. Last year, it bought the controlling share of London's Gatwick Airport.
The Infrastructure Ministry is appealing a ruling of a Kyiv Appeals Court suspending the results of the concession tender that awarded Kherson port to Risoil-Kherson, a Swiss Georgian consortium. A challenge was brought by an all-Ukrainian consortium, Kherson Seaport Special Company, that was disqualified for apparently not meeting the liquid asset minimum. Separately, Kyiv's Commercial Court froze last week the upcoming privatization of Centrenergo, upholding a challenge by Ukrdoninvest, a company disqualified from the tender.
A bill to block returns of insolvent banks to former owners "is the right law," President Zelenskiy told reporters Tuesday. "I'm sure we will accept it," he said, referring to the law designed to prevent the reversal of nationalizations of such banks at PrivatBank. Apparently to give the Rada more time to debate and vote on the law, Ukraine's Supreme Court delayed a hearing last Friday in a key PrivatBank case. Such a law is a key demand by the IMF for Board approval of a 3-year, $5.5 billion Extended Fund Facility.
"Ukraine May Not Get IMF Cash Until Late Spring," Bloomberg reports, citing a note by Raiffeisen Bank analysts Andreas Schwabe and Gintaras Shlizhyus. From London, Timothy Ash writes: "Seems most likely scenario…Ukraine can easily fund itself in the market, so little pressure for them to meet the prior actions required to kick start the new program."
Ukraine is making "good progress" in meeting the IMF's preconditions for the Extended Financing Facility, IMF Managing Director Kristalina Georgieva told Ukrinform on Friday in Washington. Georgieva, a Bulgarian, cited her Jan. 22 meeting in Davos with Zelenskiy, and said: "We all understand which platform the President ran for — and the Ukrainian people chose him for this. So, we want to do everything possible to provide institutional support to the country."
With one bank transfer, Gazprom's payment of its $2.9 billion debt to Naftogaz in late December pushed Ukraine's current account deficit from 3.3% of GDP down to less to 0.7%, according to the National Bank of Ukraine. Oleksiy Blinov, chief economist for Alfa-Bank Ukraine, writes: "This is a rather low level of deficit that leaves Ukraine much less vulnerable to possible external shocks like it was the case in 2008 or 2014."
Pushed by a 49% jump in corn exports, Ukraine increased its overall food exports last year by 18% y-o-y, to a record $22.2 billion, reports the Ukrainian Club of Agricultural Business. Last year, food accounted by 44% of all of Ukraine's exports, up from 39% in 2018. Of total food exports, processed foods increased by 7%, to $3.1 billion.
Exports of vegetables, fruits, berries and nuts, grew by 9.4% last year, hitting a record $339 million, reports EastFruit, the analytical website. Walnuts, berries and apples grew to account for 70% of Ukraine's exports last year. Although Ukraine has recovered from Russia's trade embargos in this sector, Ukraine is not among the world's top 50 exporters of fruits and vegetables. Poland, for example, exports $2.6 billion – almost eight times Ukraine's volume.
Mining licenses will be exclusively allotted through auctions on ProZorro.Sale, the online e-auction platform, Prime Minister Honcharuk says on Telegram. "The enrichment of corrupt officials at the expense of natural resources is an unacceptable story," he writes. "The bowels of Ukraine will work exclusively in the interests of the Ukrainian people."
ProZorro won first prize for "Doing More with Less," an annual award by Apolitical, a London-based good government NGO. "[ProZorro] has been globally recognized as one of the most innovative public procurement systems delivering government services in a transparent, effective, fair and low-cost way," writes Apolitical. "ProZorro.Sale was developed by a small team on a budget of only US$100,000, but has generated more than US$500 million in revenue."
Lviv won "Emerging City of the Year" award for Central and Eastern Europe, elected by Business Service Center executives from the region.  After last week's ceremony in Warsaw, Olha Syvak, chief investment officer at Lviv City Council, writes: "Lviv already has [business service] success stories: Nestle, Austrian Airlines, KPMG, PwC, Smart Support, Runway."
A 65 km eastern extension of EU gauge train tracks, from the Polish border to a rail junction near Lviv airport, will generate almost 650,000 passenger rides a year, according to the Cabinet of Ministers' 'Investment Atlas.' With construction to start this year, the $21 million project will extend EU width tracks from Ukraine's border town of Mostyka to Skynliv. From Skynliv, a western suburb of Lviv, trains are to go Lviv Airport and to Lviv-Holovnyi, the city's main rail station.
From the Editor:  With UBN readership growing steadily, we are reviewing requests for corporate sponsorships. If you would like your company logo in front of UBN's influential foreign and domestic business readers, now is the time to reach out to UBN Business Development Director Peter Atwood: patwood@ubn.news With Best Regards, Jim Brooke jbrooke@ubn.news