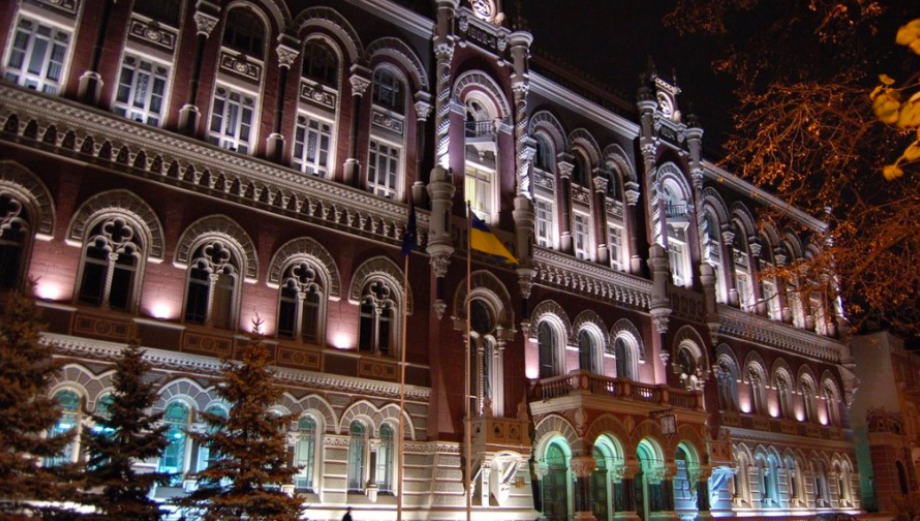 Wednesday, February 26
Bond Auctions Flat….War on Corruption Continues….Azeris to Invest…. Odesa–Brody oil Pipeline….Retail sales up 12.1%....EBRD Invests in Odesa's Riviera Mall….Reddit Opens Kyiv Office….Coal Usage down 25%....Govt. Escalates Fight Against Coronavirus
The National Bank capped yields at 10% during Tuesday's domestic government bonds placement. Demand for 3-month, 1.5-year, and 2-year bonds at these rates did not meet the volume offered.
"Zero tolerance for corruption at all levels," says Prime Minister Oleksiy Honcharuk while appointing Sergei Solodchenko as the new head of the State Fiscal Service. "We are eliminating this phenomenon once and for all – no corrupt employees, including top management, should remain in the entities of the State Fiscal Service of Ukraine."
Ukraine's National Police will lead inter-agency cooperation to fight the shadow economy, reports the Ministry of Internal Affairs. "In particular, preventive measures will be taken to combat illegal gambling, logging, tobacco, fuel, alcohol, liquor and subsoil use." Agencies involved include the SBU, State Tax Service, State Customs Service of Ukraine, and State Border Service of Ukraine. Numerous studies suggest the shadow economy makes up nearly half of Ukraine's GDP, one of the highest figures globally.
Azerbaijan plans to invest $1.5-$2 billion in Ukraine in 2020, a figure equal to 1% of the entire country's GDP, said Azerbaijani Ambassador Azer Khudiyev in Kyiv. "We have intentions to invest here. That is why I recently spoke with our Minister of Economy. He is going to do a Ukraine-Belarus-Moldova tour. There is such an instruction from our President that our region needs to be strengthened. economic positions," he told Ukrinform. In December President Zelenskiy invited Azerbaijani companies to invest in infrastructure, tourism and road construction projects in Ukraine and promised to "protect every investor."
The Odesa–Brody oil pipeline connecting southern Ukraine to Belarus may come online in March, Belnaftokhim reports. According to company chief Vladimir Sizov, "work is underway to purchase alternative oil using the southern route, from Ukrainian territory. We are working on the acquisition of resources in the Black Sea." Belarus has been exploring the feasibility of purchasing oil from countries including Ukraine, Poland, the Baltic States, Kazakhstan and Azerbaijan after a price disagreement with Russia. This month Belarus bought 160,000 tons of Russian oil at a premium through a trader in Lithuania.
The EBRD will loan EUR 52.5m to develop the Riviera shopping center in Odesa. "This investment will increase the availability of modern retail space in Odesa, which currently lags behind most European cities with its current total rental area of ​​only about 250 sqm per 1000 inhabitants," the bank said. The EBRD one of the top investors in Ukraine and is involved in more than 460 projects around the country.
Retail sales are up 12.1% year-over-year in January, according to data released by Ukrstat. ICU writes: "Retail sales were one of the key growth drivers of Ukraine's economy in 2019, having expanded 10.5%. We believe that consumer demand will remain the key growth driver of the economy this year also, being supported by further growth of real incomes of households and lower inflation." Fueling this retail boom are private remittances from Ukrainians working abroad which reached $12 billion in 2019, according to the central bank.
The National Bank insists a strong hryvnia is overall positive for the country, despite hurting exporters' margins and tax revenue. The bank argues "First, it helped reduce inflation to the target of 5%, which is, in particular, an important step in lowering interest rates and intensifying lending. Secondly, it caused savings of the state budget for servicing foreign currency debt," in a Facebook post. "The hryvnia appreciation seen this year, as well as the rapid growth in Ukrainians' nominal wages over the past few years, is a strong driver slowing labor migration," central bank Deputy Governor Oleg Churiy said last year. "Our people are notably less interested in looking for work abroad."
Ukravtodor, the State Highways Agency, commissioned 847 km of roads in 2019 spending $860m or UAH 21 billion. Key projects included the repairs on the highway between Zaporizhia and Mariupol and renovations for the Odesa, Mykolaiv, and Kherson route. This year the agency intends to upgrade 4,000 km of national roads.
Financial services companies loaned out $2.9 billion or UAH 70 billion to consumers in 2019, National Financial Services Commission member Oleksandr Zalyetov. The lion's share was made up of online loans. In July the National Bank will assume new powers and become the main regulator of insurance, leasing, financial companies, credit unions, pawnshops and credit bureaus.
Reddit, the US tech company, opens an office in Kyiv. "We chose Kyiv because there are a lot of technically skilled engineers who are interested in product development. They aspire to do more than only coding. We need people who are ready to contribute to the product," Senior UX Designer Pavlo Grozian says. Reddit is a popular message board website in the English-speaking world but trails behind similar Russian sites in the region.
The government will conduct an audit of the State Pension Fund in 2020, Prime Minister Oleksiy Honcharuk said in Kyiv. "We are now planning an international audit by a professional international company to find out what's going on in terms of spending. This year, we will analyze how this money is administered to answer questions where they can actually be saved, saved for the expense of reducing administrative expenses." Ukraine's State Pension Fund has been described as a ticking time bomb as the country faces a rapidly dwindling working population due to ageing and emigration.
Coal consumption down 24.2% year-over-year in January, according to the State Statistics Service. A changing economy and global trade slowdown are contributing factors.
All people entering Ukraine will be examined, Interior Minister Arsen Avakov said at a Coronavirus situation meeting held by the National Security & Defense Council. Previously only citizens of countries with confirmed cases were checked.