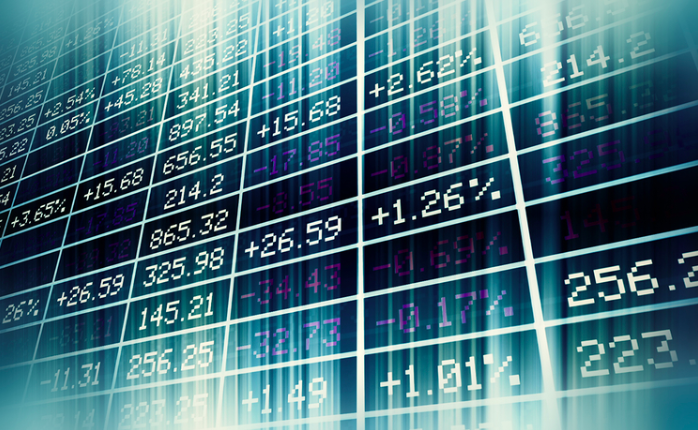 Demand for Ukraine hryvnia bonds was only 40% of supply in the Finance Ministry's Tuesday auction. Despite this collapse in demand, the Ministry kept cutoff rates for the three bonds around 10%. While demand for 18-month bonds met supply, demand for 3-year bonds evaporated. With 2 billion hryvnia, or $82 million, in 3-year bonds on offer, demand only totaled $1.6 million. In total, investors bought $73 million worth of bonds, out of $184 million on offer.
An IMF deal is the most important factor influencing Ukrainian bond prices, Yuriy Butsa, the government commissioner for public debt, told Interfax-Ukraine in an interview before Tuesday's auction. "The most important factor that affects the price of our bonds is the continuation of cooperation with the IMF," said Butsa, a Finance Ministry official. "The correlation between statements or expectations regarding cooperation with the Fund and the level of quotations of our bonds is very clear."
An IMF team is in Kyiv this week for technical discussions, Goesta Ljungman, the IMF resident representative in Ukraine tells the UBN. "Nothing special," he says. "It easier to talk in person, than on the phone."
On Saturday, President Zelenskiy met for the second time in one month with IMF Managing Director Kristalina Georgieva. At last weekend's meeting, in Munich, the two discussed steps Ukraine needs to take to win IMF Board approval of a new 3-year, $5.5 billion Extended Fund Facility. A key IMF demand is Rada approval of a law to ban the return of  nationalized banks to former owners. This law is aimed at Ihor Kolomoisky, Zelenskiy's main media backer, who lost his bank, PrivatBank, in December 2016 after regulators determined it was $5.5 billion under water.
Timothy Ash writes from London: "Drift with the IMF is now a real risk. Market guys might conclude: Ukraine no longer needs IMF financing, it can fund itself in the market…[that the] Ukraine macro story can endure the IMF walking away…Walking away from the IMF would be a disaster for Ukraine, long term, as it would slow much needed structural reform, and the process of cleaning up the business environment/rule of law."
Naftogaz Chairman Andriy Kobolyev says he sounded out investment bankers last week about a Naftogaz IPO – and won "a very positive response." He writes on Facebook about a possible initial public offering of company shares: "Last week, I held a series of consultations with investment banks and potential investors on the prospects of a Naftogaz IPO and received a very positive response." Last month, the Cabinet of Ministers included Naftogaz on a reduced list of 'strategic enterprises' where the state must remain a majority shareholder.
Laws to legalize gambling and to create a farmland market will only win approval in late spring because each bill has been saddled with about 4,000 amendments, Danylo Hetmantsev, chair of the Rada's Finance, Tax and Customs Policy Committee, tells Ukrinform. Oleg Marusyak, a committee member, estimates that the first year of legalized gambling will net the government $100 million in taxes.
In line with Ukraine's new commitment to close all coal mines by 2050, a job retraining and relocation project for miners was announced Tuesday by Alexei Orzhel, minister of Energy and the Environment. Noting that coal stockpiles are growing to record levels at thermal power plants in the current mild winter, he said: "The climate has changed." Addressing the nation's estimated 300,000 miners, he said: "Our people who work in the energy sector must be offered a new future. We need to look for new jobs for them."
Ukraine produced 31 million tons of coal in 2019 — 23% of the amount in 1991, the year of Independence. During 150 years of coal mining in Ukraine, volumes peaked in 1976, when 218 million tons was produced in Ukraine SSR – about half of all Soviet metallurgical coal. Since then low coal prices have not justified investment, subsidies have been cut, and many mines have been closed.
"Renewable energy and accumulating capacities should develop in the country, because this progress is the future, and coal and its burning are the past," Orzhel said. Despite this vision, investment in new wind and solar projects has been largely frozen during first six months of the Zelenskiy government. The Energy Ministry and investors have been unable to reach an agreement on green tariffs.
Bidding for the lucrative China trade, Nova Poshta says it does not plan to suspend delivery of parcels between Ukraine and China, Interfax-Ukraine reports. "We continue to deliver parcels from Ukraine to China, but local delivery within China itself may occur with delays," the delivery service says. "This is due to restrictions in the work of Chinese companies in connection with coronavirus." Last week, Ukrposhta, the state postal service, said it would no long accept parcels for China and that deliveries from China could face delays. Ukraine is one of the top 10 global markets for China's AliExpress.
Preparing to raise money through bonds, Nova Poshta has won a uaA credit rating from Rating Agency Standard-Rating, Nova Poshta's press service reported Tuesday, citing Pyotr Fokov,  Nova Poshta Group CFO. One year ago, the delivery service raised the hryvnia equivalent of $12 million at 22% per annum. This year, the company plans to invest $100 million in infrastructure development, company co-owner Volodymyr Popereshniuk wrote last month on his Facebook page.
Normalization of economic relations between Kyiv-controlled Ukraine and the Russia-controlled portions of Donetsk and Luhansk regions could increase Ukraine's GDP growth by half a percentage point, according to a Bank of America report. Three years ago, President Poroshenko ended all large scale trade, largely coal purchases, with the separatist controlled areas.
Hours after a major separatist attack on a Ukrainian army position in Donetsk Region, President Putin fired Vladislav Surkov, his advisor on Ukraine since 2013. As architect of the two separatist 'republics', Surkov pushed a consistently hardline policy. His replacement, Dmitry Kozak, a pragmatist, had negotiated the two prisoners swaps late last year with Andriy Yermak. Two weeks ago, President Zelenskiy made Yermak his chief of staff. Yermak and Kozak are seen as interested in crafting an economic détente between Ukraine and Russia.
Kyiv's Hotel Dnipro, the 13-story Soviet era landmark at the European Square end of Kreshchatyk Street, will be auctioned this spring at a starting price of $10 million, the State Property Fund announced Tuesday. Built in 1964, the 186-room hotel features the Panorama Restaurant, a top floor dining room with romantic views of the Kyiv Hills and the Dnipro River. To get the hotel in shape for privatization, the Fund appointed as director, Elina Sapozhkova, a hotel professional with experience in opening and developing hotels of Rezidor Hotel Group, IHG, and Hilton Hotels & Resorts. In 2018, the hotel has $2 million in revenues.
Starting in May, the first properties of Ukrspyrt, the former state alcohol monopoly, are to be privatized through ProZorro, the electronic auction house. Over the next year, the State Property Fund will sell off all 41 properties, ranging from abandoned buildings to fully functioning alcohol distilleries. In December, when the Rada abolished the state alcohol monopoly, an audit discovered that only one third of Ukrspyrt's plants were functioning. The government hopes to earn as much as $100 million from the sale.
From the Editor:  Goesta Ljungman, the IMF resident representative in Ukraine, had tough love for the AmCham audience yesterday afternoon at the Premier Palace. Since 1991, Ukraine is one 18 countries worldwide to experience a shrinking economy. To turn this around, Ukraine needs to implement 'full' free market reforms. This would put Ukrainians on the path toward achieving in Poland's current per capita income in 2040. Of course, Poles cannot be expected to take a 20-year siesta. With Best Regards, Jim Brooke jbrooke@ubn.news