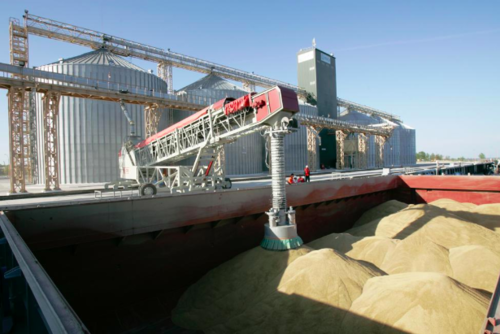 Russia has "partially unblocked" Ukraine's Azov sea ports of Mariupol and Berdyansk, reports Ukraine's Infrastructure Minister Volodymyr Omelyan. As of Tuesday morning, 17 Ukraine-bound ships were waiting to enter the Russia-controlled Kerch Strait, he said. Fresh from a visit to the ports, Omelyan said Russian inspections, continue "as before, but the movement has been partially restored."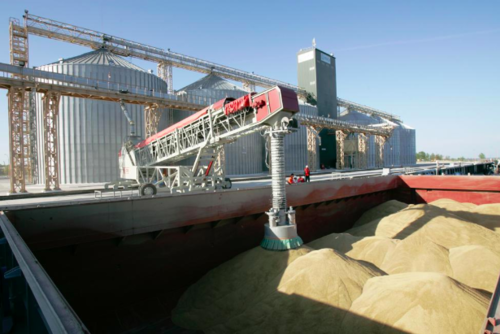 Grain loading is taking place at the two ports, reports Maxim Martynyuk, first deputy minister of Agrarian Policy and Food. "Ports operate in regular mode, export shipments take place according to the plan," he said Tuesday. The two ports account for about 5% of Ukraine's annual exports of 45 million. Given the shallow depths of the Azov and the low clearance of the new Kerch Strait bridge, the grain ships are largely in the 5-6,000-ton class. Most exports go short distances, to Turkey or Europe.
This 5% can easily be redirected by truck or train to Black Sea ports, Nikolai Gorbachev, president of the Ukrainian Grain Association, said in a statement. "But this is a bad signal for investors, because there are companies that have invested in infrastructure. For them, it is a significant loss. One more minus is the loss of jobs, the deterioration of the economic situation in the region. All these factors will not contribute to further business development."
The backlog of ships waiting to pass through the Kerch Strait fell Tuesday morning to about 170 ships, from 400 one week ago, Petro Tsigikal, head of Ukraine's Border Guard Service tells UA TV. Russian border guards give priority to Russian flag, Russia-bound ships, he said. "There is a quiet economic blockade," he said. "They have practically not changed the regime, they have only complicated it."
Combined tonnage handled by the two ports has fallen in half since 2014, to 8.9 million tons, says Rajvis Veckagans, chairman of the Sea Ports Authority. Contributing factors are: loss of the Donetsk industrial heartland in 2014, opening this year of the Kerch bridge – lower than international standards – and, most recently, 'inspection' delays by Russian border guards. Ending these delays alone would increase cargo volumes by 10%, he said.
Uncertainty over freedom of navigation has prompted international dredging companies to refuse to send expensive equipment into the Azov, Veckagans said. Without international participation, his agency invests in the two ports — dredging with its own equipment, reconstructing berths, implementing joint investment projects with stevedoring companies, and preparing to provide ice navigation this winter.
Discreet NATO military pressure on Russia may have helped to 'partially' restore freedom of shipping in the Azov. On Monday, the Commander of the United States Army Europe and the Commander of the Canadian Army joined President Poroshenko to watch T-64 maneuvers at 169th Training Center, located in Desna, Chernihiv, 50 km from Belarus and 185 km from Russia. The US Commander, Army Lt. Gen. Christopher G. Cavoli said: "I am pleased to see the development of your army, highly professional and multifunctional warriors."
Overhead, high altitude US spy planes monitor the Azov and Black Seas. In the Black Sea, NATO ships have extended their tours by 50%, to 120 days, NATO Secretary General Jens Stoltenberg tells a Brussels press conference Tuesday. He says: "In response to Russia's aggressive actions, NATO has substantially increased its presence in the Black Sea region over the past few years. At sea, in the air and on the ground." Concorde Capital's Zenon Zawada writes that Western leaders will avoid direct conflict: "While Stoltenberg has assured the public that NATO is enlarging its presence, we don't expect any enhancements that will result in Russia attacking NATO ships or planes."
Russia also may be on the defensive as leading German conservatives start to question Nord Stream 2, the $9 billion Russia to Germany gas pipeline. "There is no talk of stopping [gas] transit through Ukraine with the entry into operation of Nord Stream 2," Dmitry Peskov, Russia's presidential spokesman, tells reporters Tuesday. "This position was repeatedly voiced by President Putin." Ukraine gas transit system earns the country $3 billion a year in revenue and gives it some leverage over its massive eastern neighbor.
Russian gas shipments through Ukraine's east-west pipeline are down 7.4% through November, compared to first 11 months of last year, reports Ukrtransgaz, the pipeline operator. Further cutting revenues, Ukraine will cut next year the transit fee to $3-6 per thousand cubic meter per day, from $12 now, reports Ukrinform.
For Ukraine's consumption, gas imports are down 23% — by 3 billion cubic meters — through November, compared to the same period last year, Ukrtransgaz reports. Most of this gas – 93% — is Russian gas that does a U-turn through gas hubs in Slovakia and Hungary.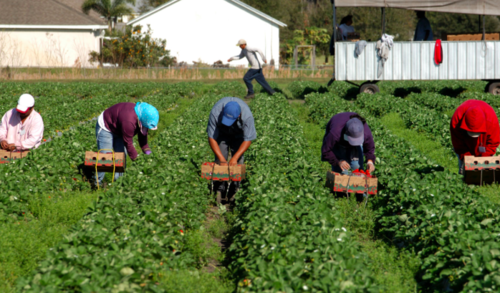 Almost two million Ukrainians work in Poland, Polish Foreign Minister Jacek Czaputowicz told the Ukrainian-Polish Partnership Forum. In addition, about 40,000 Ukrainians study at Polish universities. He said Saturday in Kyiv: "We appreciate their efforts and contribution to the development of our state."
With martial law, the roughly two million Ukrainians working in Russia should get more government attention, says Anatoly Kinakh, president of the Ukrainian Union of Industrialists and Entrepreneurs. Currency transfers from Russia are increasingly difficult. Many Ukrainians work in Russia using Russian passports, technically illegal for Ukrainians, but convenient. Under a regulation adopted last week, Ukrainian border guards can bar male Russian passport holders between 16 and 60 years of age.
Last week's declaration of martial law put minor pressure on the hryvnia. This was contained by the National Bank of Ukraine selling $125 million in foreign exchange for Ukrainian currency, ICU bank reports. Measured against the currencies of Ukraine's 27 largest trading partners, the hryvnia declined 1.2% last week. Year over year, it was up 4.1%. ICU writes: "Our expectations are that hryvnia will be around UAH28.2/USD with a slight decline to UAH29/USD until the end of the year due to an increase in liquidity with larger budget expenditures, which can cause a decline in FX offerings."
 Sale of half of state-owned farmland would bring the state $12.4 billion, says Dmitry Yablonovsky, deputy executive director of the Center for Economic Strategy. More government revenue would be generated through taxes on increased economic activity, he tells UNIAN. On Monday, Rada deputies submitted a draft law to extend the land sale moratorium for one more year. It was first imposed in 2001.
For comments and story tips, Brooke is reachable at: jbrooke@ubn.news