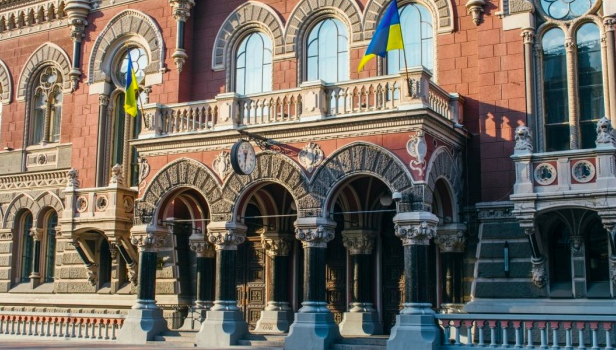 Wednesday, December 4
Kolomoisky Protesters Make House Calls to Central Bank Leader… Ukraine Adopts FATCA…Corruption in SOEs Costs 1% GDP…Blockchain Auctions…IKEA to Launch E-commerce Store…Zelenskiy Launches "Come Back and Stay" Program…Ukraine and Russia Agree On Oil Transit…President'ial Polls Dip
Ukraine's central bank accuses oligarch Igor Kolomoisky of "terror and pressure," by sending protesters to the homes of Governor Yakiv Smoliy and of First Deputy Governor Kateryna Rozhkova  Interfax-Ukraine reports, citing the National Bank of Ukraine press service. On Monday, protesters set up a camp near the entrance of Smoliy's gated community. On Tuesday, protesters with placards and a loudspeaker protested in front of Rozhkova's house. Last week, the NBU said it was the target of a harassment campaign that included slander in the media,  paid demonstrators protesting near its headquarters, and an attempt to storm the central bank headquarters.
The Rada amends legislation to comply with the provisions of the United States Foreign Account Tax Compliance Act, FATCA, implementing a bilateral agreement between Ukraine and the US signed in 2017, reports Interfax-Ukraine. FATCA requires all US taxpayers to report assets exceeding $50,000 in value in any given year which are held outside of the country. Non-U.S. Foreign Financial Institutions and Non-Financial Foreign Entities are also required to comply to this law by disclosing the identities of US citizens and the value of their assets held in their banks to the Internal Revenue Service or the FATCA Intergovernmental Agreement. After FATCA, several major banks, including HSBC, Commerzbank, and Deutsche Bank, limited services for US citizens or stopped serving American clients altogether to mitigate high compliance costs.
Ukraine loses 1% of GDP each year from corruption in state-owned enterprises, according to the Ministry of Economy. "Resistance to change is fierce in state-owned businesses. There are 3,733 state-owned enterprises. There is an enormous amount of corruption. NABU estimates the state's corruption losses at $751 billion, which is 0.5% of GDP. These are only the known cases. We know that at least the same amount will be discovered in cases not yet identified," said Pavel Kuhta, deputy minister of Economic Development, Trade and Agriculture.
 For the first time, Ukraine manages to successfully place government bonds denominated in dollars at a rate of less than 4%, writes the Ministry of Finance on Facebook. At Tuesday's auction, the average weighted yield of 1.2-year government bonds denominated in US dollars at the auction was 3.88%. The average weighted yield of two-year bonds stayed at 4.08%.
In October 2019, the average nominal wage in Ukraine was UAH 10,727 or about $450, which is 16.4% higher than last year's average wage, reports the State Statistics Service of Ukraine .
SETAM, the state-owned Agency for Investigation and Asset Management, completed 23,202 auctions via blockchain technology generating $259 million, reports Ukrinform. "Ukraine is moving towards blockchain, and we are already actively using this modern technology, earning billions of hryvnias. After the introduction of blockchain, average auction prices increased from 12% to 18%," said Victor Vyshnev, CEO of SEAM. Blockchain technology was developed by the State e-Government Agency, BitFury International and the Eastern Europe Fund with the support of the Ministry of Justice.
IKEA plans to open its first e-commerce store in Kyiv in the spring of 2020, reports Novoye Vremya Business citing the company. "At the same time, IKEA reaffirms its commitment to Ukraine and plans to open the first a physical store in Kiev as soon as possible after the launch of e-commerce," the company says. The Swedish furniture giant made the decision to enter the Ukrainian market in 2017, but plans to open a store in Kyiv's Ocean Plaza shopping center were blocked by construction delays. Instead, IKEA has signed an agreement to open a store in the Blockbuster Mall.
President Zelenskiy launches "Come Back and Stay," a program aimed at motivating Ukrainians abroad to come home, start a business and create jobs. In a Facebook video, Zelenskiy says: "If you have always been wanting to open your own coffee shop, car dealership, barbershop, or expand your business, cheese factory, furniture store or anything else, please come back and stay." The program offers five-year loans up to $62,000 at a rate of 5% for an existing or new business that will create at least two jobs; loans at 7% for new or existing revenues of $1 million but does not create new jobs; loans at 9% for businesses with between $1 million and $2 million in revenue and plans to grow.
Ukraine and Russia have renewed an agreement on oil transit for 10 years. Ukraine's Ukrtransnafta reports it has extended the existing contract with Russia's Transneft on the transit of oil for 10 years starting from January 1, 2020 until January 1, 2030.
The central bank has established new disclosure requirements for financial institutions regarding consumer banking services. "The purpose of the new disclosure requirements is to provide complete, transparent and comprehensible information on consumer services," reports the National Bank of Ukraine.
Ukrposhta launches a new channel for delivering packages between Poland and Ukraine, reports Interfax-Ukraine. The company says it hopes to delivery parcels from Poland to Ukraine within 3-6 days. Ukrposhta will work with Greece-based SMART Forwarding and the Polish company InPost. In the near future, the company says it plans to launch similar channels for the international delivery of parcels to Ukraine from Italy, Great Britain, and Germany.
Zelenskiy's approval ratings fall. According to a survey by the Kyiv International Institute of Sociology, 52% of respondents said they approve of the president's job performance, down from 73 % in September.