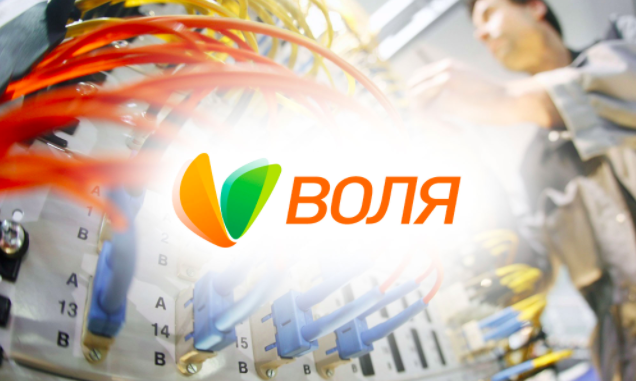 Wednesday, December 23
Datagoup Buys Volia to Create Ukraine's Digital Giant…Canada's Black Iron Gets $100 million Promise for Kryvyi Rih Mine…Dragon Gets OK to buy Novynskyi Bank…Houston Co. Buys Kyiv's AxDraft…New Jersey Co. Completes Chornobyl Nuclear Storage…DTEK Goes Green…Foreigners Snap Up Hryvnia Bonds
Datagroup, Ukraine's leading fiber infrastructure and digital services provider, has agreed to buy 100% of Volia, Ukraine's leading cable broadband service provider. Fully backed by Horizon Capital's EEGF II fund, sole financial investor in Datagroup, the deal "is expected to generate revenues exceeding $130 million and over $50 million in EBITDA," Mykhailo Shelemba, Datagroup Chief Executive Officer and shareholder, says in a Horizon press release.
Creating synergies, Volia generates 95% of its revenues from consumers, and Datagroup generates 85% of its revenues from businesses. Datagroup's Shelemba says the company is "a reliable partner for over 50% of the top 200 largest companies in Ukraine and 93% of the country's banks." In Ukraine, there are over 5,000 internet service providers. "Scale truly does matter when it comes to infrastructure to meet the demands of increasing digitalization," says Lenna Koszarny, Horizon Capital's CEO and Founding Partner. "Ukraine needs significant backbone infrastructure investments to meet the demands of the digital age."
Canada's Black Iron mining company has signed a preliminary agreement with an American institutional investor to raise US $100 million to create new iron ore production in Kryvyi Rih, Dnipropetrovsk region. Saying the planned investment "changes the rules of the game for Black Iron," Black Iron CEO Matt Simpson said it would allow the company to start construction in the second half of the year.
Stalled in the planning stages for a decade, Black Iron gained a new life this year due to three factors: jumping iron prices, China's drive to diversify raw material imports away from Australia, and the fact that Kryvyi Rih is President Zelenskiy's home town. At current iron prices, the pay payback period of the US $452 million first phase project is estimated at 2.9 years. Raw material reserves are 411 million tons. The life of the project is 17 years.
Dragon Capital has won approval to buy Kyiv's Unex Bank from Vadym Novynskyi, reports Ukraine's Antimonopoly Committee. Neither Dragon nor Novynskyi's Smart Holding confirmed a sale to Interfax-Ukraine. According to the National Bank of Ukraine, Unex Bank ranked 64th out 74 banks in Ukraine with assets of $28 million. Founded in 1993, the bank originally focused on large industrial corporations in central Ukraine. It now has 22 branches in nine regions.
AxDraft, a fast-growing Kyiv startup that automates the preparation of legal documents, has been acquired by Onit, a Houston-based legal technology company. Founded only three years ago, AxDraft has worked in Ukraine with Carlsberg, Dragon, DTEK, Glovo and OLX. In 2018, AxDraft participated in Y Combinator, the famous U.S. startup accelerator, then, in 2019, it raised $1.2 million from Silicon Valley venture capital investors. "This makes us the first Ukrainian legal technology startup to make a successful exit," AxDraft founder Yuri Zaremba said in a press release. The purchase price was not revealed, but after last year's capital raise, the company was valued at $10 million.
New Jersey's Holtec International has completed the first $70 million stage of a 20-year, $1.3 billion project to build a nuclear spent fuel storage repository near Chornobyl. The site will take waste from three of Ukraine's four nuclear power plants – Khmelnytskyi, Rivne, South Ukraine. Ukraine's fourth plant, Zaporizhzhia, has its own onsite, US-designed storage facility. Ukraine's new central repository, located three km west of the abandoned Chornobyl power station and 150 km north of Kyiv, is to start accepting nuclear waste next June. This step will save Ukraine $200 million a year — a fee currently paid to Russia to reprocess and store Ukraine's spent nuclear fuel.
Stainless steel nuclear waste canisters, each weighing almost 200 tons, will arrive by rail at the repository site in Yaniv, Kyiv Oblast. Over the next six months, Ukrzaliznytsia crews are to reopen 43 km of track west to Vilkhova, Zhytomyr. This line was abandoned after the 1986 disaster. Energoatom, Ukraine's state nuclear power operator, will run this line through the Exclusion Zone. After last year's boom in Chornobyl tourism, Kyiv tour operators are interested in using the restored rail line.
Holtec will supply the first 94 containers — a $300 million contract. Simultaneously, Ukraine is to use Holtec technology to start making its own canisters, for domestic use and export.  Yesterday, UNIAN reviewed the storage project in a 2,000-word analysis. Noting that Holtec is using the same dry storage equipment in Belgium, Sweden, the UK and the US, the news agency concludes that Ukraine's repository "will be the most modern and safest nuclear fuel storage facility in its class."
During this decade, Ukraine's electricity production from nuclear will rise from 53% today, to 57% in 2030. At the same time, the electricity share from coal will drop almost in half, to 12%. These were the predictions made yesterday by Maksym Timchenko, CEO of DTEK, Ukraine's largest privately owned energy company. Coal-fired power plants increasingly be used as standby sources of electricity, predicted Timchenko, whose company employs thousands of coal miners and operates most of Ukraine's coal-fired power plants.
In a radical corporate turnaround, DTEK wants to be Ukraine's leader in decarbonization, Timchenko said during his presentation of DTEK's strategy to 2030. "We want to change, we want to move from a high-carbon business to a green, efficient one," he said. "We declare DTEK's carbon neutrality by 2040…Both the entire business structure and the investments that we will make in the coming years will allow us to fulfill this commitment." By 2030, he promised, renewables will account of at least one third of electricity produced by DTEK.
After investing about $1 billion in Ukraine wind and solar projects in the last three years, DTEK now redirects its renewables investments to the EU. "Today our investments in European countries are in a very active development phase," Timchenko said. "In 2021, we will have the first pilot projects for the construction of wind and solar power generation in the European Union." Behind the pause in Ukraine investments is the $1 billion overdue power bill that the state-controlled Guaranteed Buyer owes wind and power companies in Ukraine, including DTEK.
Offering government bonds of 10 different tenors and two different currencies, the Finance Ministry raised the equivalent of $782 million yesterday at its weekly bond auction, the Ministry reports on Facebook. Hryvnia bonds started with 10% yields for 3-month bonds and ranged up to 12.25% yields for 5-year bonds. The Ministry sold 1-year dollar bonds with yields of 3.8%, netting $138.5 million. Yesterday's big bond sale follows the December 15 sale, which netted $1.8 billion – the largest on record, the Ministry reports.
As foreign investors re-enter the government bond market, the hryvnia strengthens, write analysts from Alpari, Dragon and ICU. The dollar now buys 28 hryvnia, a rate little changed in nine months. ICU wrote yesterday: "Foreigners' activity in the bond market continued to support hryvnia exchange rate. Due to a large supply of hard currency, the hryvnia appreciated during most of last week…Recovery in foreigners' demand for local-currency debt increased the supply of hard currency, and the [central bank] responded by purchasing hard currency into reserves. In total, the NBU purchased almost US$300m."
Editor's Note: DTEK, a power company that some people love to hate, is actually way ahead of the curve on moving toward renewables. For a taste of what is happening outside of Ukraine, check out the headlines in https://ecotown.com.ua/ — South Korea will increase the capacity of renewable electricity to 78 GW and In 2020, Germany consumed 47% of its electricity from renewable sources. But inside Ukraine, some people think it is fine to stiff investors in renewables. Beyond DTEK, these investors represent a United Nations of 20 different countries. Ukraine's green rates are 'high' – because no one factors in the massive cost of one day dismantling the nation's 15 nuclear reactors, most built in the 1980s. This year, the $1 billion owed to wind and solar investors is freezing investment in the sector. Now, it is forcing DTEK and other companies to channel investment into projects outside of Ukraine. Hopefully, Yuriy Vitrenko, the new (acting) Energy Minister, can get this solved, and bring us back…to 2019. With Best Regards, Jim Brooke