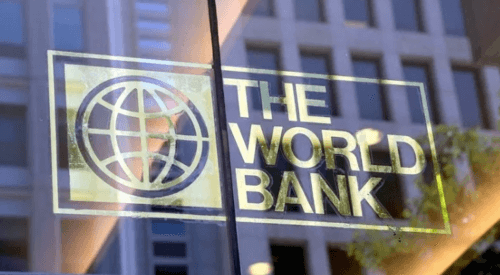 Wednesday, December 19
IMF Approves $3.9 Billion Loan for Ukraine…World Board Approves $750 million for Ukraine…Green Energy Auction Bill to Go Before Rada…In 2019, $500 million for Winterizing Homes…Grain Harvests Double since 2001 – on the Same Amount of Land
The IMF Board approved a new $3.9 billion, 14-month stand-by loan for Ukraine, President Poroshenko wrote on Facebook Tuesday night. The Finance Ministry said the first tranche of $1.4 billion should come by Dec. 25, a new banking holiday here. IMF aid has been frozen for 20 months due to Ukraine's on-off efforts to implement reforms.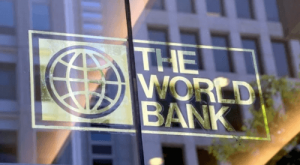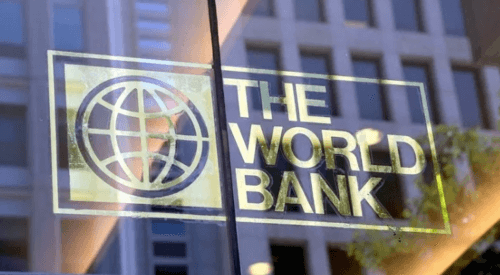 The World Bank Board approved a $750 million 'Policy-Based Guarantee' "to help Ukraine raise about $1 billion from international markets to finance the country's budget." The 10-year guarantee is "to support important reforms in banking, anti-corruption, agricultural land, pensions, utility subsidies, and healthcare."
The guarantee "sends a signal to investors about Ukraine's ability to sustain reforms and address macroeconomic vulnerabilities ahead of the 2019 elections," says Satu Kahkonen, World Bank Ukraine Director. "This is particularly important for raising adequate budget financing in an environment where financial conditions have tightened for emerging markets."
Poroshenko welcomed both approvals by the Boards in Washington, writing on Facebook: "Such decisions that come from leading world financial institutions to ensure the stability of our progress and strengthen the resilience of Ukraine against severe internal and external challenges." Finance Minister Oksana Markarova also welcomed the moves, writing: "The IMF is an anchor creditor for other official creditors of Ukraine, who are already giving us loans on special conditions that are not available on the market."
In Brussels, Prime Minister Groysman said Tuesday Ukraine expects to receive a second EUR 500 million tranche of macro-financial assistance from the EU early next year. He spoke after meeting with Valdis Dombrovskis, European Commission Vice-President for Financial Stability.
Tomorrow, the Rada is to debate a renewable energy bill that would start electricity auctions in 2020 for wind power plants over 20 MW and for all other renewable energy plants over 10 MW, says Oleksandr Dombrovskyy, the acting chair of the parliament's energy and fuel committee. Auctions would be held on the ProZorro electronic platform twice a year – in April and October. The lowest electricity sales price will determine the winner.
The current 'green' tariff purchase plan is to remain in effect through Dec. 31, 2019. In 2020, green tariffs for solar would drop by 25% for solar and by 10% for wind. From 2021-2024, solar tariffs would drop annually by 2.5% and wind tariffs would drop annual by 1.5%. The bill for general debate emerged from a review of seven bills backed by a total of 56 Rada members.
Energy investors are not happy to see the end of Ukraine's lucrative green tariffs – among the highest in Europe  – but they recognize that high green tariffs were used in much of Europe to jump start investment in an industry that moved to auctions. Andrei Konechenkov, head of Ukraine's Wind Energy Association, tells UNIAN: "The main thing is to preserve the investment climate. Without new legislation, we will not be able to attract investors." Yaroslav Petrov,  a partner of Asters law firm, warns: "If the bill is not adopted, we will not have new investment projects, because after 2020 it will be difficult to find companies willing to develop such projects."
Ukraine now has 2 gigawatts capacity of renewable energy in place, about 40% more than last year. About 60 foreign and national companies have proposed a total of another 2 gigawatts for the Chernobyl exclusion zone alone, an official of the Ecology and Natural Resources Ministry told the EU-Ukraine Renewable Energy Investment Forum. Sergiy Savchuk, head of the State Agency on Energy Savings, said: "Prospects for renewables are very good, very shining."
Germany's switch to auctions "cut investment in renewables in half," Hans-Josef Fell, a former member of the Bundestag for the Green Party, warned the investment forum. Noting that auctions require expensive business plans by participants, he said: "My fear is that Ukraine will only see big investments from oligarchs." Michael Yurkovich, CEO of TIU Canada, owner of a solar power plant in Nikopol, Mykolaiv region, writes in the Kyiv Post: "Auctions are no panacea…the country needs to be confident that the supply of potential projects exceeds demand, a pre-requisite for an effective auction."
To lower investor risk, the government is using a Finnish grant to prepare a 'Green Investment Fund' for Ukraine. Through this mechanism, the Fund would finance 30% of renewable energy investment projects, said Savchuk of the Energy Savings Agency.
Germany has agreed to provide EUR 35 million to Ukraine for the promotion of biomass energy, reports Ostap Semerak, minister of Ecology and Natural Resources. Ukraine's massive farm sector accounts for 17% of Ukraine's GDP. But biomass – burning agricultural waste for electricity — only account for 2% of energy produced from renewables.
Next year, $500 million could be invested in winterizing Ukraine's energy inefficient houses and apartments, Prime Minister Groysman said Tuesday. To date, government-issued 'warm loans' have financed the insulation of about 500,000 apartments. Ukraine's new Energy Efficiency Fund has received about $120 million from the EU and Germany. On Tuesday, Andrzej Rajkevich, of Poland, was elected Board Chairman of the Fund.
Highlighting investment opportunities, four Ukrainian cities – Chorkiv, Kamianets-Podilskyi, Lviv, and Zhytomyr – have set a goal of shifting to 100% renewable energy by 2050, Reuters reports. Zhytomyr plans to build three biofuel co-generation plants, four small hydro plants and 40 MW of solar, including a 10 MW plant next year. To cut energy consumption by 20% in a city of 250,000, Zhytomyr plans to retrofit schools and city buildings, buy electric trolley buses, and use LED street lights. Serhiy Sukhomlyn, mayor of this city 140 km west of Kyiv, tells Reuters the project is eased by Ukraine's moves to decentralize energy production.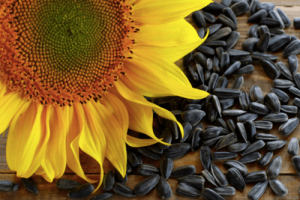 Ukraine's production of grain and oilseeds has doubled in less than two decades, Nikolai Gorbachev, president of the Ukrainian Grain Association, tells reporters in Kyiv. By July 1, the end of the marketing year, Ukraine should harvest 92 million tons of grain and oilseeds, compared to 42 million tons in 2001. The 50 million increase comes, he says, "despite the fact that we practically did not expand sown areas."
Through November, farm production was up 8.2%, compared to the first 11 months of last year, the State Statistics Service reports. Crop production was up 11.2%. But animal husbandry barely budged, rising by 0.4%. The number of cows dropped by 4% and the number of pigs fell by 3.2%. Chickens were up 4.1%. Dragon writes: "We expect stronger harvesting results to remain the main sector driver, eclipsing tiny growth in animal farming."
For comments and story tips, Brooke is reachable at: jbrooke@ubn.news