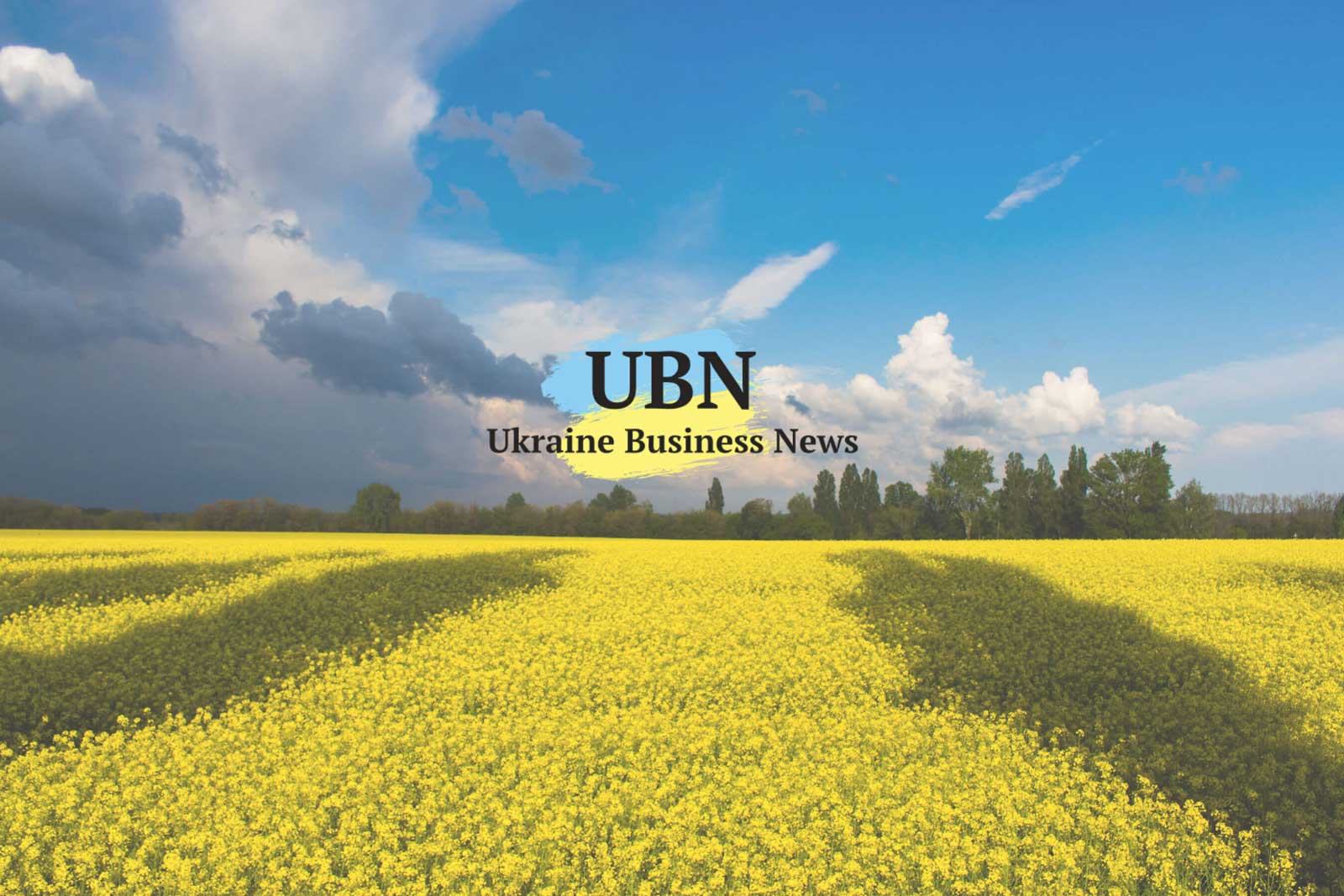 A U.S. company plans to join forces with Kharkiv Aviation Plant to make airplanes for sale to third countries, Ukraine's Ambassador to the US, Valery Chaly, tells reporters in Kyiv. "I will not say details, but a large investor is already entering the Ukrainian market for the joint production of aircraft," Chaly said, without identifying the U.S. company. Overstaffed – 3,000 employees – and deeply in debt, the state company is a licensee for production of Antonov planes. Separately, Antonov signed a deal last month with Aviall, Boeing's parts, equipment and services unit, to replace Russian parts and restart commuter jet plane production in Kyiv by the end of 2019.
U.S. engineering company Holtec International plans to produce small nuclear reactors in Ukraine, Ambassador Chaly tells reporters. Earlier this year, Holtec started building near Chernobyl a storage facility for spent nuclear fuel.
German waste processing technology is to be at the heart of a EUR100 million waste disposal plant approved by the City Council of Drohobych, Lviv region's second largest city. Biochemical treatment patented by Germany's Solventure Ltd. will be used by ECO-Standard 10, the winner of the tender, reports the City Council website. In addition, the German company plans to build greenhouses which will be heated by heat from the plant. Subject to final approval by the full Council, the deal calls for 10% of profits to go the budget of Drohobych, a city of 80,000 people 85 km south of Lviv city.
KTD Group, a major supplier of household appliances to the EU, plans to open in coming weeks a factory capable of producing 300,000 refrigerators a year, reports Interfax-Ukraine. The factory will integrate the latest energy saving technology and will be located in the company's historic base, Cherkasy, about 200 km south of Kyiv.
Biopharma, the Kyiv-based producer of blood-derived products, is to boost exports by 40% this month, to $4.6 million. Already selling to eight countries, Biopharma adds Bangladesh and Colombia this month. Boosted by investment from Horizon Capital and FMO, the Dutch development bank, Biopharma has become Ukraine's leader in producing blood plasma protein products.
Real retail sales through July are up 6%, compared to the first seven months of last year. Boosting sales are a 13% percent y-o-y increase in real salaries in June and an estimated 25% percent increase in wage remittances from overseas workers. Although retail sales in July were up 6.6% y-o-y, GfK's Ukraine's Consumer Confidence Index fell to 61.8 in July, a 3.8 point drop from June. Dragon Capital writes: "Private consumption, along with investment in fixed capital, will remain the key driver of GDP growth this and next year, boosting real GDP growth to 3.5% y-o-y in 2018."
Igor Smelyansky, Ukrposhta's modernizing US-trained manager, has signed a new contract to serve as general director of the state postal system. Interfax-Ukraine reports that Smelyansky agreed to continue to work after Aug. 31 under these conditions: "Forming his own team, market salaries, political independence, the possibility of implementing 'shock' reforms, and the company's development strategy supported by the government." Recently, for the first time, an international auditing company, PricewaterhouseCoopers, audited Ukrposhta's financial statements, studying reports for 2015 and 2016.
Ukrzaliznytsia spent a record $132 million on new freight wagons and locomotive repair in the first half of this year, the state railroad reports. During this time, the railroad built 1,740 new freight cars – two thirds the amount made during all of last year. During the second half of this year, the railroad plans to invest four times that amount — $536 million on new and repaired rolling stock. Reviewing this spending plan, Dragon Capital calls it "overly ambitious."
Ostchem, the nation's largest nitrogen fertilizer producer, charges Ukrzaliznytsia with 'sabotage,' saying the state railroad, from Friday through Tuesday, only supplied 17 of 225 promised freight wagons. Chemical, steel and agricultural companies complain they have to bribe local railroad managers to get needed wagons. Ostchem is controlled by Dmitry Firtash, who lives in Austria, where he fights an extradition attempt by the United States.
From a low base, ship traffic on the Dnipro, Ukraine's Mississippi, is up 10% during the first half of this year to 5,785 vessels. Ships moved 3 million tons of cargo up and down the river, including: 1.7 million tons of building materials, such as cement, sand and gravel; 800,000 tons of grain; 456,000 tons of metal; and 27,000 tons of oil. Dutch experts calculate that with reconstruction of the main river locks, the Dnipro's cargo carrying capacity would be 30 million tons a year.
In July, Ukrainians bought through banks $918 million — the largest amount of hard currency since the beginning of 2015, the darkest days of the war with Russia, the central bank reports. Partly explaining the demand for dollars is Ukraine's overseas travel boom this summer. In July, flights and trains to the EU ran at near capacity. Through Aug. 1, passenger air transportation was up by 17.1% y-o-y, to 6.8 million passengers.
Ukrainians can soon expect more students, tourists, business people from Africa. Since June, VFS Global has opened Ukraine visa processing centers in 11 African cities. Jiten Vyas, Africa COO for the visa processing company, said in Johannesburg: "In South Africa, two new Ukraine Visa Application Centers have been opened in the cities of Pretoria and Cape Town." Other new locations are in the capitals of: Algeria, Ethiopia, Kenya, Uganda, Senegal, Ivory Coast, Cameroon, South Africa, Zimbabwe and the Democratic Republic of Congo. Other African countries to come are Angola, Egypt, Morocco, Nigeria, and Tunisia. Around the world, VFS is opening 56 new visa centers for Ukraine during the second half of this year.
In advance of the Sept. 3 arrival of Ryanair, Forbes posts a travel story: "Why You Should Skip Paris and Visit Kyiv." Already viewed by 38,280 readers, the article by Rana Good enthuses: "If you want to visit a city with great architecture, magnificent churches, bustling markets and charming cobblestone streets with significantly fewer tourists, you should consider Kyiv, Ukraine's colorful capital…less people means easily accessible landmarks, great transportation and dinners that are tasty but not exorbitant."
For comments and story tips, Brooke is reachable at: jbrooke@ubn.news