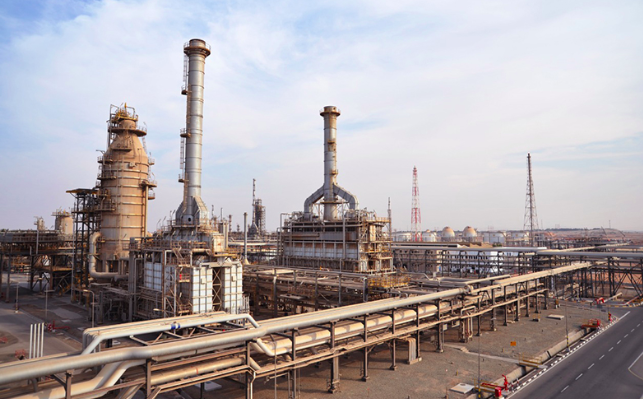 Wednesday, April 24
Contaminated Russian Oil Forces Belarus to Cut Gas, Diesel Exports to Ukraine...EU Refiners Fill Gap...Landmark Properties in Central Kyiv Sold...Post-Election Bond Demand High...Retail Sales Strong...Canada's Bombardier Wants to Sell Electric Locomotives
On Friday night, the day after Russian Prime Minister Medvedev announced June 1 restrictions on gas and diesel exports to Ukraine, contaminated Russian oil was detected at Mazyr, Belarus' refinery for Ukraine. This forced Belarus to cut off gasoline and diesel exports to Ukraine and Poland, Vladimir Sizov, deputy chairman of Belneftekhim, told reporters in Minsk on Tuesday.
Located 75 km north of Ukraine, the Mazyr refinery detected toxic organochloride compounds "10 times the limit values," the official of Belarus' state-run refining and transportation company said, reports Interfax. Some organochlorides, such as DDT and those used for chemical weapons, are highly toxic. With refining work stopped, Sizov said assessment of damage is being done and documented with an eye to billing Russia's Transneft for repairs.
Due to weeklong flow times, contaminated oil will continue to flow to Mazyr through Friday, Sizov said. Oil flowing to Belarus's northern refinery, at Naftan, is not contaminated, he said. "We can state that low-quality oil has entered the territory of the European Union countries, and the same oil is present on the territory of Ukraine," he said, adding that exports stopped Tuesday.
Looking for long term alternatives to Russian oil, Belarus expects to start importing oil through Ukraine or the Baltics by the end of this year, Segey Grib, deputy general director of BNK, the Belarusian Oil Company, told reporters in Minsk on Tuesday. From Ukraine, oil from Azerbaijan, Saudi Arabia, or Nigeria could be pumped from the Black Sea on the Odesa-Brody pipeline to Mazyr. Belarus also is talking with Latvia and Lithuania about buying an oil terminal in a Baltic port, reports belta.by news agency. Flows could be 3 million tons a year. Prompting Belarus to diversify, the Russian oil is to be sold to Belarus at world prices starting in 2024.
Facing gasoline and diesel restrictions from Russia and Belarus, Ukraine can meet its needs from other countries — possibly with slightly higher prices at the fuel pump — the Ukrainian Oil and Gas Association said Tuesday. "The degree of diversification of the Ukrainian market exceeds the level of many European states," reports the industry association. "Starting in 2017, fuel comes to Ukraine from more than 10 countries using all sorts of logistics – maritime, rail, road and pipeline, which allows to organize any deliveries in a short time." Warning in of "slight fluctuations in the cost of fuel," the Association said Ukraine can get alternative supplies from Poland, Romania, and Hungary.
Funding for a $1 billion 'autobahn' to cut the drive time between Kyiv and Odesa to four hours is being negotiated with international financial institutions, Prime Minister Groysman said Monday during a highway inspection. Currently, it takes six hours to drive the 475 km road between the two cities, a highway that connects 15% of the nation's population. During this road construction season, the government is spending $10 million to main the highway linking the capital with the Black Sea.
In central Kyiv, Dmitry Firtash is selling and Sergey Tigipko is buying.
Tigipko's TAS Group has bought most of Kyiv's landmark's Arena City restaurant and entertainment center from Firtash's Group DF, according to Novoe Vremya. Tigipko bought10,000 square meters, or 71% of the complex, for $13-15 million, well below the $20 million asking price. Restaurants in Arena pay at least $50 per square meter rent, double the Kyiv average, Olga Naaonova, director of Restaurant Consulting tells NV.
Last week, Firtash sold the St. Petersburg Hotel for about $15 million, reports NV. Located, 200 meters from Arena City, at Taras Shevchenko 4, the 140-room hotel has been closed for renovations for six years. The new owner Vladimir Zubik's Intergal-Bud, plans to complete renovations and reopen the 1901 building as a four star hotel in two years. In 2016, Firtah transferred to his partner, developer Vagif Aliyev, a 50% stake in the Parus business center, also near Arena. Since 2014, Firtash has been living in Austria fighting extradition to the US on corruption charges. He is under house arrest with bail set at €125 million.
In contrast, Tigipko is buying, amassing a major holding on Velyka Vasilkivska, a 10-minute walk from Arena. Earlier this month, his TAS Group paid million $6.7 million to state-owned Ukrgasbank for the business center at Velyka Vasylkivska 39. Six months earlier, he acquired the adjacent empty lot, at Velyka Vasylkovska 35, 35b, and 37.
Across town, at Podol's Rybalsky Peninsula, Tigipko recently bought the Forge property from President Poroshenko and Rada deputy Igor Kononenko. Tigipko and partner Valery Kodetsky plan a $600 million development that is to include 50,000 square meters of office space and 36 residential buildings with a total of 6,200 apartments.
Two days after the presidential election, strong demand from bond buyers allowed the Financy Ministry to cut yields on short term bonds and to sell 5-year bonds for the first time in eight months. For the popular 4-month hryvnia bonds, demand was more than double the 1.5 billion hryvnia offer, allowing finance officials to lower the annual rate to 19%, from 19.5%. In the first effective placement of 5-year bonds since August, the government sold 3.5 billion hryvnia at 16%, during down one 290 million hryvnia offer at 16.2%.
Retail trade in Ukraine jumped 9% in March y-o-y, for 7.4% jump for the quarter, compared to last year, the State Statistics Service. Fueling this growth were: a 10.5% y-o-y growth in salaries in February; a 15% growth y-o-y in average monthly pensions in March, to $109; and a pickup in consumer confidence, to 65-67 points in January-March, All growth figures are adjusted for inflation — 8.6% a year in February.
Moving mining permits to auctions on the ProZorro.Sale online trading platform, the State Geology Service sold rights Monday to seven deposits. In all auctions, prices were bid up, in one case 20-fold. Mining permits were sold for beryllium, graphite, titanium, zircon, amber, clay and underground drinking water.
Canada's Bombardier is to join France's Alstom and China's CRRC in testing their electric freight locomotives in Ukraine, the Center for Transportation Strategies reports, citing Infrastructure Minister Volodomyr Omelyan. With testing to start place this summer, Ukrzaliznytsia stresses it wants foreign financing and a high degree of production in Ukraine. Henri Poupart-Lafarge, CEO of Alstom, said in Kyiv in February that his company is ready to supply 500 locomotives to Ukrzaliznytsia.
Lampooned by the Kyiv press at its launch five months ago, the Boryspil Express train to the airport is proving such a success that Ukrzaliznytsia plans to put an additional train on the route. With a record 2,500 people taking the train Monday, most of the 27 train trips took place with some passengers standing for the 35-minute, 80 hryvnia ride.