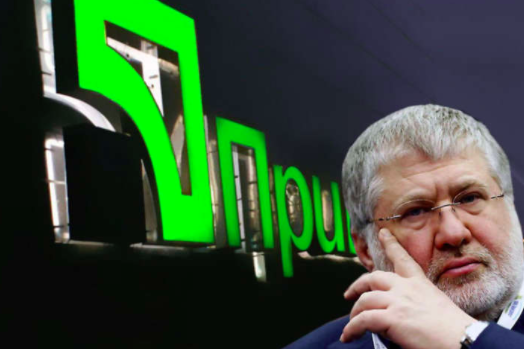 Wednesday, April 15
Rada Maps a Way Out of Kolomoisky Trap...IMF Pegs Ukraine's 2020 GDP Drop at 7.7%...DTEK's Coal Mines Stop Work Monday...Medical Workers: ¼ of New Covid Cases...Neighbors Clamor for Return of Ukrainian Workers...Antonov Air Cargo Boom.
The Rada meets this afternoon to debate and vote on a special parliamentary procedure that would allow fast track treatment of 'legislative spam' – the 16,585 amendments attached last week to a financial bill designed to block Ihor Kolomoisky from regaining control of PrivatBank, the nation's largest bank. Two Rada members supporting the bill predict on social media that the final version will emerge from this process for a second and final vote in the middle of next week.
Passage of the bill is key to Ukraine winning an IMF deal. This deal would unlock $10 billion in soft money aid to Ukraine, ruling out a default.
Concorde Capital's Alexander Paraschiy writes. "We believe it is possible to approve this needed law, which will open large multilateral financial support for Ukraine, in mid-May. While the risk of sabotage and further postponements are high, we are keeping an IMF deal in May as our base-case scenario."
The IMF predicts Ukraine's GDP will fall this year by 7.7%, tracking a 7.5% fall in the Eurozone group of 19 countries. Russia's fall is pegged at 5.5%. Titled The Great Lockdown, the IMF's semi-annual report predicts a worldwide rebound next year, with Ukraine growing by 3.6%. This year, the IMF predicts, Ukraine's inflation will be on target, at 4.5%, and the current account deficit will fall sharply, to 2% of GDP this year, from 7% last year.
Starting Monday, DTEK Energo, the nation's largest private electricity generator, will suspend operations at Pavlohradugol,  the core of its coal mining operation, putting 22,800 miners and employee on paid leave. DTEK CEO Maxim Timchenko said Tuesday that DTEK has invested $3.5 billion in the Dnipropetrovsk region complex, raising worker productivity to 97 tons per miner per shift – eight times the level at state-owned mines.
Coal mining is in crisis in Ukraine, warns Timchenko. He says: "More than 2.9 million tons of unclaimed coal are accumulated in warehouses of thermal power plants and mines. About 30 coal mines have been suspended in the country; more than 40,000 people are idle. The loss of thermal generation over the past six months is 3.1 billion UAH [$114 million]. All TPPs operate below the minimum staff, about 50% of employees are idle."
The culprits are, Timchenko says:  imports of electricity and coal from Russia and Belarus, "manual regulation of the market," a mild winter and now the coronavirus quarantine, which cuts electricity use. Recalling that Britain closing of 20 mines in 1984 lead to civil strife, the DTEK executive warns of the social cost in Ukraine: "Today, about 90,000 people work in this industry. Up to 30% of electricity production, until recently, was using coal. Naturally, mines were built together with cities, and this industry has more than 65 single-industry towns with more than 1.3 million people."
Saying its back is against the wall, DTEK Energo informed creditors March 27 that it is suspending payments on loans and bonds and starting debt restructuring talks. Since then, the government has placed a six-week ban on electricity imports from Russia and Belarus and placed a 65% import tax on some types of Russian coal.
Medical workers account for 594, or 18%, of Ukraine's 3,372 confirmed cases of Covid-19, Health Minister Maksym Stepanov reports. On Monday alone, 64 health care workers were confirmed as positive cases — almost one quarter of the new cases nationwide. According to a report in RFE/RL, purchase of medical protective gear was held up for most of March because, Stepanov's predecessor, Ilya Yemets, sought to insert a protégé as deputy head of the Ministry's procurement company.
Kyiv City and Oblast constitute the largest concentration of cases – a total of 775. There are 19 Ukrainian soldiers with Covid. Health authorities predict the infection rate will peak this weekend. With Orthodox Easter this Sunday, they are asking the faithful to refrain from going to church, but to follow services on television instead.
Only 4% of Ukrainians intend to go to church this Easter Sunday, compared to 39% last year, according to a poll conducted last weekend by the Rating Sociological Group. Overall, 61% of the 2,000 respondents say the government's quarantine measures are optimal, 70% say the quarantine is effective, and 70% support extending the quarantine through the end of May, if needed.
From the business side, relaxing the quarantine is supported by half of companies polled by the European Business Association. To ease the quarantine, the most important step is to improve virus testing, according to the poll of 122 companies completed last week. In this poll, 83% of companies have workers working from home, 20% cut salaries, 15% put employees on paid leave, and 4% cut staff.
One third of Ukrainian workers who left Poland due to the quarantine want to go back and half of Ukrainians working in Poland want to extend their stays there, according to a tally of callers to bilingual telephone hotline set up by a Polish employment agency, Gremi Personal. In the first 10 days of the hotline, "We are Together," 1,287 Ukrainians called about working in Poland, Gremi said in a press release.
The cutoff of flights from Ukraine is so disruptive to labor flows that neighboring countries are offering to send charter flights to Ukraine. "We indeed witness the huge demand for Ukrainian labor migrants in neighboring countries," Ukraine's Foreign Miniser Dmytro Kuleba said on 1+1 TV. "There are already cases when the foreign ministers of certain countries call me and say: 'Our country is ready to pay for charter flights, is ready to pay for everything, and documents right now as spring has come, seasonal works begins, and workers are needed now.'"
Last week, 36,200 new people registered as unemployed with Ukraine's State Employment Service. As of Monday, 388,000 Ukrainians were officially jobless — 22% more than this time last year. This year, the five hardest hit oblasts are: Lviv, Kharkiv, Dnipropetrovsk, Poltava and Zaporizhia. Since a large portion of Ukrainians are not officially employed, the real jobless number is believed to be far higher.
With their passenger jets grounded, UIA and SkyUp are converting planes to carry cargo. UIA says in a press release: "With a free layout in a Boeing 737, you can transport about 70 cubic meters in total, and about 160 cubic meters in a Boeing 767. Our cargo transportation division is open for cooperation."
SkyUp already has three contracts to carry medical equipment from China to Europe. "There a catastrophic shortage of cargo planes in the world,"  SkyUp CEO Airlines Eugene Haynatsky tells the Center for Transportation Strategies. "We have foreign orders, and we are ready to carry goods from China to Europe, because European airlines can't cope."
Ukraine's Antonov Airlines An-225 Mriya cargo jet landed Tuesday in Warsaw, carrying 100 tons of medical equipment from Tianjin, China. While light in weight, the bulky load added up to 1,000 cubic meters. "In the history of aviation, such a volume of cargo has never been transported inside the cargo compartment of an aircraft," reports the Kyiv-based company. The cargo airlines reports its Antonov Ruslan jets have airlifted 1,400 tons of medical cargo from China in the last three weeks. The company says its cargo fleet is booked for all of April.
From the Editor: The IMF picked 7.7% as Ukraine's GDP drop this year – near the upper end of the wide range: 3.5% to 9%. Since no one knows how the coronavirus pandemic will evolve or how people will react to lifting of quarantine restrictions, economists may as well throw darts at a dartboard. That said, it is going to be a tough year. My web browser translates коронавірусна криза (coronavirus crisis) as 'coronary crisis.' Close enough. With Best Regards Jim Brooke jbrooke@ubn.news