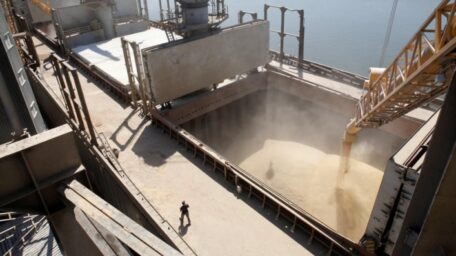 Tuesday, June 7, 2022
US diplomats have warned African countries not to buy stolen grain from Russia.
US diplomats have recently sent letters to 14 countries, mainly in Africa, stating that Russia could try to sell grain stolen from Ukraine to foreign buyers, reported the New York Times. The US State Department has indicated that it suspects there are at least three ships transporting Ukrainian grain stolen by Russia. Washington's stolen grain warning has only exacerbated a dilemma for African countries, many of which are already trapped between East and West, as they could potentially face difficult choices: either benefit from Russia's war crimes and anger their Western ally or abandon cheap food at a time when wheat prices are rising, and hundreds of thousands of people are starving. As of today, Russia has stolen up to 500,000 tons of Ukrainian wheat, worth $100M, since Russia's invasion in February.