Ursula von der Leyen met with Volodymyr Zelenskyy in Kyiv to discuss new sanctions against the Russian Federation.
Wednesday, May 10, 2023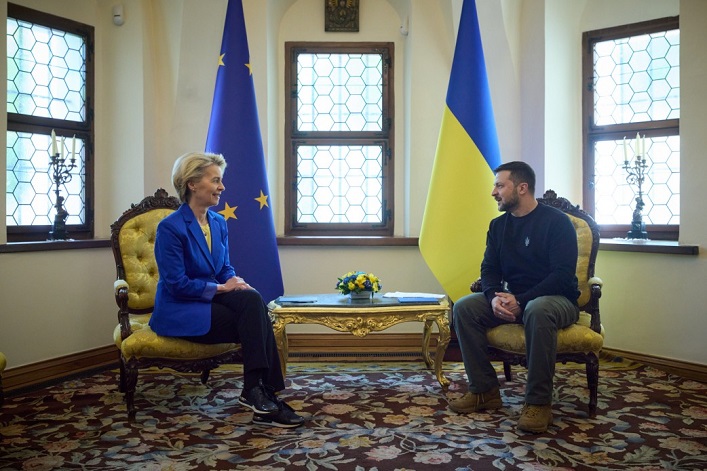 According to the head of the European Commission, the EU will limit technology export to Russia through other countries. The European Commission also does not rule out sanctions against third countries that are used to circumvent sanctions. However, the EU will use this mechanism cautiously after analyzing the risks and obtaining approval from the member states.
Zelenskyy, in turn, emphasized that measures against the Russian nuclear industry should be part of the 11th package of sanctions. He is convinced that only by sanctioning Russia's nuclear industry will the strength of the sanctions package will be proportional to the threat level.
The head of the EC replied that active work is underway among the members in this regard. On the same day, German Chancellor Olaf Scholz spoke in the European Parliament and said that the new package of EU sanctions will not be the last.
Support UBN team