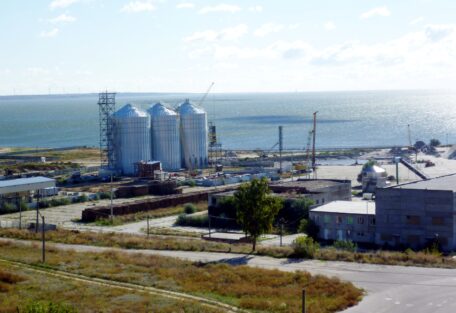 Wednesday, November 24, 2021
Ukreximbank sells loan claims for grain terminal in Ochakiv port.
The state-owned bank has put the right of claim for sale under a loan agreement secured by a mortgage on a grain terminal at the Ochakiv seaport. The starting price is UAH 36.7 mln ($1.4 mln), and the auction is scheduled to be held on December 13, 2021. The grain complex is equipped with modern equipment for reception, storage, and transshipment of grain crops; technological processes are automated. Delivery of goods to the port can be carried out by road, rail, and water transport.