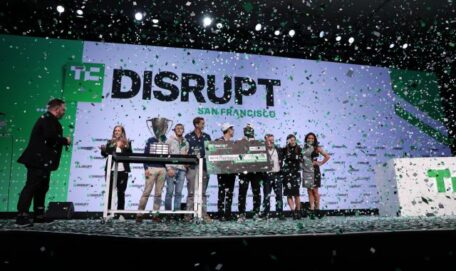 Friday, October 21, 2022
Ukrainian startups were present at TechCrunch Disrupt for the first time.
TechCrunch Disrupt 2022 is one of the most famous startup events in the world, and was held in San Francisco on October 18. Among the 10 Ukrainian startups in attendance were elKYC – a solution for verifying business customers in real-time, Nanit Robotics – an educational robot that identifies children's creative and technical abilities, QAI – a game testing platform, Harmix – ​​an intelligent service that automatically selects music for videos, Cardiomo – a portable medical technology for real-time heart condition monitoring, Shortage – an international marketplace for humanitarian goods for Ukraine, Howly – an online consultations platform, Numo ADHD – an educational application for children with attention deficit hyperactivity disorder, Zeeon – a metaverse for public communication and coworking, and Vanongo – a logistics platform for humanitarian aid to Ukraine.