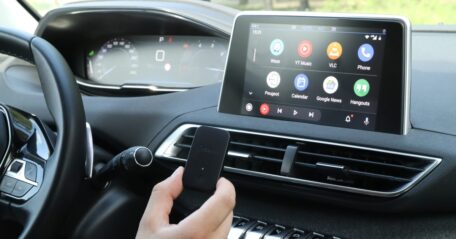 Monday, December 13, 2021
Ukrainian startup Carsifi raised $1 mln in orders before it was officially launched.
The startup which was created by Ukrainian Igor Martsekha, has collected orders for $1.1 mln in a few months on two crowdfunding platforms. Carsifi is an adapter that helps connect your phone to your regular car stereo without cables. Carsifi doesn't care if the car has Wi-Fi because the adapter itself has a built-in module for transmitting the information. In total, Carsifi raised $652,400 in orders, including $175,000 on the U.S. crowdfunding platform Indiegogo.