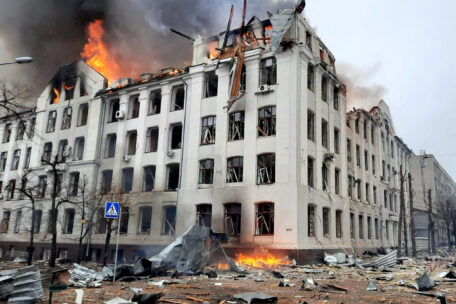 Thursday, April 28, 2022
Ukraine's total losses from the war have reached $88B.
 Over the past week, Ukraine's direct infrastructure damage alone from the Russian attack rose by $3.1B to $88B, or UAH 2.6T, according to the KSE Institute study "Russia Will Pay." The most significant increase in losses during the last week is due to new data on damage and destruction of the railway infrastructure, health care facilities, and enterprise assets. Also, the assessment now takes into account losses from damage to agricultural land due to rocket fire and other hostilities. In addition, during the 62 days of the war, at least 32 million square meters of housing were damaged, destroyed, or seized.