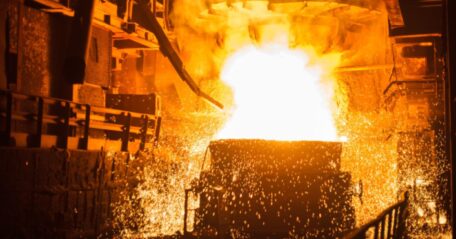 Thursday, October 27, 2022
Ukraine's steel production decreased by 80% and the country has dropped to 32nd place in the Worldsteel rating.
Ukraine's metallurgical enterprises reduced steel production by 80% in September, compared to the same period in 2021. Currently, production volume is 340,000 tons. With this indicator, Ukraine took 32nd place in the ranking of 64 countries – the world's main steel producers, according to the World Association of Steel Producers (Worldsteel). At the same time, in September a decrease in steel production was observed from September of last year by most countries of the top ten, except for China, India, and Iran. Nevertheless, worldwide steel production increased worldwide by 3.7% to 151.686 million tons in September.