Ukraine's recovery plan will be implemented in three stages.
Friday, April 8, 2022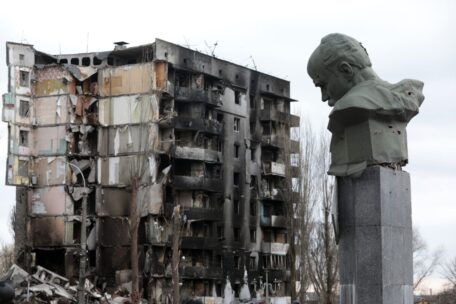 The U-24 Ukraine Recovery Plan will be implemented in three phases, said Prime Minister Denis Shmyhal. "We have already named this plan U-24. This is a plan to restore Ukraine. There will be an appropriate recovery fund, which will finance recovery that will take place in three stages. The first is already happening when we rebuild destroyed objects temporarily and quickly. The second stage is a rapid recovery immediately after the end of hostilities. The third stage is a full-fledged restoration of our cities, towns, buildings, infrastructure, and our country as a whole. This stage will be the most expensive, and the longest, but the government wants to implement it quickly.
Support UBN team