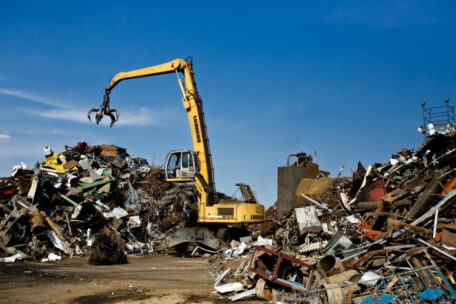 Thursday, August 25, 2022
Ukraine's profit from the export of scrap metal decreased by almost 100%.
Ukrainian enterprises in January-July 2022 reduced the export of ferrous metal scrap by 3.5 times compared to the same period last year, to 29,160 tons. According to the State Customs Service, the export of scrap metal decreased by 9.9 times to $12.37M. At the same time, in the first seven months of the year, the country reduced the import of scrap in volume terms by 9.5 times – to 155,000 tons. In monetary terms, scrap imports decreased 8.2 times to $3.28M. Scrap imports in January-July were received from Turkey (78.89% in monetary terms), the Russian Federation (14.09%), and Cyprus (5.4%). Exports were delivered to Turkey (60.71%), Poland (12.88%), and Germany (9.53%).