Ukraine's oil and gas giant suffered $1B in war losses but plans to increase production.
Tuesday, February 21, 2023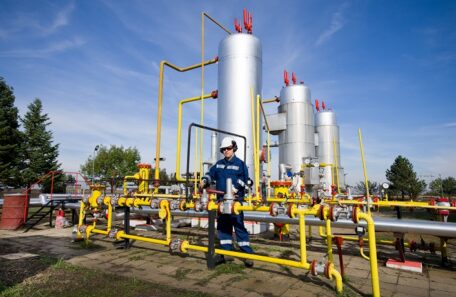 Naftogaz of Ukraine's losses from Russian shelling during the war amount to more than $1B. Most of the destruction took place in the Kharkiv region, said the company's head, Oleksiy Chernyshov. As he clarified, one of the biggest losses was the destruction of the Shebelinsky Refinery, where the tank farm was destroyed. However, despite all the negative impacts from the war, the company managed to increase production in the fourth quarter of 2022 by increasing capacities in the western regions. State company Ukrgazvydobuvannya, a subsidiary of Naftogaz, produced 12.5 billion cubic meters of natural gas. This year, Naftogaz plans to extract an additional 1 billion cubic meters. Despite the losses in 2022, Naftogaz plans to extract almost 19 billion cubic meters of Ukrainian gas and become profitable, noted Chernyshov.
Support UBN team