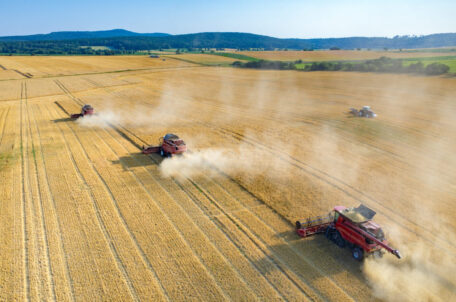 Wednesday, May 4, 2022
Ukraine's grain harvest is expected to be 35% lower.
This year, Ukrainian farmers expect a harvest of 65% of last year's total. The lower total will result because they were able to carry out spring fieldwork on only 70% of the area planted during the previous year's sowing season, said economist Oleh Pendzyn. In parallel with stealing Ukrainian grain, Russia is resorting to shelling warehouses with grain, warehouses with chemical fertilizers, substantial fuel reserves, and lubricants. It is doing everything to make Ukraine lose its opportunities as an agricultural country. Ukraine and Russia compete in the same food markets globally," Pendzin added. According to United Nations data, the current blockade of Ukraine's seaports could lead to the starvation of 1.7 billion people worldwide.