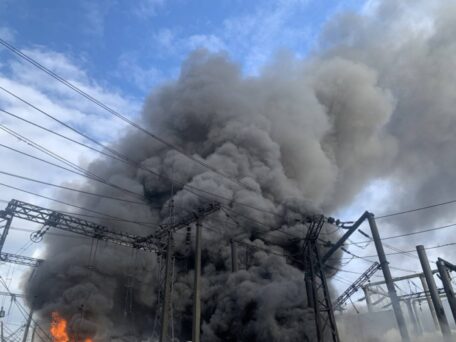 Friday, November 11, 2022
Ukraine's energy crisis has deepened the GDP's fall to 39% in October.
The Russian attacks on critical infrastructure in October exacerbated the GDP's fall, to 39%, through October, 2021. In September-August, the indicator remained at the 35% level. However, Ukraine's economy, even under increasingly difficult conditions, has demonstrated good adaptability and flexibility, noted the Minister of Economy of Ukraine, Yulia Svyridenko. "Based on nine months of results, we estimated the drop in GDP at about 30%. However, in the event of continued attacks and, as a result, blackouts, the GDP may fall lower," she added. Because of the mass of attacks in October, Ukraine may revise the budget deficit amount for 2023, which is currently assessed at $38B, and repair costs for urgent infrastructure restoration, which is presently valued at $17B.