Ukraine wants to expand the grain corridor to the ports of Mykolaiv and Olvia.
Wednesday, November 16, 2022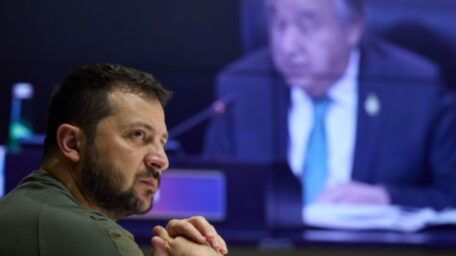 President of Ukraine Volodymyr Zelenskyy has proposed to Ukraine's partners to expand the grain export initiative to the Mykolaiv and Olvia ports in the Mykolaiv region. "Our export grain initiative should be extended indefinitely, regardless of when the war ends. We can increase exports by another million tons per month. For this purpose, I propose to expand the export grain initiative to our other ports, Mykolaiv and Olvia," said the President of Ukraine. Zelenskyy also called on the G20 summit participants to join the Ukrainian initiative, Grain from Ukraine, which has been launched to aid poor and starving countries around the world. According to the president, the first Nord Vind vessel is ready to depart for Ethiopia. The head of the Ukrainian state specified that 27,000 tons of wheat are already on board, enough to feed almost 100,000 people for a year.
Support UBN team