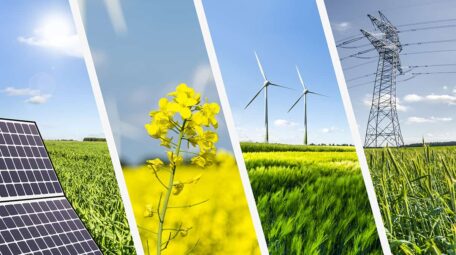 Tuesday, July 5, 2022
Ukraine plans to build 7.1 gigawatts of new green energy capacity.
 In Lugano, Switzerland, Ukraine Minister of Energy Herman Galushchenko, during a discussion on renewables to power post-war Ukraine, said that the green transformation will be the center of Ukraine's post-war recovery. The goal is to build 7.1 GW of new renewable energy capacity. According to Galushchenko, the decarbonization of Ukraine's energy sector is planned to be carried out thanks to the development of safe and carbon-neutral nuclear energy. It is also designed to phase out coal-fired power plants, develop renewable energy sources, and deploy storage capacities.