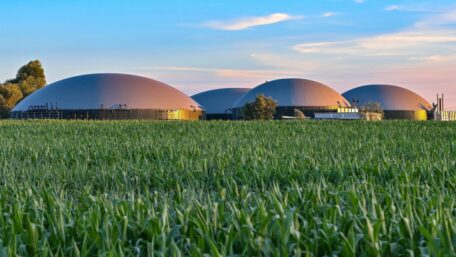 Monday, October 3, 2022
Ukraine is ready to sell the first batches of biomethane to the EU.
The Ukrainian Regional Gas Company, Hals Agro, and the Dutch company STX signed a memorandum of cooperation to sell Ukraine's first biomethane to Europe, according to an announcement from the RGK. The companies have agreed to facilitate the sale of biomethane through a so-called virtual point of sale (VTP). As a result, gas that has reached Ukraine's gas distribution network will be able to be sold to Europe. Currently, all the necessary documents are being prepared, and procedures are being carried out for the first transactions in the EU market. Furthermore, the memorandum creates a basis for selling biomethane to the EU for other gas producers.