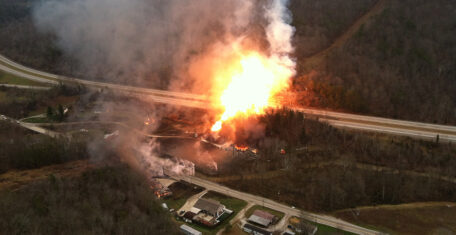 Wednesday, May 11, 2022
Ukraine has stopped the transit of one-third of gas to Europe due to war.
 Ukraine has been forced to suspend gas transit through its Luhansk stations since May 11, which lie in Russian-occupied territory, supplying a third of its gas to Europe, announced the uperator of the gas transmission system of Ukraine (GTS). The operator stated that force majeure had occurred, making it impossible to continue transporting gas through the Sokhranivka gas metering station as well as the Novopskov border compressor station. Novopskov is the primary compressor station of the Ukrainian GTS in the Luhansk region, through which 32.6 million cubic meters per day are transmitted from Russia to Europe.