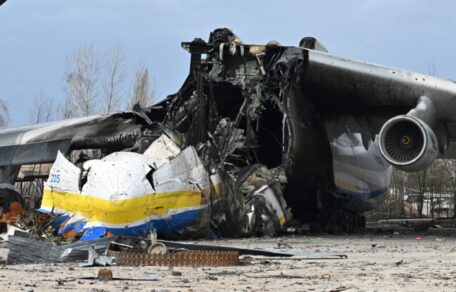 Wednesday, November 9, 2022
Ukraine has started building the second An-225, Mriya.
Currently, the design work for the construction of the new An-225 Mriya has begun. As noted by Antonov, the Ukrainian aircraft manufacturing company, about 30% of the existing components can be used for the second aircraft model. The cost of building the plane is estimated to be at least €500M. However, it is too early to talk about the specific amount. According to the company's General Manager, Evgeny Gavrilov, the second An-225 will be equipped with both new parts and parts from the damaged aircraft. Leipzig/Halle international airport, where the Antonov airline is temporarily based and where the An-225 often flew, has promised to help raise money for the new aircraft.