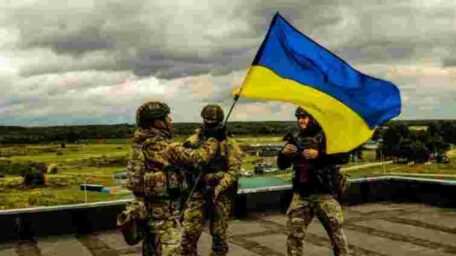 Monday, September 12, 2022
Ukraine has liberated more than 40 settlements in the Kharkiv region.
As a Russian retreat in the Kharkiv region continues, Commander-in-Chief Valery Zaluzhnyi said that more than 40 settlements have now been liberated. Ukraine's armed forces continue to advance in the Kharkiv region, where they've rapidly expelled Moscow's troops from several key cities in less than a week. A top commander estimated land recaptured this month at more than 3,000 square kilometers (1,158 square miles) since the beginning of September. Ukrainian forces have advanced up to 70 kilometers (43 miles) through Russian lines in the Kharkiv region.