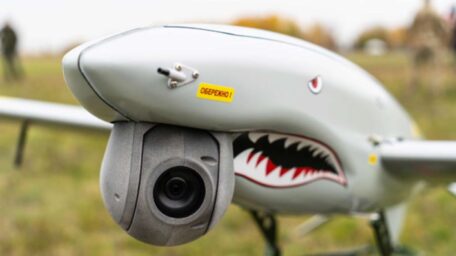 Friday, October 28, 2022
Ukraine has developed a new drone for HIMARS aiming.
The Ukrainian company Ukrspecssystems presented the new SHARK drone, which can perform the primary tasks of reconnaissance, surveillance and fire adjustment. The SHARK has reliable encrypted communication and was created specifically for conducting deep aerial reconnaissance and adjustment, including for Western long-range weapons and particularly for HIMARS. The reliable communication module allows the UAV to fly up to 60 km behind enemy lines, and a modern camera system allows it to monitor the object from as far away as five km. The SHARK is equipped with a camera with 30-fold optical zoom and additional digital zoom. The Ukrspetssystems development company currently produces two classes of drones: the PD-2 operational-tactical drone and the SHARK tactical drone.